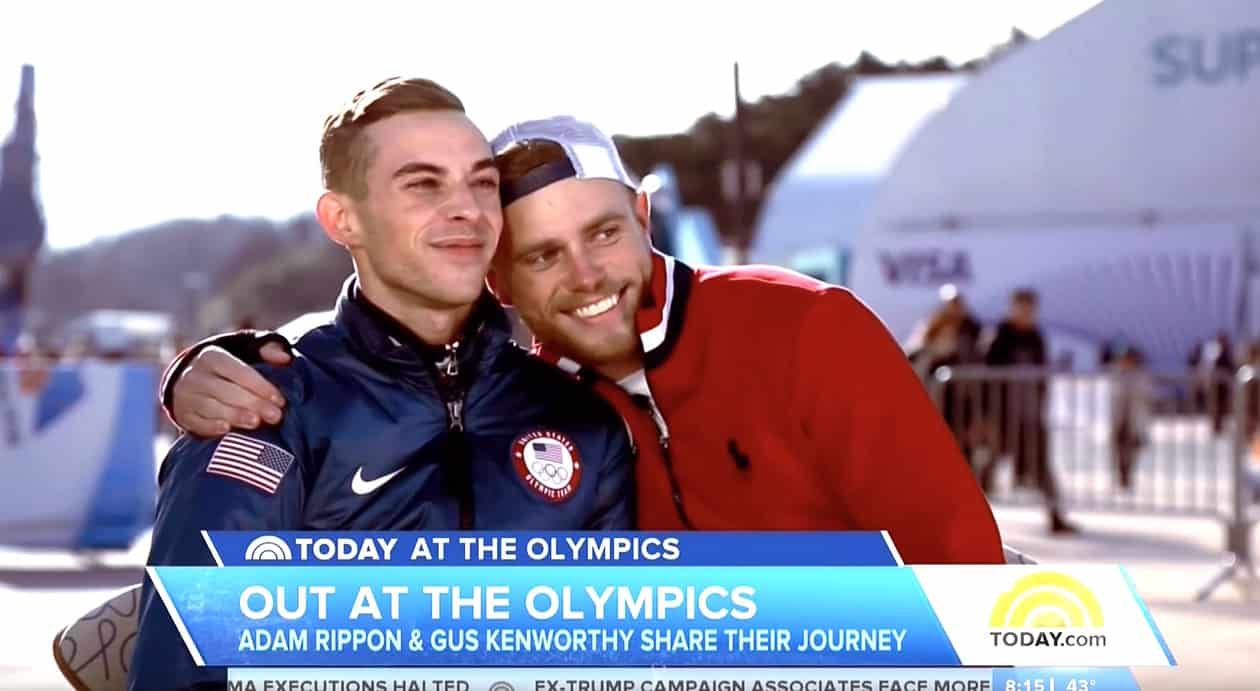 Out Olympians Adam Rippon and Gus Kenworthy sat down with the TODAY show on Friday to reflect on their Olympic experience. The pair not only developed a lifelong friendship in PyeongChang, they made headlines every single day they were there.
Rippon was asked about the squabble with Vice President Mike Pence and the phone call he refused to take.
Said Rippon: "I feel that Mike Pence doesn't stand for anything that I was taught when I grew up. And I think that it's important if you're given the platform to speak up for those who don't have a voice. And I was offered a phone call with the vice president that I decided not to take before the Games….I didn't take the phone call because I needed to focus on the competition."
Rippon said he would "totally" take the phone call now.
Asked if "we've all made too much" of the Pence drama, Rippon replied: "I think there's a lot being made of it because people still on some level have a problem."
Added Kenworthy: "My boyfriend and I had a kiss at the bottom of the contest and people were like, 'we get it, we don't need to see it though. I don't care what you do it behind closed doors, but don't put it in my face.' And it's kind of like, my entire life – in movies and commercials, in public – everywhere you see straight heterosexual love and that's completely fine because it's normal, but us also showing the same type of affection isn't shoving it in your face, it's just existing."
Watch: