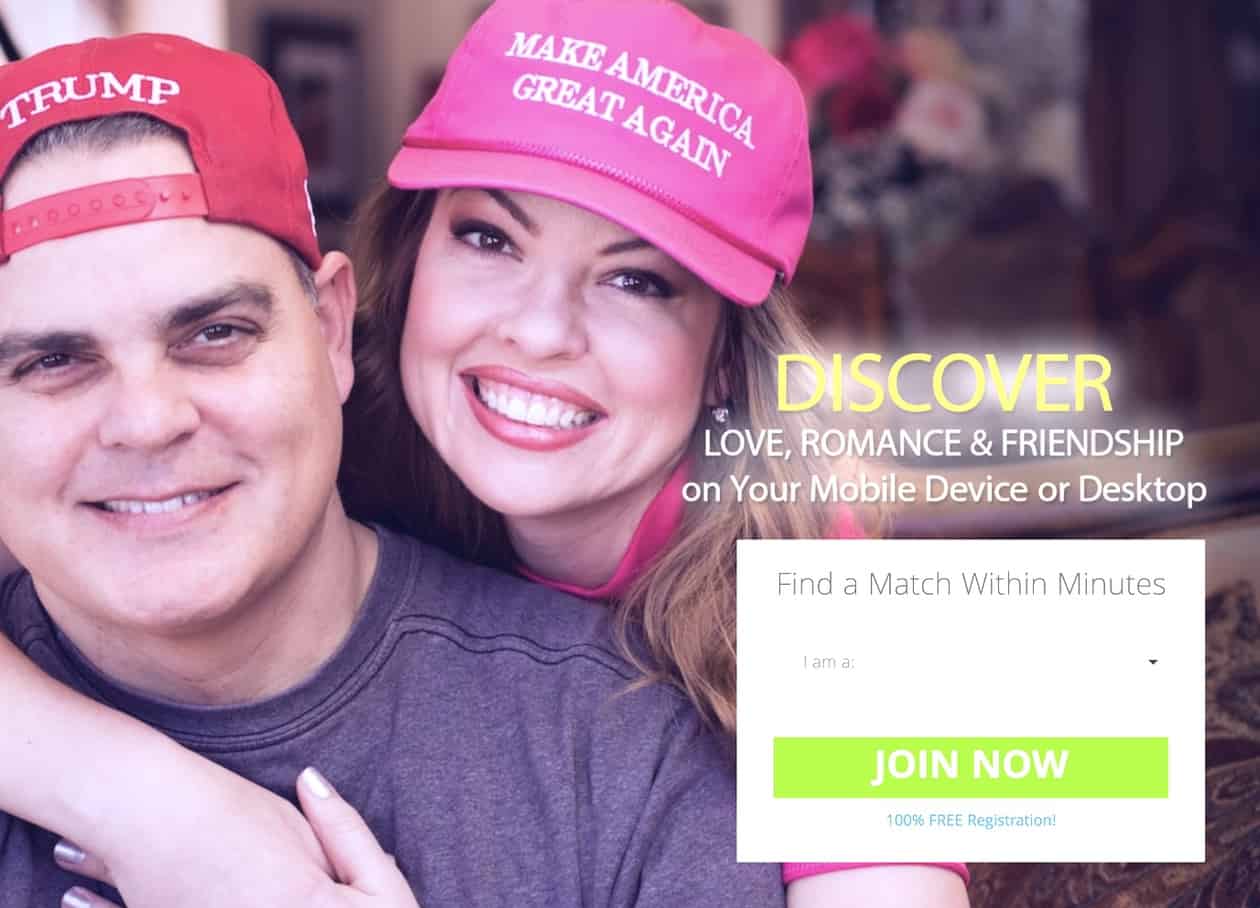 Yesterday we reported on a new dating site for Trump supporters. The site bans gay people (as if any sane gay person would want to join a pro-Trump dating site) but allows straight people who are married.
The face of the site is a married couple from Guilford County, North Carolina, Barrett and Jodi Riddleberger.
WRAL discovered something else about Trump supporter Barrett Riddleberger. He's a convicted child molester:
WRAL News would not agree to that. Riddleberger's past includes a felony conviction for taking indecent liberties with a child in in 1995. The charge stemmed from his videotaping himself having sex with a 15-year-old girl when he was 25, the Greensboro News & Record reported in 2014.
A North Carolina criminal history check Monday turned up no serious charges on Riddleberger's record since then. He said he's been married for 22 years.
"I've already paid my debt for something I did 25 years ago," he said.
It's unclear who created the Trump.dating website. Riddleberger refused to answer most questions. A press release announcing the site's creation and a paid-for blogpost on the right-leaning Daily Caller website circulated within the past few weeks quoting a Sean McGrossier as the website's founder and owner. Attempts to locate him Monday were not successful.
WRAL also reported that Riddleberger said that "the marital status issue was a mistake and was being fixed by a programmer."
However, "Some reports have also noted that, once a person gets past the initial sign-up page, he or she can choose 'happily married' or 'unhappily married' as a status before finalizing a profile and meeting new potential dates."