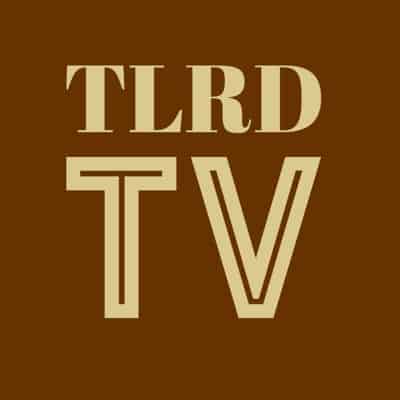 ICYMI. Emma Gonzalez, Parkland, Florida high school student who survived the massacre, has a message for Trump and the GOP.
BLACK PANTHER. Disney-Marvel's groundbreaking Ryan Coogler superhero film blasts off at box office: 'Disney-Marvel's "Black Panther" is heading for a stunning $235 million debut over the four-day President's Day weekend at 4,020 North American locations, estimates showed Monday. "Black Panther," starring Chadwick Boseman and directed by Ryan Coogler, has blown away its original tracking in less than a month. The film, which carries an estimated $200 million production cost, had been tracking to bring in between an impressive $100 and $120 million when first estimates emerged on Jan. 25.'
MATCHMAKER, MATCHMAKER. Sally Field trying to hook her son Sam up with Adam Rippon.
EVERYTOWN. Five-point action plan launched to target Congressman who don't support gun control.
WONDERLAND. Troye Sivan is a platinum blond cover boy.
MOMMY HAS A CAT. Jenna Bush Hager's kids and Kathy Lee Gifford – "What if they'd said something else?!"
"What if they'd said something else?!"-@JennaBushHager's daughters have the studio laughing! pic.twitter.com/u90uqdKUHP

— TODAY with Hoda & Jenna (@HodaAndJenna) February 19, 2018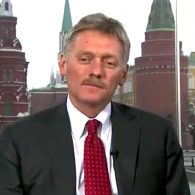 RUSSIAN INDICTMENTS. Kremlin dismisses Mueller's indictments of 13 Russian nationals: "Putin's spokesman Dmitry Peskov told reporters Monday that while the indictment focuses on "Russian nationals" it gives "no indication that the Russian government was involved in this in any way." Peskov insisted that Moscow did not meddle in the U.S. election."
OLYMPICS PIN-UPS. A bit of bobsled beef.
DISGUSTING. What one Parkland shooting survivor thinks of Trump's tweets.
Florida school shooting survivor David Hogg on President Trump's weekend tweet: "I think it's disgusting, personally" https://t.co/5oTenOo1ig pic.twitter.com/szvUgDTnsr

— CNN (@CNN) February 19, 2018
INDONESIA. Anti-gay crackdown should concern all Asia: "The roots of Indonesia's rising intolerance lie in the failure of successive governments to effectively respond to harassment, threats and violence by militant Islamists against religious, ethnic and sexual minorities — a trend that should concern all of Asia."
SEATTLE. Man who accused former Seattle Mayor Ed Murray of sexual abuse found dead in hotel room: "Delvonn Heckard, the Kent man whose sexual abuse lawsuit against Seattle Mayor Ed Murray last year prompted other allegations to come to light — eventually leading to Murray's resignation — was found dead early Friday of an apparent drug overdose in an Auburn motel."
MONDAY MUSCLE. Ryan Cleary, Survival of the Fittest star, who just came out as bisexual.
https://www.instagram.com/p/BfPBmZsg-qc/?taken-by=freeflex_uk