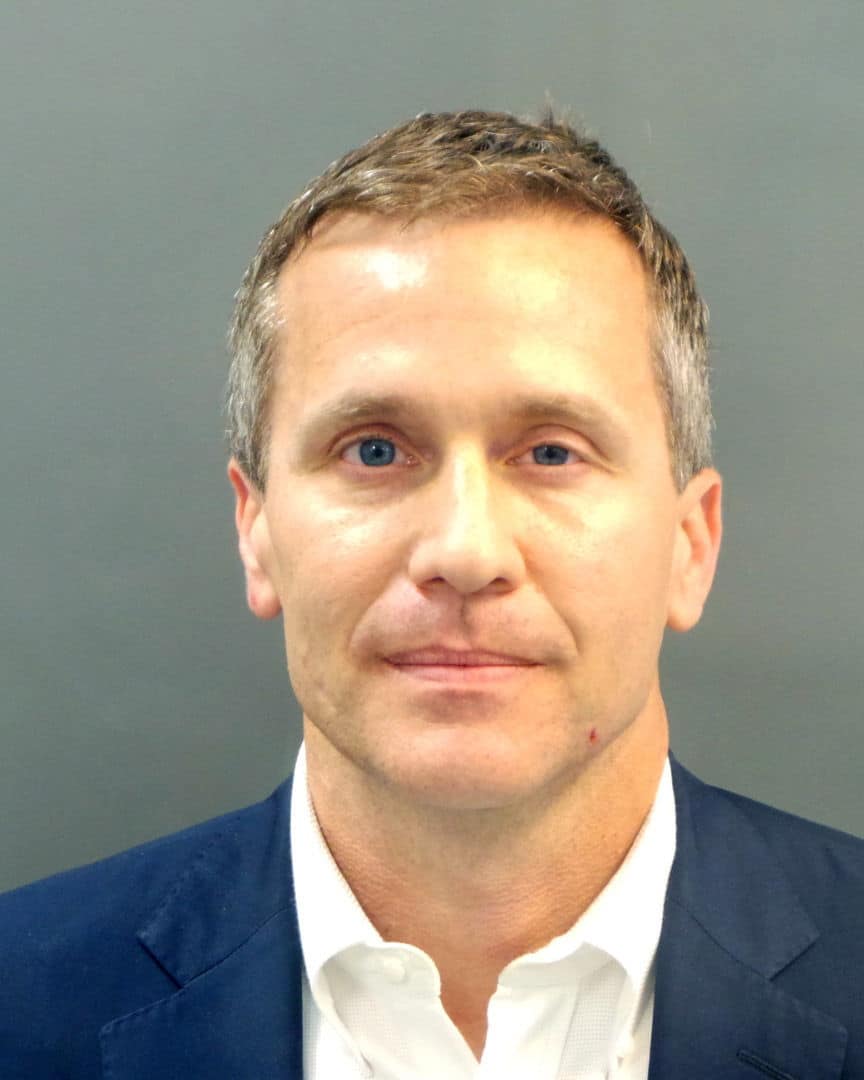 Missouri's GOP Governor Eric Greitens has been arrested and hit with a felony indictment "for allegedly taking and transmitting a non-consensual photo of his partly nude lover" shortly before the campaign that got him elected in 2016.
Greitens, a Republican, declared his innocence in a written statement, and alleged the indictment is a "misguided political decision" by a "reckless liberal prosecutor." Gardner is a Democrat.
Greitens' legal team immediately filed a motion to dismiss the indictment, on grounds that any activity Greitens engaged in was "consensual."
Judge Rex M. Burlison allowed Greitens' release on a personal recognizance bond that permits him to travel freely throughout the United States.
Last month, Greitens admitted to having the extramarital affair but denied accusations that he blackmailed his mistress with revenge porn.
News of the affair broke when local St. Louis news station KMOV aired a segment, backed up by audio, featuring a tape recording made by the then-husband of the mistress confessing to the affair with Greitens.
In the recording, the woman says that Greitens took a photograph of her after tying her to a piece of exercise equipment in the basement, blindfolding her, and partially undressing her. He then allegedly told her "You're never going to mention my name, otherwise this picture will be everywhere."
Said Greitens and his wife Sheena in the statement: "A few years ago, before Eric was elected governor, there was a time when he was unfaithful in our marriage. This was a deeply personal mistake. Eric took responsibility, and we dealt with this together, honestly and privately.  While we never would have wished for this pain in our marriage or the pain that this has caused others, with God's mercy, Sheena has forgiven and we have emerged stronger. We understand that there will be some people who cannot forgive but for those who can find it in your heart, Eric asks for your forgiveness and we are grateful for your love, your compassion, and your prayers."
Sheena Greitens released a second statement on her own: "We have a loving marriage and an awesome family. Anything beyond that is between us and God. I want the media and those who wish to peddle gossip to stay away from me and my children."