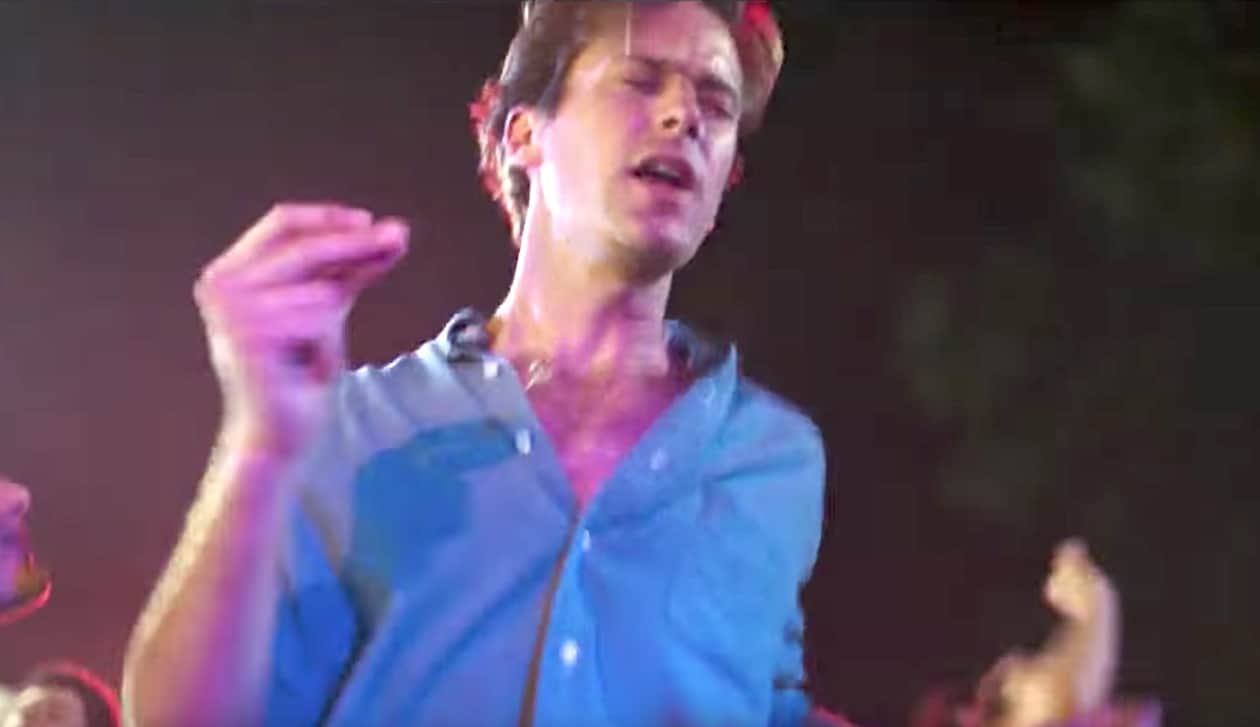 Armie Hammer went viral prior to the release of Call Me By Your Name when a preview clip of his awkward dancing to Psychedelic Furs' classic "Love My Way" hit the internet. A Twitter account emerged that showed that the clip can be set to just about any song.
In the clip, Hammer is seen rocking out while being observed by Chalamet before the teen tries to make an impression on the dance floor. Hammer laster revealed that it was very awkward shooting the sequence because they often didn't have any music to dance to:
"That was one of the most painful scenes I've shot in my life. They would start the scene and it'd be the Psychedelic Furs (song), and then they would kill the music and start (filming). So I'd just be dancing and jumping around in silence, looking around at 500 extras just staring at you. Of everything we shot in this movie, that was the most difficult scene for me. I was miserable. I was not having a good time."
Over the weekend, he shared a behind-the-scenes clip to hammer home his point.
He wrote: "For anyone who thought I was exaggerating how terrible filming dance scenes is…. (this is in between takes trying to keep the non-existent vibe alive)"
https://www.instagram.com/p/Bet8_JGBFXS/?taken-by=armiehammer
In related news, last week Hammer and Timothee Chalamet were in Crema, Italy, where they shot much of the film, and a screening they had there was woefully underattended.
We came all the way to Crema for this screening and no one showed up…..

On a serious note: thank you to all the people who came from so far to enjoy the closing of this Call Me By Your Name circle. pic.twitter.com/XCtEucPOQm

— Armie Hammer (@armiehammer) January 29, 2018
Hammer later told fans on Twitter to meet him in the town centro where a few of the film's scenes were shots.
Anyone with speakers and booze get hugs.

— Armie Hammer (@armiehammer) January 29, 2018
And the stars showed up – to the fans' great surprise:
https://www.instagram.com/p/BejV5ilAyMd/?utm_source=ig_embed
https://www.instagram.com/p/BejqqpAl-1S/?utm_source=ig_embed
https://twitter.com/Micheledg89/status/958118195621220358?ref_src=twsrc%5Etfw&ref_url=https%3A%2F%2Fwww.vogue.com%2Farticle%2Fcall-me-by-your-name-timothee-chalamet-armie-hammer-dance-in-crema