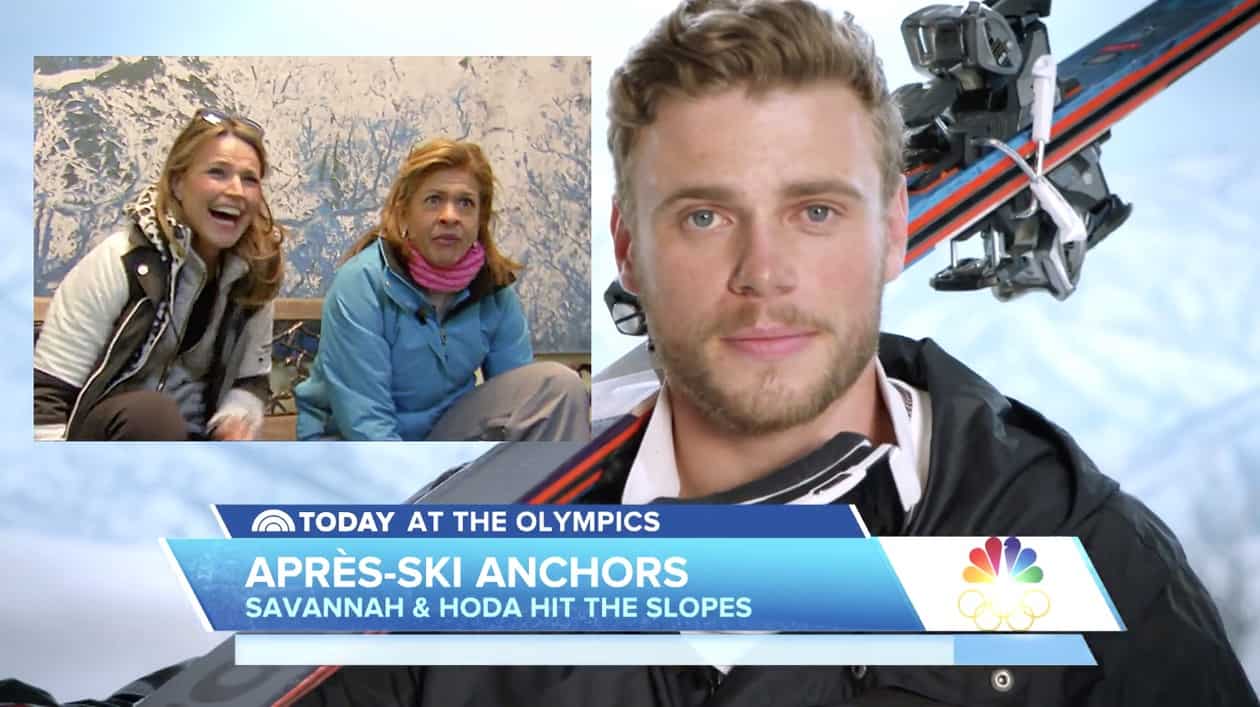 In a TODAY show segment which aired this morning, Gus Kenworthy gave a ski lesson to terrified rookie skiers Hoda Kotb and Savannah Guthrie.
The TODAY show anchors hit the bunny slope in PyeongChang to see if they could make it down on their own. And, well, one of them did.
The other got a pretty slick ride on Kenworthy's back.
Watch:
Over the weekend Kenworthy finally got to see the playback of his pre-ski kiss with boyfriend Matthew Wilkas which was televised by NBC and made national headlines.
Tweeted Kenworthy: "Didn't realize this moment was being filmed yesterday but I'm so happy that it was. My childhood self would never have dreamed of seeing a gay kiss on TV at the Olympics but for the first time ever a kid watching at home CAN! Love is love is love."
Gus also posted an earlier message of thanks to supporters which accompanied a photo of him following his run.
Thank you all for the support. I love you. pic.twitter.com/HUky5MSh6W

— Gus Kenworthy (@guskenworthy) February 19, 2018
He wrote: "This photo sums up yesterday for me. I failed to land my run in the final and didn't end up on the podium but, for me, the Olympics aren't solely about the medals. Being here now, out and proud and living my life authentically, I'm walking away more fulfilled without a medal than I did at the last Games with one. Of course I would've loved to have landed my run and been on the podium but it just wasn't my day. After years of preparation, countless hours of training and numerous injuries it's all over in a flash. At every contest there are three winners and a field of non-winners. This is the Olympics though and nobody here loses. Everybody gave it their best effort, fought hard, endured and made their country, their family, their friends and their fans proud. I'm holding my head high knowing that I gave it my all. I'm proud of what I did here and all those I was representing in the process and I'm very happy for @oysteinbraten, @nickgaper and @abmskier for walking away with medals. I may have worked tirelessly to get here but so did they and I'm proud of them for putting it down when it counts."