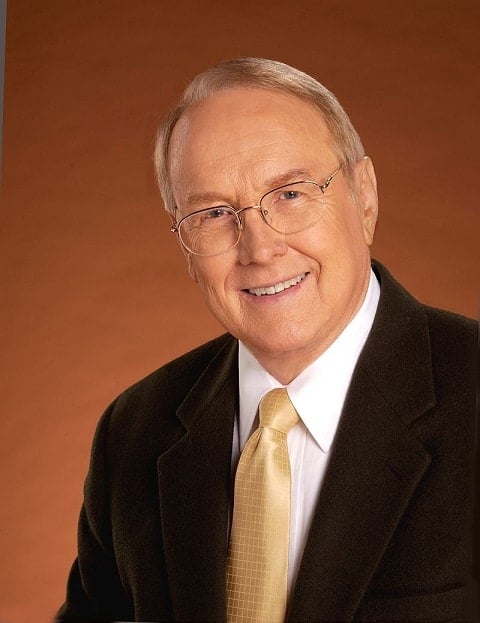 Anti-LGBT activist group Focus on the Family (FotF) has declared itself a church in order to avoid paying taxes.
In its application, FotF, which has previously argued that the legalization of same-sex marriage could lead to civil war, indicates that it is a "church, convention of churches or association of churches."
Right Wing Watch reports:
Focus on the Family filed as a non-church 501(c)(3) nonprofit as recently as the 2014 fiscal year, submitting to the IRS a publicly available Form 990 as most tax-exempt nonprofits are required to do. But when the group posted a Form 990 for the 2015 fiscal year on its website—dated October 26, 2017, and reporting a massive budget of $89 million—it was emblazoned with the message "Not required to file and not filed with the IRS. Not for public inspection."
On the part of the form on which it is required to identify the reason for its public charity status, the group indicates that it is a "church, convention of churches or association of churches." In an "explanation of church status," the organization states that while it hasn't filed with the IRS because the IRS has told it that it's "not required" to do so, it would "post a pro-forma 990 on our website and make copies available to donors."
The IRS master database of tax-exempt organizations also indicates that FotF is listed as a church that is not required to file a 990.
Right Wing Watch continues:
Focus on the Family declaring itself to be a church is puzzling. While the Colorado Springs-based organization has somewhat softened its image since it was led by the firebrand [James] Dobson [above], it remains active in political debates and advocacy (even in a nominally nonpartisan way). A "social issues" section on the group's website currently features information on a supposed threat to bathroom safety posed by transgender people thanks to LGBTQ activists fighting in politics, churches and popular culture, and contains an update on "cultural issues in the courts." In June, Focus invited Vice President Mike Pence to speak at an event celebrating its 40th anniversary, where he promised the group it had an "unwavering ally" in President Trump.
Attorney Gail Harmon, who has advised nonprofits on tax law for more than 30 years, said that she had never before seen a nonprofit organization declare itself a church.
"I just found it shocking," she said. "There's nothing about them that meets the traditional definition of what a church is. They don't have a congregation, they don't have the rites of various parts of a person's life. There's a whole system for what a church is."