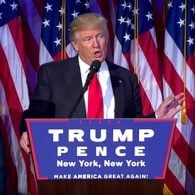 2020. Trump announces he's running for re-election, names campaign manager: 'Trump on Tuesday announced the appointment of digital guru Brad Parscale to manage his bid to win re-election to the White House in 2020. Parscale was digital director of Donald Trump's successful campaign for the White House in 2016. He has been called the "secret weapon" of that campaign.'
POLLS. Majority is concerned that Trump isn't doing enough to safeguard elections: "Almost three-quarters (72%) say they are concerned about foreign government interference in US elections generally, including 90% of Democrats, 68% of independents and 53% of Republicans, and 60% say they are not confident the president is doing enough to prevent foreign countries from influencing future American elections."
THOUGHTS AND PRAYERS. Chris Pratt urges everyone to pray for Kevin Smith.
EDWARD R MURROW. Carter Page calls Sean Hannity the Edward R. Murrow of the Russia investigation. LOL.
Carter Page to Hannity: You are the Edward R Murrow of the Trump/Russia Story pic.twitter.com/6XnNkn5Myu

— Josh Marshall (@joshtpm) February 27, 2018
HOPE HICKS. Trump's communications director appearing before House Intel Committee on Tuesday: 'Her appearance before the committee is scheduled for 10 a.m., said the officials, who asked for anonymity to discuss the plans. On Jan. 31, the New York Times reported that a former spokesman for President Donald Trump's legal team, Mark Corallo, was prepared then to tell Special Counsel Robert Mueller about his concerns about a comment Hicks made during a phone call with him and the president.'
NEW: Republican member of House Intelligence Committee says WH Comms director HOPE HICKS will not answer some questions, including about her time in the Trump administration (which is of major interest to investigators.) She is testifying in private today. (via @jeremyherb)

— Marshall Cohen (@MarshallCohen) February 27, 2018
THOR STEPHENS. Co-owner of Downtown LA's Precinct bar has died.
2020. Elvis impersonator named Elvis Presley running for Congress in Arkansas. "Elvis D. Presley performs shows as the late superstar Elvis A. Presley, but he's also now filed to run as the Libertarian nominee challenging Arkansas Republican Rep. Rick Crawford."
NRA BLOWBACK. FedEx says it will continue to serve the NRA.
FedEx responds to questions on the National Rifle Association, gun safety and policy https://t.co/qYgmbyQ5jk pic.twitter.com/02q1hD2Q9s

— FedEx (@FedEx) February 26, 2018
NRA BLOWBACK. Delta threatened by Georgia Republicans for cutting ties with NRA: "Delta got blowback in the opposite direction, with prominent conservatives in the Georgia government threatening to sink a $50 million tax break unless the airline re-instated discounts for NRA members flying to their annual convention in May. Among those threatening to scuttle the agreement was Lt. Gov. Casey Cagle (R), who presides over the state Senate. "Corporations cannot attack conservatives and expect us not to fight back," he tweeted."
FREDDIE MERCURY. Actor Patrick Wilson channels the late Queen frontman for a party performance.
CLONING. Barbra Streisand cloned her dog, Samantha. "Streisand revealed that two of her dogs, Miss Violet and Miss Scarlett, were cloned from her 14-year-old Coton du Tulear Samantha, who died in 2017. Before Samantha died, Streisand had cells taken from her mouth and stomach."
#WHATIF. Marjory Stoneman Douglas High School students launch social media campaign to pressure Congress to act on gun control: "They are encouraging students across the country to create and share their own videos using #WhatIf and #NeverAgain. Students will then participate in the March For Our Lives in Washington, D.C. on Saturday, March 24."
What if the children of America become more powerful than our politicians? #Repost @JackieCorin ・・・
JOIN STUDENTS AROUND THE COUNTRY BY FILMING/SHARING YOUR OWN #WHATIF QUESTIONS. PRESSURE CONGRESS TO ACT IMMEDIATELY!!! #NEVERAGAIN #MARCHFOROURLIVES pic.twitter.com/2auyQdDbzT

— March For Our Lives ☮️ (@AMarch4OurLives) February 26, 2018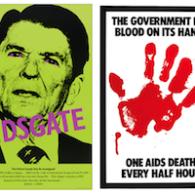 AIDS. Groups concerned about losing ground under Trump: "The last year has been an incredibly challenging one with respect to the politics surrounding HIV and AIDS, domestically and internationally," said Mitchell Warren, executive director of the AIDS Vaccine Advocacy Coalition (AVAC), a group that advocates for HIV prevention to end AIDS. "The backdrop to all of this is it's coming at a time of the most remarkable progress in the fight against HIV and AIDS that we've had in 35 years. We have tipped toward success and we could tip back in a moment with reduced resources with reduced political commitment."
COVER BOYS. The Boys in the Band cast covers T magazine.
SYDNEY MARDI GRAS. Goes corporate: "Just a few months after Australia legalized same-sex marriage, the corporate vibe is stirring up a new — or at least revived — debate about the coupling of politics and commercialism. Organizers see corporate involvement as a sign of increased acceptance, an acknowledgment of gays' spending power and necessary to keeping the festival alive and growing. But critics contend that corporatizing the event risks losing its activist roots and community spirit."
EMOTIONAL SUPPORT CASSEROLES. Yes, your scalloped potatoes can get through security.
I would like to bring my emotional support casserole on my flight today

— chrissy teigen (@chrissyteigen) February 24, 2018
@AmericanAir please help me

— chrissy teigen (@chrissyteigen) February 24, 2018
— chrissy teigen (@chrissyteigen) February 25, 2018
BOYS KEEP SWINGING. Jake Shears talks to Andy Cohen about a story in his new memoir.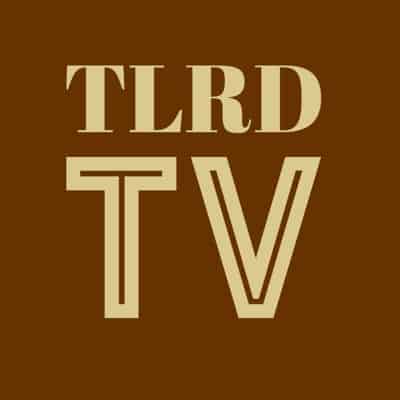 TOO HOT FOR TUESDAY. Antony Tran.
https://www.instagram.com/p/BebtA6UFwU4/?taken-by=antonytran