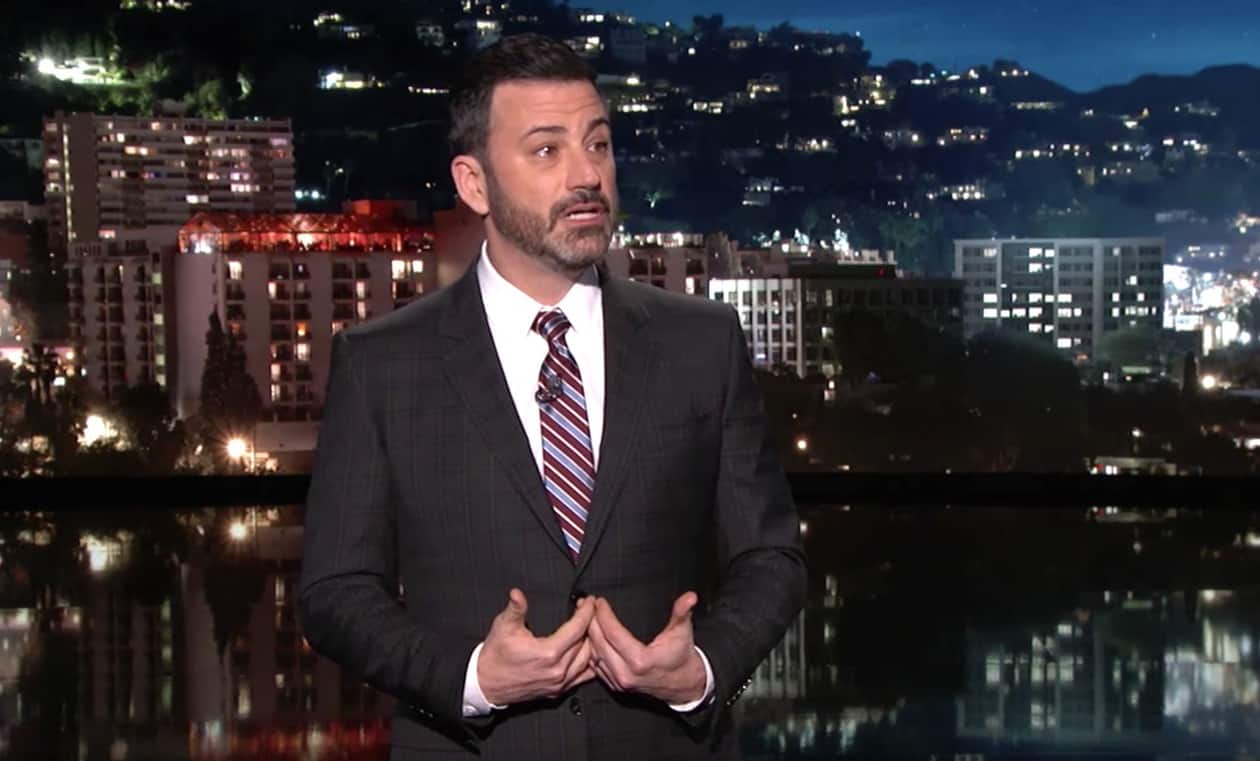 An emotional Jimmy Kimmel unleashed a savage denunciation of Donald Trump's inaction on guns after playing the president's statement on the Parkland shooting, which did not mention guns once.
After a clip of Trump saying "no parent should ever have to fear for their sons and daughters when they kiss them good-bye in the morning," Kimmel said he agreed with that statement.
"Here's what you do to fix that," Kimmel added. "Tell your buddies in Congress — tell Paul Ryan and Mitch McConnell and Marco Rubio, all the 'family' men who care so much about their communities — that what we need are laws. Real laws that do everything possible to keep assault rifles out of the hands of people who are going to shoot our kids. Go on TV and tell them to do that."
Added Kimmel: "Tell these Congressmen and lobbyists, who infest that swamp you said you were going to drain, force these allegedly Christian men and women who stuff their pockets with money from the NRA year after year after year to do something. And don't you dare let anyone say it's too soon."
Kimmel then choked up: "Children are being murdered. Do something. We still haven't even talked about it. You still haven't done anything about this. Nothing. You've literally done nothing."
"Actually you've done worse than nothing," he went on. "You like to say this is a mental health issue, but one of your very first acts as president Mr. Trump, was to actually roll back the regulations that were designed to keep firearms out of the hands of the mentally ill. You did that.
Your party voted to repeal the mandates on coverage for mental health," Kimmel said. "So I agree, this is a mental illness issue because if you don't think we need to do something about it, you are obviously mentally ill."
"Whatever you do, do something because I, for one, am very, very, very, very tired of this."
Watch: