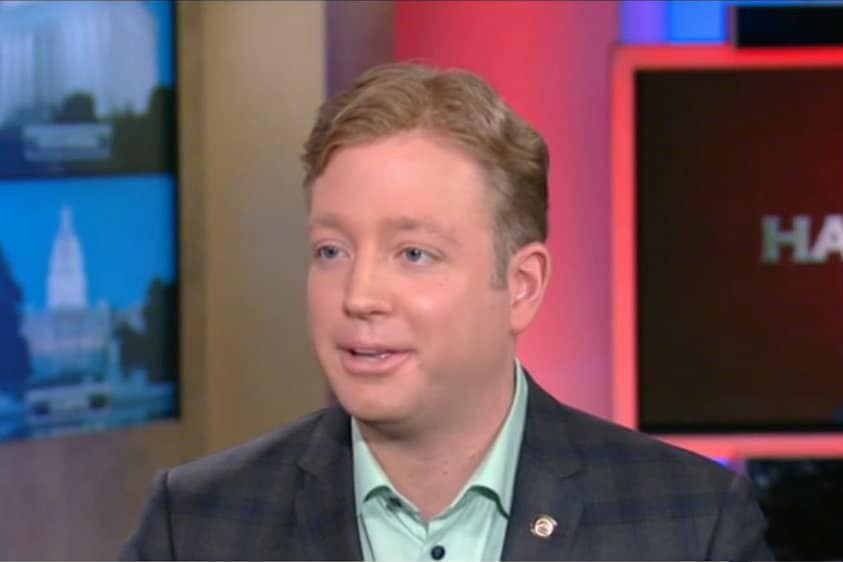 Log Cabin Republican president Gregory T. Angelo laughably defended Donald Trump's pro-LGBT presidential record in a conversation with SiriusXM Progress radio host Michelangelo Signorile at CPAC.
Said Angelo: "This president is the first president to enter the White House who believes that marriage equality is settled law of the land. Barack Obama didn't believe that when he entered the White House. Hillary Clinton only came around to that position in 2013."
Is @realDonaldTrump the most #LGBT friendly president? @MSignorile pressed @gregorytangelo of @LogCabinGOP while at #CPAC2018: pic.twitter.com/JvZo6hf56J

— SiriusXM Progress (@SXMProgress) February 27, 2018
When asked about reports that anti-LGBTQ leaders have a lot of access to Trump, Angelo responded that he himself had similar access.
"I've been to the White House numerous times," Angelo said. "I've met with senior White House officials."
"As I've long said, if you're calling Donald Trump out for what are actual or perceived biases against the LGBT community, you have to call a spade a spade, highlighting the pro-LGBT things he has done," Angelo said.
And yet, Angelo offered few actual examples of "pro-LGBT things" Trump has done.
He said he opposed Trump's tweets announcing a ban on transgender people serving in the military, but excused the action as "cynical politics" meant to help a defense bill pass in a conservative Congress. He also said he thought Education Secretary Betsy DeVos was wrong to announce that the Department of Education would no longer investigate discrimination claims by transgender students regarding bathroom use, but added that she is "still pursuing other instances of discrimination against the transgender community."