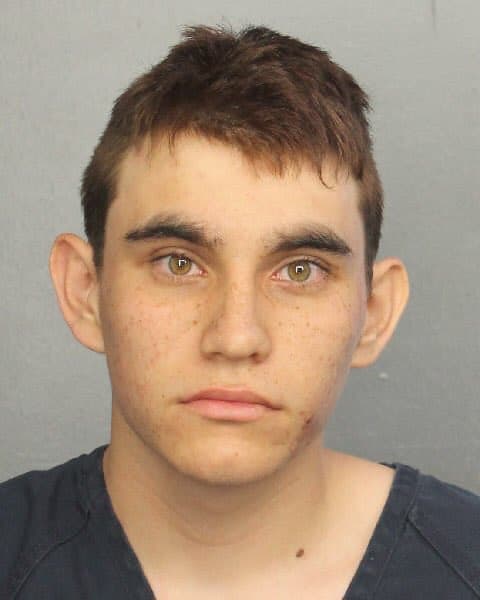 Donald Trump on Thursday morning blamed the Parkland, Florida high school massacre that killed at least 17 on the shooter's mental state.
Tweeted Trump: "So many signs that the Florida shooter was mentally disturbed, even expelled from school for bad and erratic behavior. Neighbors and classmates knew he was a big problem. Must always report such instances to authorities, again and again!"
https://twitter.com/realDonaldTrump/status/964110212885106689
The gun used in the shooting was an AR-15 rifle, the same gun used in the Orlando massacre which killed 49 people at Pulse nightclub.
Wow, Philip Mudd, a former FBI agent who has interviewed terrorists broke down crying talking about the latest school shooting pic.twitter.com/Kp4rMfcS3L

— Salvador Hernandez (@SalHernandez) February 14, 2018
The NYT reports: "The gunman, armed with a semiautomatic AR-15 rifle, was identified as Nikolas Cruz, a 19-year-old who had been expelled from the school, the authorities said. He began his shooting rampage outside Marjory Stoneman Douglas High School in this suburban neighborhood shortly before dismissal time around 2:40 p.m. He then made his way inside and proceeded down hallways he knew well, firing at students and teachers who were scurrying for cover, the authorities said."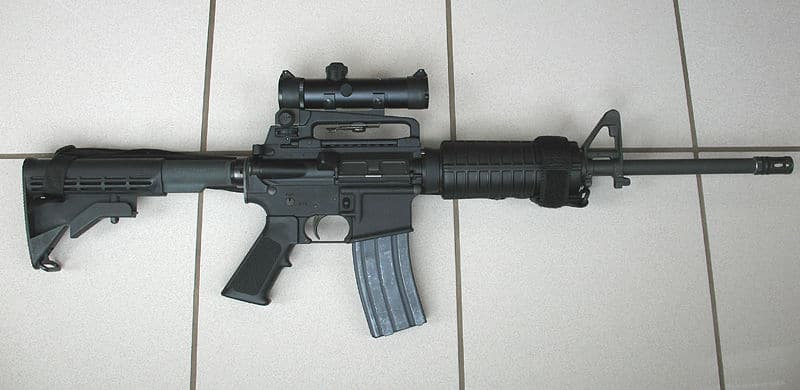 Cruz was charged with 17 counts of premeditated murder: "It was the nation's deadliest school shooting since a gunman attacked an elementary school in Newtown, Connecticut, more than five years ago. Student Jamie Guttenberg and assistant football coach and security guard Aaron Feis were killed in the shooting, reports CBS News correspondent Manuel Bojorquez. Broward County Sheriff Scott Israel confirmed Wednesday night that a football coach was killed and the son of a sheriff's deputy was shot and is in stable condition.
Trump had expressed his condolences on Wednesday night.
https://twitter.com/realDonaldTrump/status/963878055969198080
https://twitter.com/realDonaldTrump/status/963879275324760070
The White House is deliberating whether or not to have Trump address the country.
"The White House is deliberating internally whether or not to have the president address the country in the aftermath, one day later of this Florida shooting but nothing announced so far," @MajorCBS reports https://t.co/a1MXsLNIPw pic.twitter.com/1rB6lhND0s

— CBS News (@CBSNews) February 15, 2018
Looks like Nikolas Cruz, the Florida school shooter who left 17 dead, was a Trump supporter obsessed with guns and weaponry. His two known Instagram accounts are archived here: https://t.co/i9LP2IBvJKhttps://t.co/5HrqtylwGS pic.twitter.com/cxx7ophE0E

— P A T • L E E (@pat_lee) February 15, 2018