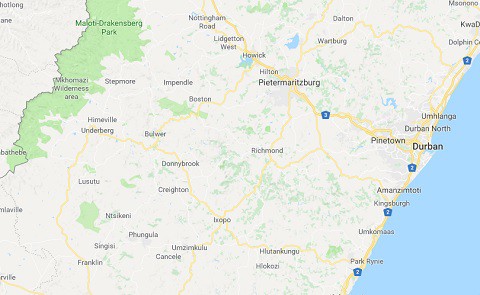 A 43-year-old South African man alleges that he and 49 others were beaten by his church pastor for being gay.
Dumisani Ngcobo says he has been suspended from Shembe Nazareth in Pietermaritzburg and has to pay a "damage" fee for "shaming" the church.
He has also claimed that it has become "usual" for gay men to be assaulted in church.
Times Live reports:
He said he had been taking part in the annual church gathering at Ekhenana Mountain in Tongaat. At night he and other men were sleeping in the same tent. Ngcobo said he had lost his phone and while looking for it he accidentally touched one of the other men.
"He was sleeping next to me. While I searched for my phone I touched him. I had no bad intentions but I couldn't find the phone. Accidently I touched him and he assumed I was playing naughty," he said.
Ngcobo said he was called by the preacher and the elders of the church. "The preacher had warned me that if I didn't plead guilty he would kill me. I did admit I touched him. I was saving my life. I said I touched him intentionally."
"After that I was called into a room. The preacher told me to take off my church robe. I lay down on a straw mat. He took a huge stick and started beating me. I was beaten from the head to the legs. He went on until I was helpless. I was numb and I was bleeding from head to toe. He told me to leave and never look back."
Dumisani's brother Sipho Ngcobo said:
"We were shocked when he arrived home. He was severely bleeding from the head. My aunt had to take care of the wounds and the bleeding.
"If my brother is gay, they should have dealt with that like a church. The South African Constitution supports gay men. They have rights like any of us. Beating a person because of his sexuality is a crime."
Another victim of the assaults added:
"They used sticks. We were taken into hospitals close to homes. My family knows but they are silencing everything. They are scared of shaming the church. But we have been silent enough about this. Being gay does not mean we are not humans."
Admitting he is aware of the beatings, spokesperson Thokozani Mncwabe said the church does not allow any sexual activities during the gathering. "The rule is that anyone that goes against church principles pays the damage fee." However, he added that beatings are "against the church."