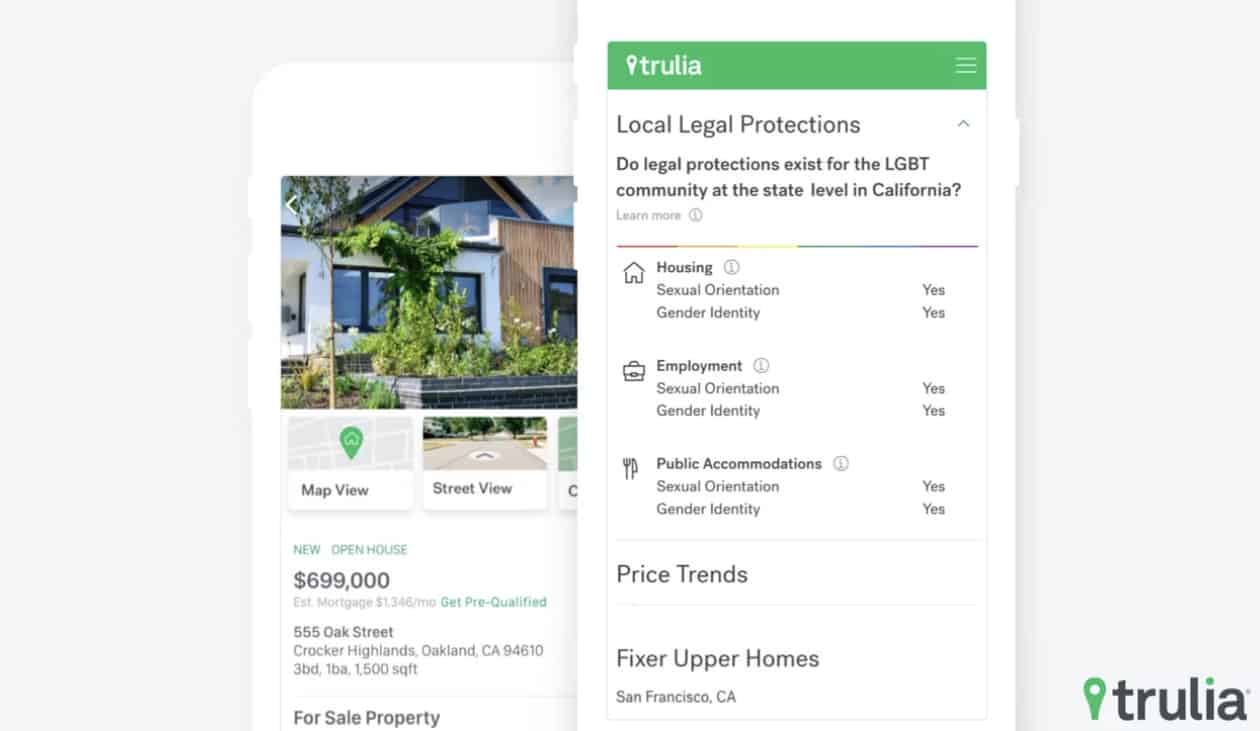 Real estate listing platform Trulia now provides information on legal LGBT protections for house hunters.
The company reports on a new feature:
The Local Legal Protections feature, an employee-led idea, helps homebuyers understand the non-discrimination laws that exist for the LGBT community in the jurisdiction of any prospective home.
Currently, national housing and employment non-discrimination laws only protect some classes, such as sex, race, age, color, religion, and national origin. That means explicit protections for people who identify as LGBT do not exist at the federal level and are inconsistent at the state and local levels. With the Local Legal Protections feature available on all property details pages on Trulia, homebuyers will know if their prospective new home is in a place where there are laws to prevent discrimination based on sexual orientation and gender identity in the areas of housing, employment, and public accommodations…
…This feature underscores Trulia's culture of diversity, inclusion, and innovation. Not only was the Local Legal Protections feature born from a recent Innovation Week at Trulia, it was also conceived and built by the members of our internal Pride Network.
Read more at Trulia.