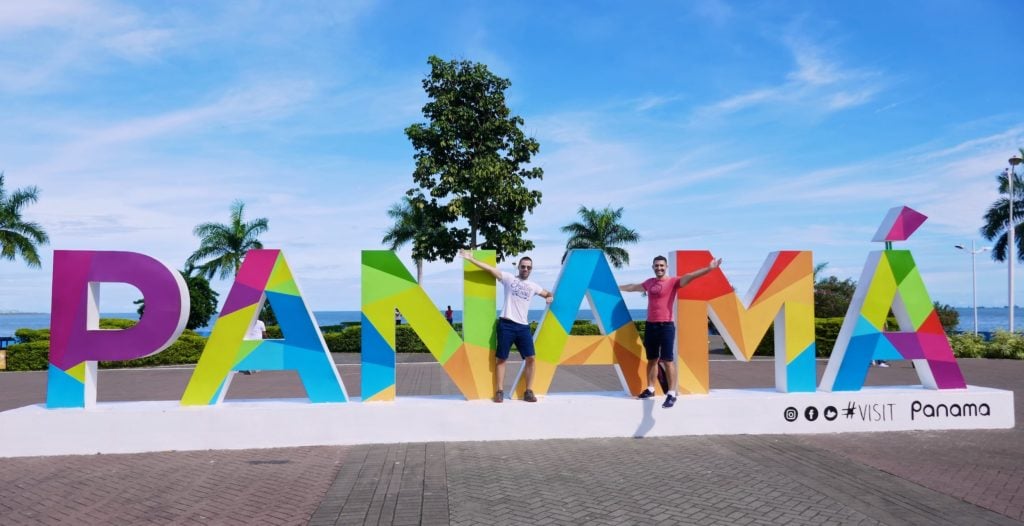 Panama is a popular destination for US tourists. It's located in Central America, sitting just above Colombia and south of Costa Rica. It is often nicknamed The Dubai of Latin America because of the huge economic growth in recent years, and impressive dense skyline. However, unlike Dubai, this Latin American metropolis has a far more welcoming attitude to gay travelers.
The country is most famous for the Canal, but there are also many other little gems to discover here. These are our 5 favorite things to do in Panama, which we discovered during our big Latin America trip.
#1 Visit the Panama Canal
The Panama Canal is an engineering marvel. It was initially built by the French in the late 1800s and then completed by the USA who formally opened it on August 15th, 1914. It is a 50 mile waterway connecting the Atlantic and Pacific oceans. Vessels take around 8-10 hours to cross it.
The Canal has 3 locks, each with 2 lanes. The best place to see it all operating up close is at the Visitor Center at the Mira Flores lock in Panama City, where you can see ships coming in, water draining out to lower the ship, canal doors opening, and ships continuing on their way.
Check out our time lapse video of it here to see how it operates:
[youtube https://www.youtube.com/watch?v=DMnXgez_HHg]
#2 Go nude on Bluff Beach in Bocas del Toro
Bocas del Toro province is in northeast Panama on the Caribbean coast, next to the border with Costa Rica. It includes a chain of 9 tropical islands, where temperatures rarely drop below 70 Fahrenheit. Our favorite spot was Bluff Beach located on Colon Island, which you can reach by flying from Panama City (45 mins) or overland bus (around 11 hours), followed by a boat crossing from Almirante (30 mins).
This place is hip, super relaxed and popular with LGBTQ travelers. There are even a couple of gay owned hotels here worth checking out, in particular Island Plantation, Lula's B&B and the Bocas Beach club.
Bluff Beach starts at the BomBom beach bar (great for cocktails and pizza), and stretches out for miles, with hardly anybody around, except the palm trees, the odd gay man and a few dogs. Nudists will love it out here, as will couples looking for a quiet, romantic spot to chill. For more, check out our article about our nudey beach holiday in Bocas del Toro.
#3 Party at the only gay club in Panama
Although there is no gay neighborhood anywhere in Panama like there is in most big cities in the States, there are always one or two gay places or events happening on the weekends, usually in the hip Casco Viejo old town area of Panama City.
Currently, there is one official gay club in the entire country called the XS Club. It's located in quite a rough area, so we advise taking an Uber there and back. The doormen are also quite abrupt, and will dismiss you if you don't have your original passport or ID, so remember to bring this with you.
Nonetheless it's a really fun night out – the club is big and the guys are hot. There are some sexy nude/partially nude GoGo dancers, and some nights even have open bar. Check out XS Club's Facebook page for more information, and for more about the gay scene, check out our gay guide to Panama City.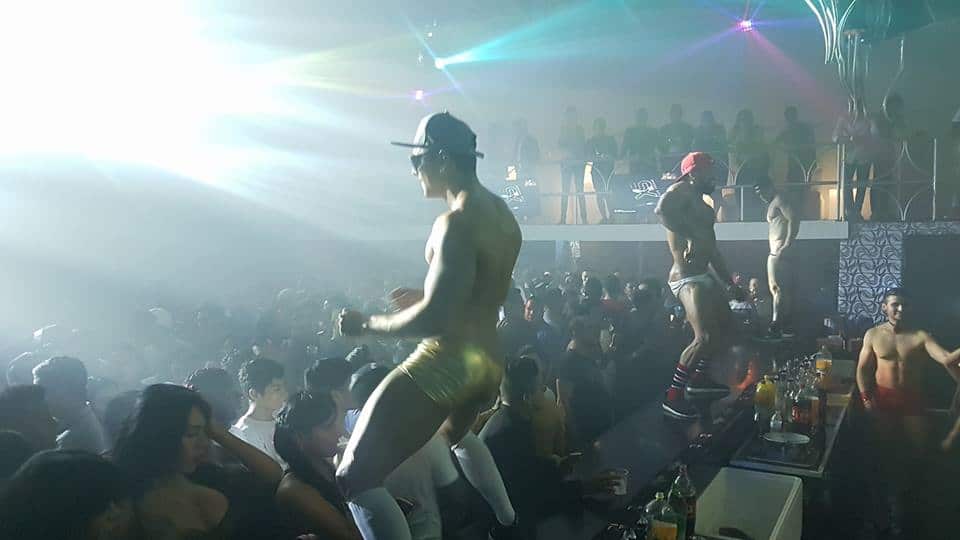 #4 Try the national dish: sancocho
Sancocho is a delicious, light chicken soup with potatoes, culantro herb, yuca, corn on the cob and plantains. Sometimes corn on the cob (mazorca) is used, as well as hot sauce and a tropical root vegetable called "ñampi". You can try it at most traditional restaurants in Panama, and we definitely recommend it.
Due to the varied ingredients used to make a "sancocho", it is often used as a metaphor for Panama's racial diversity, ie showing that each different ingredient has just an important and equal role to play in the preparation of this dish. This is why sancocho is considered Panama's national dish. For more Panamanian culinary inspiration, we recommend reading our article about the 5 famous foods in Panama you need to try.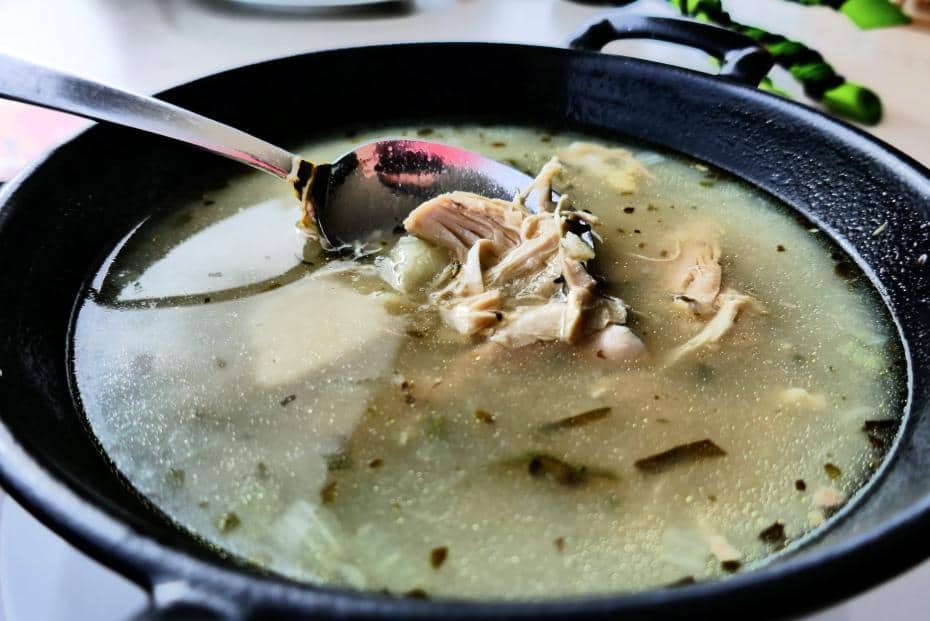 #5 Visit a deserted island: San Blas
San Blas is the tropical deserted island gem of Panama. Everyone who visited the country before us told us we had to make a stopover here.
San Blas is made up of over 300 rustic islands, and inhabited by the country's Guna natives. The islands are completely underdeveloped, which is part of their charm and attraction. As such it's a very rustic experience, so not ideal if you expect luxury on your travels. But if you're craving a secluded beach experience, with noone around, then this is the place to come.
You can visit San Blas on a day trip from Panama City, or better still, stay a few nights.