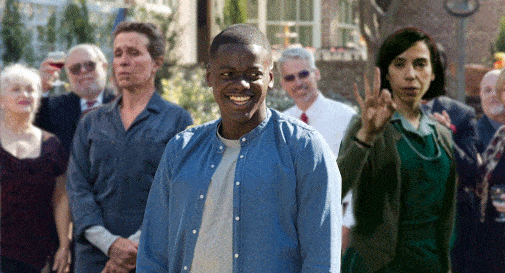 With the 90th Academy Awards coming this Sunday, another tradition must precede it:  predicting the Oscar winners! Whether you follow the race all year long or are just now tuning in (I have a friend trying to cram in six of the nominees this weekend, poor thing!) it ends Sunday night. Hopefully without a snafu on the epic scale of last year's Envelope Gate when La La Land was read out as Best Picture when Moonlight had actually won.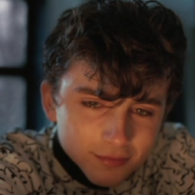 I am sad to share that there's a possibility that all of the best "Best Pictures" (Get Out, Lady Bird, and Call Me By Your Name) go home empty-handed but what else is new? Not to be pessimistic but Oscar night is often a come down from the multiple-winners joy of nomination morning. That's why you should always attend or throw a fun Oscar party and try not to take it too seriously. Enjoy the gowns and the speeches and celebrate every film you love. 
Let's call each individual Oscar race…
Disclaimer: If you use this for the Oscar pool we apologize in advance because the chance of 100% correct guesswork is about as likely as falling in love with a fish-man who you'll have to rescue from a top-secret government facility.
Lets work our way up from the tiniest categories to the big one.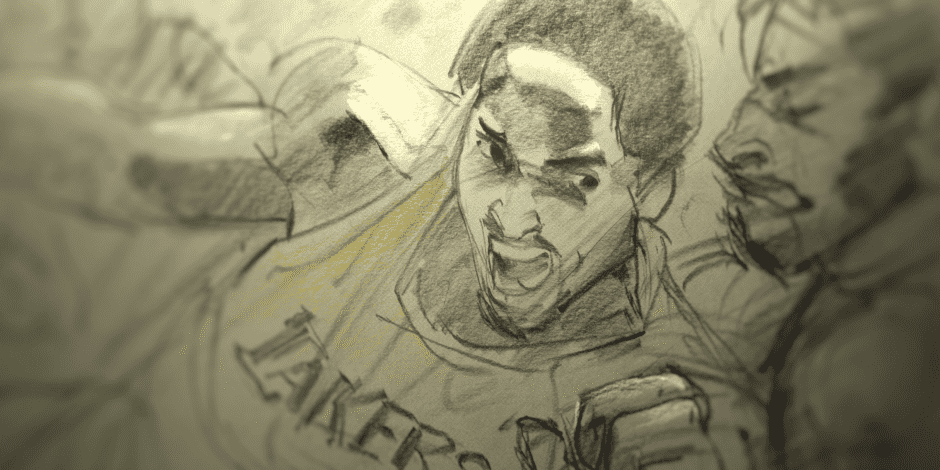 Shorts Categories
Will Win: Even if you've watch all 15 of these shorts— easier to do now that there's always a touring theatrical release and some are available online — it can be hard to guess winners. So let's toss a coin and say it'll be Heroin(e) about the opiod epidemic for Documentary, DeKalb Elementary about a gunman entering a school for Live-Action, and Kobe Bryant's poetic Dear Basketball for Animated… knowing full well that we could be wrong all all three counts. If we are, let's say its the interracial love story of Edith+Eddie, the deaf childhood drama Silent Child, and the BAFTA-winning Revolting Rhymes as spoilers.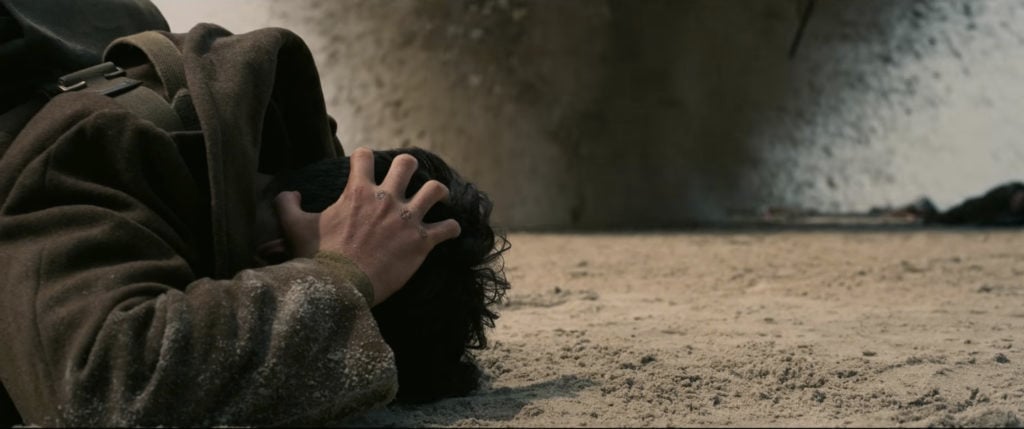 Sound Mixing and Sound Editing
Will Win: Dunkirk … or maybe Baby Driver. Though there are two sound categories you wouldn't know it given Oscar's tendency to nominated and reward the same films in both. This year the World War II land / air / sea epic Dunkirk looks most likely for both prizes but don't be surprised if Baby Driver or Blade Runner 2049 steals one of them.
Also nominated:  Star Wars: The Last Jedi and The Shape of Water
Documentary Feature
Will Win: Tough call. Last Man in Aleppo has some goodwill for it but a short on this same topic called White Helmets won just last year. Abacus is probably too low profile to win. Strong Island, which gave us our first openly trans Oscar nominee in director Yance Ford, would make for a historic win but seems like a stretch. I'm guessing that the race is between the rural France travel picture Faces Places and the sports scandal doc Icarus. Faces Places is much more light and whimsical than voters are usually willing to go in this category (where they often preference subject matter over execution) but it would give them a chance to honor French New Wave icon Agnès Varda with a competitive Oscar to go with the Honorary statue she received last year. We know Hollywood loves her — did you see her dancing with Angelina Jolie last year? — but I'm guessing that the anti-doping doc Icarus might have the edge since it's both been in and made the news.
Original Score
Will Win: This one's easy. Alexandre Desplat, Hollywood's in-demand and tireless composer, will win again for The Shape of Water.
Should Win: Jonny Greenwood's luxurious Phantom Thread music
Also nominated: Dunkirk, Star Wars: The Last Jedi, and Three Billboards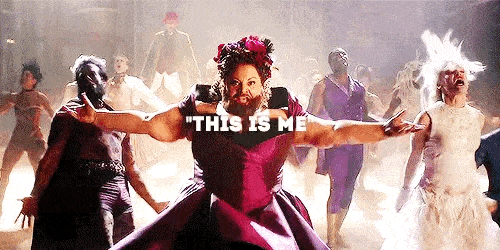 Original Song
Will Win: It's likely a dead heat between The Greatest Showman's "This is Me" and Coco's moving "Remember Me". But I think Pasek & Paul will take their second consecutive Oscar for "This Is Me". They won last year for "City of Stars" from La La Land.
Should Win: "This Is Me" – sorry not sorry. Most cheesy inspirational anthems wish they were this much of an ear worm.
Also nominated: "Mystery of Love" by Sufjan Stevens (♥️) from Call Me By Your Name, "Mighty River" by Mary J Blige for Mudbound, and "Stand For Something" from Marshall.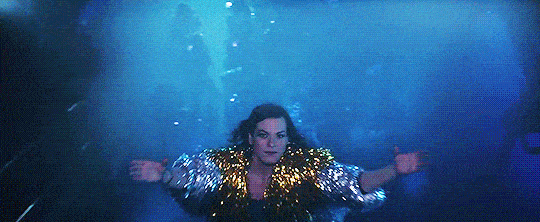 Foreign Film
Will Win: This might be the only true five-way race of Oscar night as no clear frontrunner has emerged. The Hungarian nominee On Body and Soul (currently streaming on Netflix) is eerily memorable and both funny and sad, The Swedish nominee and art-world satire The Square was the biggest international hit among the nominees and also has the cachet of being the Cannes Palme d'Or winner. Lebanon's first nomination The Insult has its fans and is a genuine crowd-pleaser.  If voters are feeling more fearless they could embrace the Russian nominee Loveless. It's a severe movie but it's deeply haunting and we know the Academy likes the director because this is his second nomination in this category (after Leviathan). And finally a lot of people love Chile's trans drama A Fantastic Woman.  In the absence of a clear frontrunner, I'm betting they'll default to the earliest and thus most familiar sensation, The Square.
Should Win: Meanwhile we'll just be over here fuming that the rightful winner, France's epic sexy artful provocative and enraging AIDS drama BPM didn't even make their finals!
Make Up and Hair
Will Win: Darkest Hour. Sometimes the Academy likes to pretend that actors who "transform" do so solely with their acting gift. When Charlize Theron won for Monster (2003) they didn't even nominated that genius complex makeup work which transformed the legendary beauty into a serial killer Aileen Wournos . But that probably won't be the case this year since the prosthetic work to make Gary Oldman, whose still in good shape, look like jowly obese Winston Churchill has gotten a lot of press. And though hair is always a forgotten portion of this prize, Darkest Hour also has the best wigs, Kristin Scott Thomas is fierce with  white hair, honey.
Also nominated: Wonder and Victoria and Abdul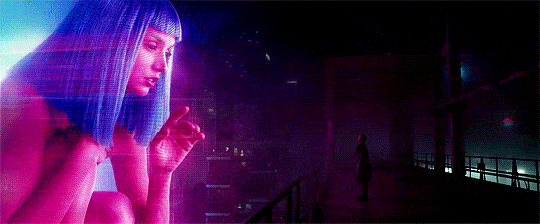 Visual Effects
Will Win: Blade Runner 2049 has five tech nominations and looks likely to win somewhere.
Should Win: And now a moment of silence for The Planet of the Apes franchise which keeps losing this category despite its starting effects work.
Also nominated:  Guardians of the Galaxy Vol. 2, Kong Skull Island, and Star Wars: The Last Jedi
Film Editing
Will Win: This prize is often paired with the Best Picture  winner but I don't think that will be the case this year. When they don't pair it with BP it usually goes to a technical marvel so Dunkirk with its three concurrent time frames gimmick will probably win barring a surprise upset from Shape of Water (if Shape wins here, I'd be very surprised to see it lose Best Picture).
Should Win: Baby Driver 
Also nominated: I Tonya and Three Billboards
Production Design
Will / Should Win: I suppose Blade Runner 2049 could win this if they were truly blown away. It is the most effortful nominee. But my suspicion is this is the easiest win outside of Original Score for The Shape of Water given the memorably green color scheme and all those cool sets including government testing facilities, old movie theaters, and spacious quirky apartments.
Also nominated: the gaudy Disney castle of Beauty and the Beast, the subterranean war rooms and bunkers of Darkest Hour, and the various vessels of Dunkirk.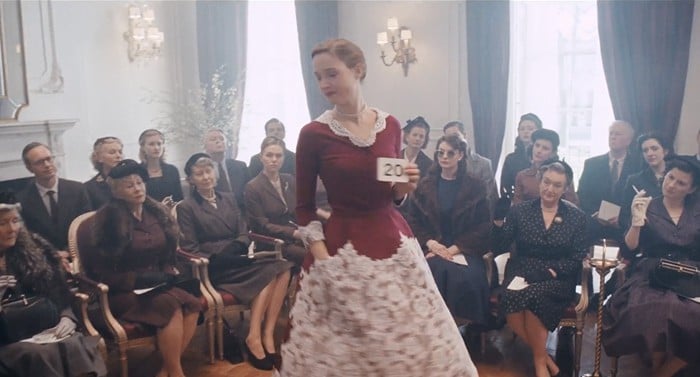 Costume Design
Will Win / Should Win: Given the subject matter of the film, and the weakness of this category overall this year (there aren't a lot of iconic looks among these nominees) Phantom Thread takes this in a walk.
Also nominated: Beauty and the Beast, Darkest Hour, The Shape of Water, and Victoria and Abdul
Adapted Screenplay
Will Win: This category has given me such anxiety. All signs point to a win for Call Me By Your Name and, thus, the iconic four time nominee James Ivory, one of the greatest directors who ever lived and, incidentally, one of my personal queer heroes. But I fear and am thus predicting an upset from Mudbound which has a lot of hardcore fans who will be looking for a way to honor it.
Should Win: Call Me By Your Name
Also nominated: The Disaster Artist, Logan, and Molly's Game.
Original Screenplay
Will Win: A real nail-biter this year with three options that all seem like viable winners. This would be a perfect place to honor Greta Gerwig's Lady Bird success. This would be a perfect place to honor Jordan Peele's zeitgeist-capturing Get Out. This would be a likely place to honor Martin McDonagh's provocative Three Billboards if its headed for a Best Picture win. I honestly go back and forth every hour on who might win but I'm going to predict Get Out with Three Billboards as a highly likely spoiler.
Should Win: Wins for either Get Out or Lady Bird would be thrilling.
Also Nominated: The Shape of Water and The Big Sick
Supporting Actress
Will Win: This is all locked up for Allison Janney's fun crowd-pleasing caricature of a monster mom in I Tonya.
Should Win: But why has Janney been steam-rolling at award shows when Emmy and Tony winner Laurie Metcalf is right there being a total and utter genius in three dimensions as Lady Bird's tense exhausted sarcastic mother?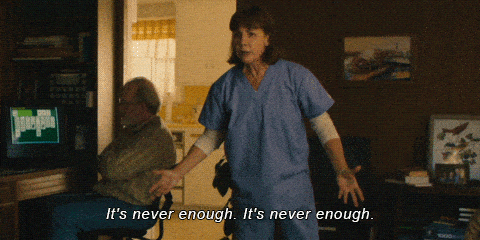 Also nominated: Lesley Manville as the icy sister in Phantom Thread, Octavia Spencer as the trusted coworker friend in The Shape of Water, and Mary J Blige as a weary wary mother in Mudbound.
Supporting Actor
Will Win: All locked up for Sam Rockwell which is a bit confusing since his racist cop in Three Billboards has taken most of the brunt of the backlash against that film.
Should Win: We'll be over here shedding a tear for Willem Dafoe's brilliant work as a kindly but not push-overable motel manager in The Florida Project.
Also nominated: Richard Jenkins as a gay ad man in The Shape of Water, Woody Harrelson as a cancer-striken police chief in Three Billboards, and Christopher Plummer as the richest man in the world in All the Money in the World.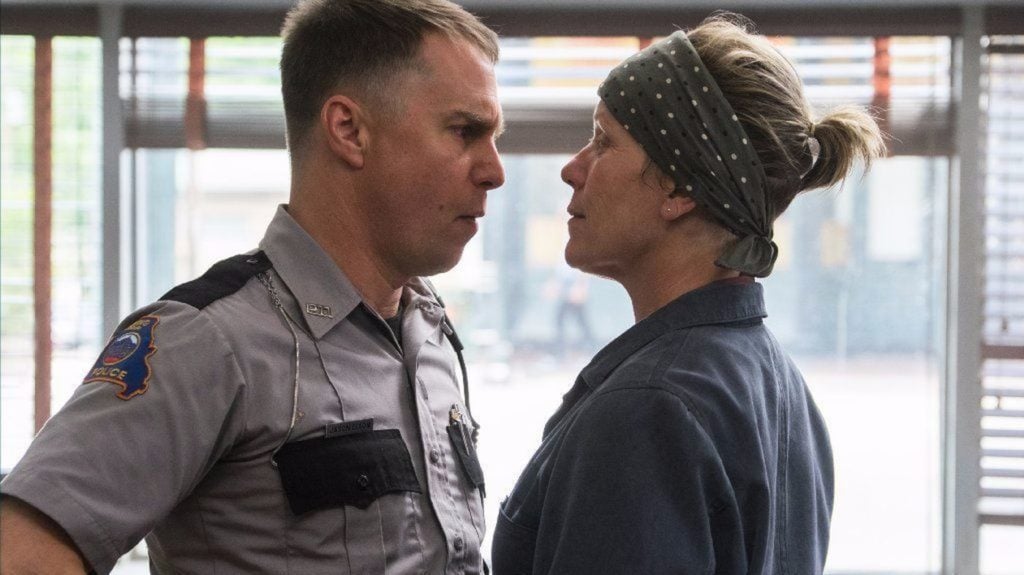 Lead Actress
Will Win: Frances McDormand's fire and fury and potty-mouth in Three Billboards will give her a second Oscar bookend. She won 22 years ago for her much kinder classic turn in Fargo.
Should Win: McDormand is fierce af but I'm partial to Saoirse Ronan who is perfect in Lady Bird. Saoirse's problem is that she makes it look effortless.
Also nominated: Margot Robbie as Olympian Tonya Harding in I Tonya, Sally Hawkins as a mute cleaning woman in The Shape of Water, and mandatory-nominee -whenever-she-makes-a-movie Meryl Streep in The Post.
Lead Actor
Will Win: Gary Oldman's blustery Winston Churchill in Darkest Hour will earn him one of those 'Al Pacino in Scent of a Woman' lifetime achievement super ham awards.

Should Win: But everyone knows the winner should be young Timothée Chalamet in Call Me By Your Name. Maybe it's easy to pretend to be in love with Armie Hammer (just a guess) but Timothée is also multilingual, plays piano, and is just revelatory in body language and in closeups.

Also nominated: Daniel Day Lewis's egotistical fashion designer in Phantom Thread, Daniel Kaluuya's hypnotized boyfriend in Get Out, and Denzel Washington as an aging civil rights lawyer in Roman J Israel Esq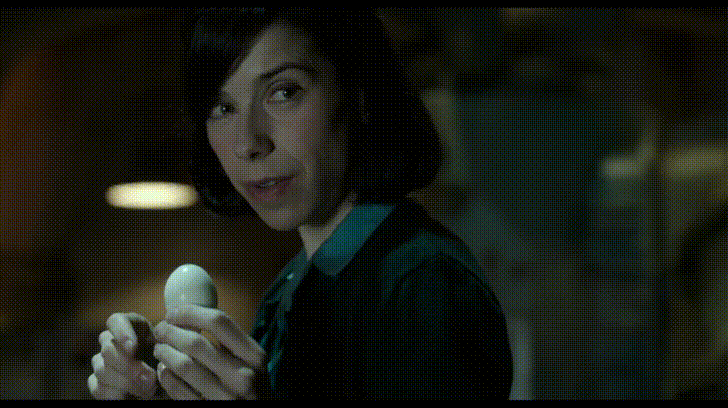 Director
Will Win: Everyone at the televised precursor awards seems to have happily jumped onboard the narrative that it's Guillermo del Toro's time. The monster-loving Mexican director behind The Shape of Water will win for this career long individuality and creativity.

Should Win: Tough call but maybe Jordan Peele who somehow balanced sociological satire with horror comedy with interracial drama and spoke to just about everyone with the zeitgeist smash Get Out.

Also nominated: Greta Gerwig for Lady Bird, Paul Thomas Anderson for Phantom Thread, and Chris Nolan for Dunkirk. This is a really strong category, guys.
Picture
Will Win: The end goal for all those Oscar-seeking motion pictures. The preferential ballot, which is only used for this category and means that voters have to rank the 9 nominees rather than pick one winner, has delivered us semi-surprises lately like little Moonlight beating juggernaut La La Land and, to a less surprising degree, Spotlight beating nomination behemoth The Revenant.
Going into the voting last week Three Billboards had won a lot of Best Picture prizes including at BAFTA (the British Oscar equivalent) and the Globes with Shape of Water taking the Producers and Directors Guild awards. Some pundits are predicting that the brilliant Get Out surprises, sneaking up in between them because it won't likely be last on anyone's ballot, but that feels like wishful thinking to me. My prediction is Three Billboards (which the acting branch, the largest in the Academy, obviously loves) though a win for The Shape of Water would not be even 1% as surprising as Envelope Gate last year.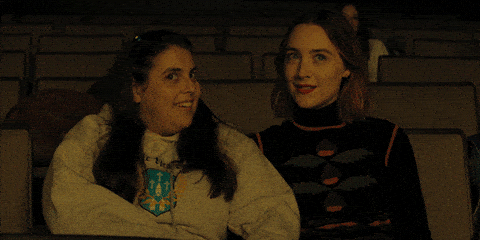 Should Win: Get Out and Lady Bird both strike me as movies that will still be loved 20 years from now so one of them should absolutely win. Also they are my personal favorites. If only there could be a tie!

Also Nominated: Phantom Thread, Call Me By Your Name, Dunkirk, Darkest Hour, and The Post
WHAT ARE YOUR PREDICTIONS / FAVORITES ?