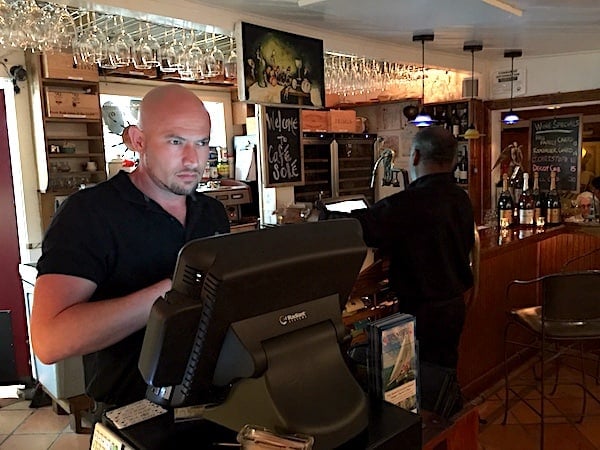 Key West may have a history as a haven for the LGBTQ community, providing plenty of action (and eye candy) for gay travelers, but its culinary scene has its feet firmly planted in the future. While it's tempting to spend the weekend surviving on vodka-sodas alone, you'd be foolish to miss an opportunity to savor the innovative offerings at some of Key West's best spots.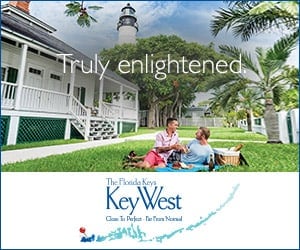 Check out 10 of our favorite dishes below.
Rise and Grind
There are few breakfast staples more satisfying than an eggs Benedict. When done right, the fluffy English muffin, perfectly poached egg, meaty slab of Canadian bacon and rich Hollandaise sauce deliver a hearty breakfast order that hits most of the major food groups. A good Benedict isn't hard to find, but Key West eateries have put some delightful, island spins on the classic.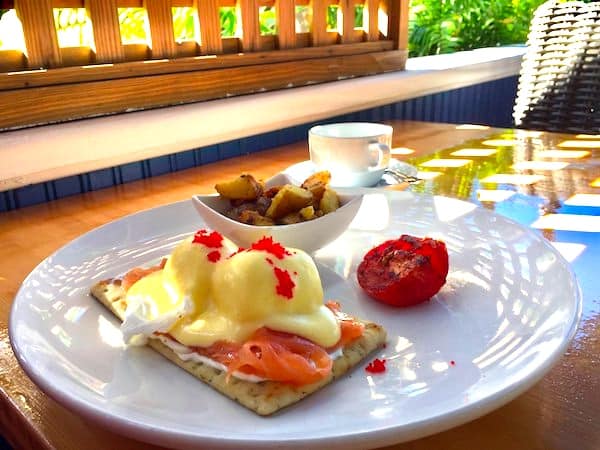 Our favorite by far was the Azur Benedict at Azur. A short walk from gay, clothing-optional resort Island House, Azur's take features house-cured salmon, shallots, crème fraiche, capers and tobiko hollandaise on a grilled ciabatta. It's so fresh and light, you don't have to worry about dropping your swimsuit later.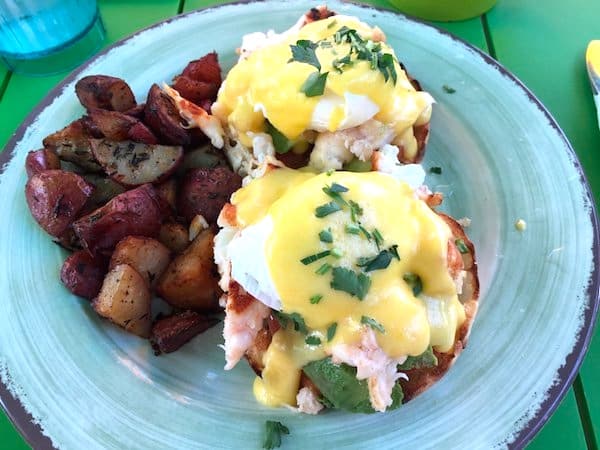 Or you can sink your teeth into the lobster benedict at Banana Café, where the dish is piled high with tail meat. The dish is so substantial, you might need to ask for a steak knife to cut it. The Florida lobster is poached in butter and served atop a massive Benedict that includes avocado.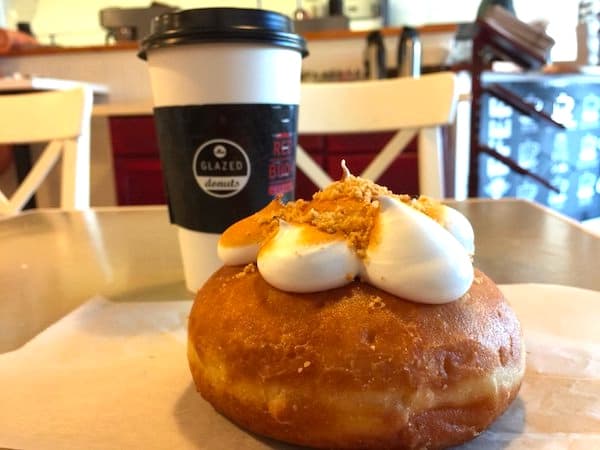 If you're in a rush, grab a quick breakfast at Glazed Donuts. The donuts are every bit as impressive as you'd imagine coming from Megan and Jonathan Pigeon, two Culinary Institute of America graduates with impressive resumes. The available flavors change, but on our visit they were serving blood orange, maple bourbon (with candied bacon), cuban coffee and more. We chose the key lime pie donut (when in Rome… ), and it did not disappoint.
Grab a Mid-Day Snack
It's no surprise an island town like Key West has so many seafood options, but the breadth and quality of the offerings is still staggering. You could spend an entire trip without ordering any protein other than potential background performers from "Under the Sea."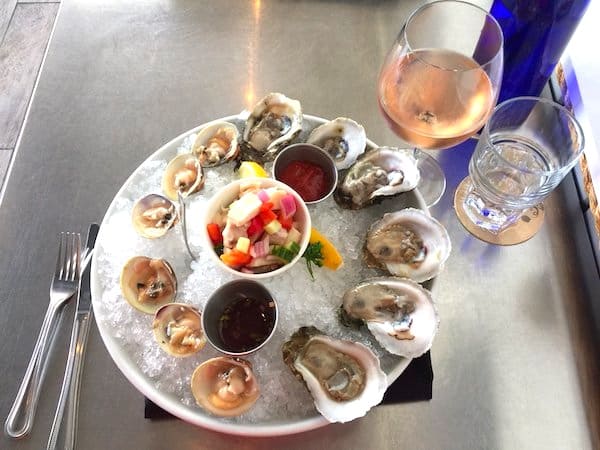 Speaking of The Little Mermaid, the perfect spot to brighten your day with bivalves is Ariel's cousin's place Thirsty Mermaid. OK, maybe there's no relation, but there are plenty of oysters, if that's your thing. Get shucked up with a mermaid platter featuring a half dozen oysters, half dozen clams and a perfectly citrusy ceviche. The oysters are sweeter than what you might be used to, but they all still pair nicely with a rosé for a true afternoon delight.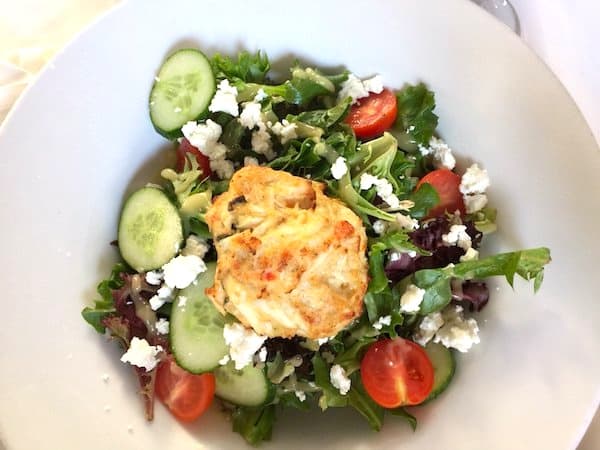 Although celebrated for their Sunday afternoon disco tea dance, La Te Da also serves up some top-notch food. A breezy lunch is great for friends seeking a respite from the hustle and bustle on Duval Street. We were fortunate to dine on a day where crab cakes were a special — elegantly crafted without stuffing or breadcrumbs, the baked cakes are melt-in-your-mouth excellence.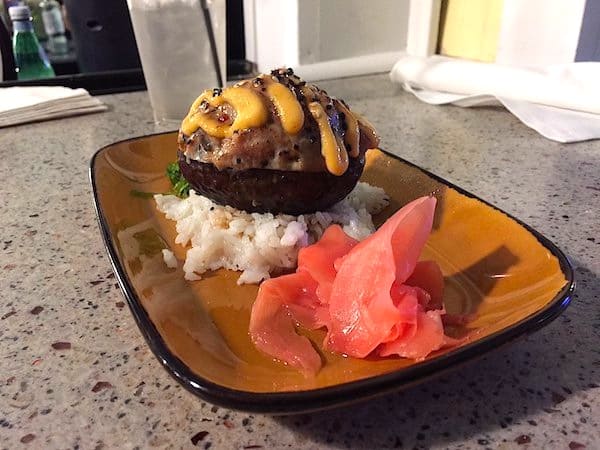 For a meal with a view, watch the waves roll in from the Southernmost Beach Café. A quick walk from the Southernmost Point buoy that draws tons of tourists, this spot is great for a quick bite with a few surprises. The ahi tuna stuffed avocado balances a sweet soy glaze with a spicy sriracha aioli. Add a basket of conch fritters, a Key West staple, to round out the meal.
Make Your Reservations
Some meals are worth waiting for, but if you've got a night full of drag queens, go-go boys and other dark delights awaiting, you don't want to waste time queued up for a table.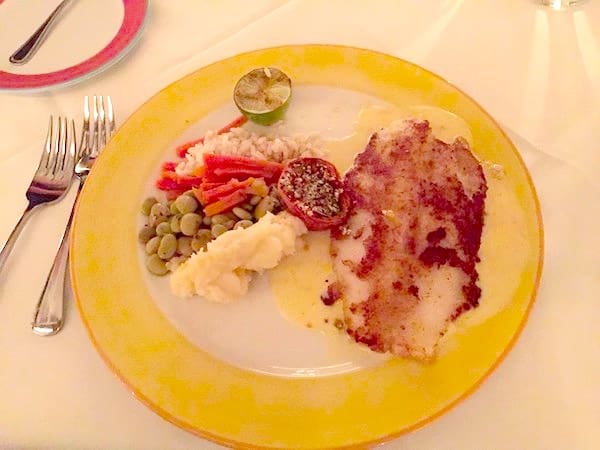 Be sure to schedule a dinner at Café Solé. Chef John Correa fuses his French expertise with local seafood to create some unforgettable dishes. The most well-known item on the menu is the hog snapper with roasted red pepper zabaglione. The delicate fish is for sure a favorite, with nearly every patron within earshot ordering it on the night we dined in.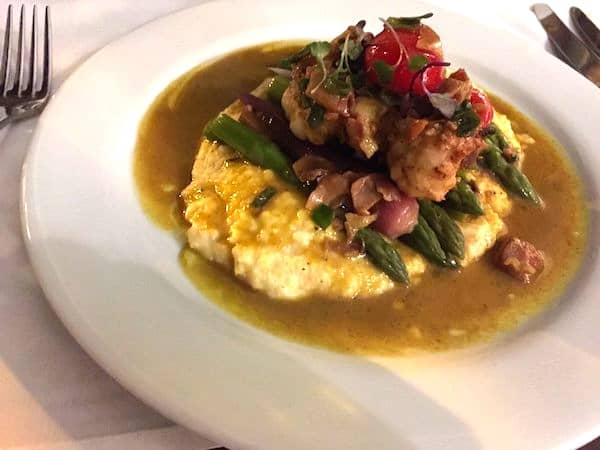 It doesn't need to be a special occasion to enjoy the white-linen elegance of Café Marquesa. We recommend the spiny lobster (or, as Fred Schneider may have called it, the "rock lobster"), a Caribbean staple served here over creamy grits.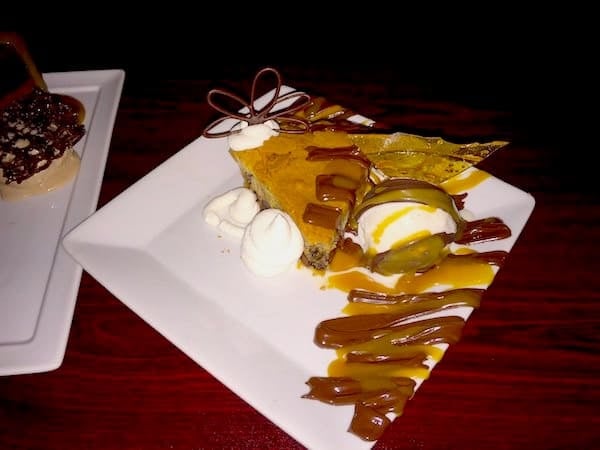 Satisfy Your Sweet Tooth
When it comes to desserts, it's tough to top Better Than Sex. The decadent dessert spot specializes in cheekily-named items that revel in excess. Even the wine glasses come rimmed in chocolate and caramel. Chocolate lovers have plenty to choose from, but the Cookie Nookie Pie — a warm slice of gooey chocolate chip goodness in a flaky pie crust — is just the happy ending any day needs.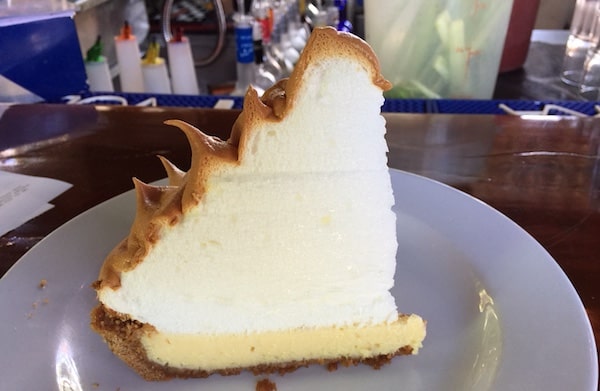 Of course, no trip to the Keys is complete without a slice of genuine key lime pie. Where you land on the meringue vs. whipped cream topping debate will surely impact your favorite slice, but those in the former camp should run, not walk to Blue Heaven. The mile-high meringue is light as air, sitting atop a tart lime filling and buttery graham cracker crust. One simply can't leave Key West without a slice.