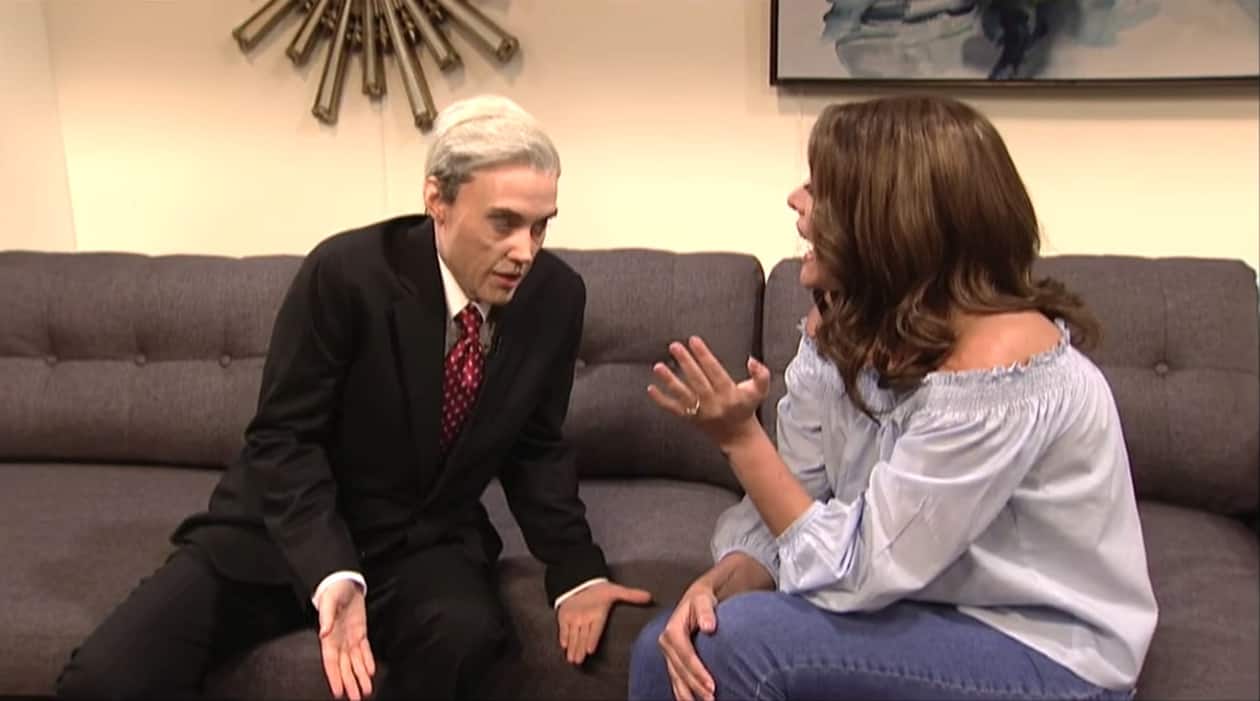 Kate McKinnon was Robert Mueller and Cecily Strong was all of us in SNL's Cold Open, which wittily tied in this week's shocking Bachelor finale to the Russia investigation.
Except in this break-up, it wasn't Arie being unable to bring himself to commit to Becca, it was Mueller being unable to commit to finding Donald Trump guilty of collusion with the Russians.
Said McKinnon's Mueller: "The reality is that, I don't think that I can give you everything that you want right now. And I think that you sense that."
So I have to wait two more years for him to be out of office?", asked a destroyed Becca.
Replied Mueller: "Honestly, probably six."
Watch: