SENATOR CHRIS COONS. It's likely that Trump will fire Robert Mueller. "I think the president's abrupt recent actions in how he dismissed the [Veterans Affairs] secretary, the secretary of State, other key members of his Cabinet suggest that this is something he is likely to do."
Democratic Sen. Chris Coons says he believes it is likely that President Trump will oust special counsel Robert Mueller https://t.co/Rj4PM75Vtk

— CNN Politics (@CNNPolitics) March 30, 2018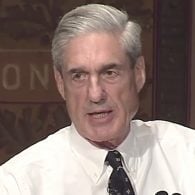 RUSSIA PROBE. Mueller's collusion strategy starts to take shape: "In a court filing earlier this week, the public saw the first signs of how the Mueller team plans to use information from Gates to tie Manafort, the former Trump campaign chairman, directly to a Russian intelligence agency. Mueller's team alleges that Gates was in contact with a close colleague of Manafort's who worked for a Russian intelligence agency — and that Gates knew of the spy service ties in September and October 2016, while he worked on the Trump campaign. Gates would have to talk about the communication with the man if prosecutors wanted, according to his plea deal."
STAR WARS SLAPSTICK. Here's Carrie Fisher slapping Oscar Isaac 27 times.
THE REPLACEMENTS. Trump replaces VA Secretary with doctor who gave him glowing medical report.
MATTIS TO BOLTON. "Thank you for coming. It's good to finally meet you. I heard you're actually the devil incarnate, and I wanted to meet you."
Mattis meets Bolton: "I heard that you're actually the devil incarnate and I wanted to meet you." pic.twitter.com/MIXJRhJLys

— Dave Brown (@dave_brown24) March 29, 2018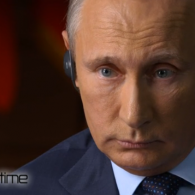 2020. Russia could unleash Satan 2 nuclear missile before next presidential election. 'The RS-28 Sarmat, known to NATO as "Satan 2" or "Snowflake," is a liquid-fueled, superheavy ICBM capable of carrying up to 10 or 15 multiple thermonuclear warheads.
TY COBB. White House attorney says his audience is Robert Mueller: "Cobb, in an interview on Wednesday with Vox, said the Trump administration's cooperation with the Mueller investigation was delayed at one point because of staffing issues. But Cobb said Mueller's team has been understanding with him and has now received nearly everything it asked for.
MY MY MY. Christina Aguilera and Troye Sivan are hanging out.
COSTA RICA. Gay marriage question defining country's presidential election: "Fabricio Alvarado has been accused of homophobia, while Carlos Alvarado's surprise arrival in the runoff was based in large part on his support for same-sex marriage."
ROY MOORE. Judge denies request to dismiss defamation lawsuit.
HARRY CLARKE. Naveen Kumar interviews Billy Crudup for ET.
SPACEX. Elon Musk gets permission to launch 4,425 satellites that will create new global broadband services: "This is the first approval of a U.S.-licensed satellite constellation to provide broadband services using a new generation of low-Earth orbit satellite technologies. SpaceX proposed a satellite system comprised of 4,425 satellites and was granted authority to use frequencies in the Ka(20/30 GHz) and Ku (11/14 GHz) bands to provide global Internet connectivity," the FCC said in a statement.
ROXANE GAY. The Roseanne reboot is funny, but I'm not going to keep watching."As I watched the first two episodes of the "Roseanne" reboot, I thought again about accountability. I laughed, yes, and enjoyed seeing the Conner family back on my screen. My first reaction was that the show was excellent. But I could not set aside what I know of Roseanne Barr and how toxic and dangerous her current public persona is. I could not overlook how the Conner family came together to support Mark as he was bullied at school for his gender presentation, after voting for a president who actively works against the transgender community. They voted for a president who doesn't think the black life of their granddaughter matters. They act as if love can protect the most vulnerable members of their family from the repercussions of their political choices. It cannot."
MANSION TOUR OF THE DAY. Zedd's $16 million Los Angeles home.
MUSIC VIDEO OF THE DAY. SZA "Broken Clocks".
MUSIC VIDEO OF THE DAY #2. Kylie Minogue "Stop Me From Falling".
ASTRONOMICAL FACT OF THE DAY. No more years with two blue moons until 2037.
Last time we had 2 blue moons in a year was 1999…next time won't be until 2037! #WBZ pic.twitter.com/TCVFOk77mq

— Danielle Noyes (Niles) (@danielle_noyes) March 30, 2018
TRAILER OF THE DAY. Terminal starring Margot Robbie, Simon Pegg, Dexter Fletcher, Max Irons and Mike Myers.
FRIDAY FLASH. Shalom Bar.