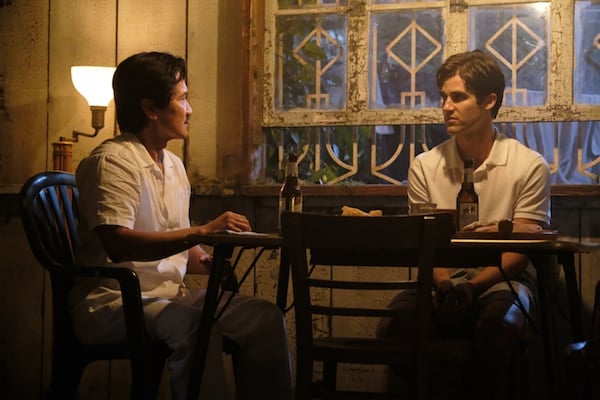 I was expecting a little more from the penultimate episode of The Assassination of Gianni Versace: American Crime Story. Instead, we continue our journey backward through the life of Andrew Cunanan. This time, we traced his early childhood and high school years. With only one episode left to go, I don't think we'll follow him back to the womb, and I, for one, am glad.
I've been lamenting this storytelling technique all season. With Cunanan, so few details are known that it feels disingenuous to portray the series as an exploration of why he did what he did. I don't think I'm coming away with more of a sense of sympathy for Cunanan, nor do I want to.
The focus on Cunanan's formative years also robbed us of spending time with Versace. All the decadence and luxury the promos promised feels a bit like a bait and switch. Remember the bungled manhunt for Cunanan that started in the premiere? I guess we're only getting the bulk of that in the last episode.
It's a strange choice considering how little happened in last night's 90-minute episode. "Creator/Destroyer" was directed by Matt Bomer, who did a serviceable job of it, although it could have been condensed, for sure.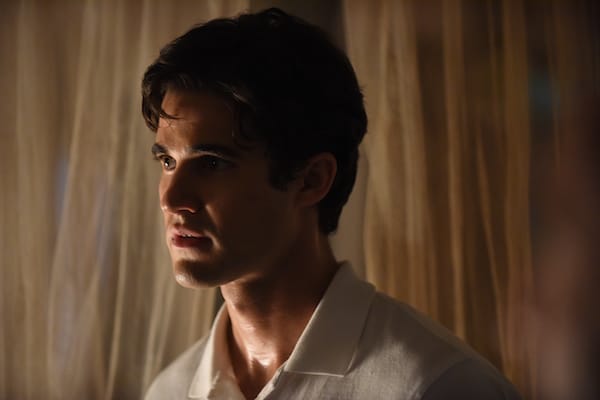 It was another mostly Versace-less installment, with just a quick glimpse of a young Versace being bullied at school, but showered with support and adoration at home. His sexuality and his passion for fashion were encouraged by his mother.
Andrew, on the other hand, didn't enjoy the same level of acceptance or comfort. As a young boy, his father, Modesto, treated him like a prince. (He actually had the master bedroom, turns out.) He groomed him to be "special." Modesto is all about projecting success to help blend in with white, suburban life. He's thrilled when Andrew gets into a prestigious private school, so much so he buys young Andrew a car he's not even old enough to drive.
Although he's beloved at home, he faces a bit more trouble at school. Fitting in isn't Andrew's strongest suit. He's got style and flair. Whether he's bemoaning the staid yearbook photo setup or rocking a red leather jumpsuit to a house party, he's very, very extra.
It draws a few side-eyes and name-calling from classmates, but even then Andrew did better with an older audience (including the married man he was seeing while he was a teen). At the aforementioned house party, he connects with Lizzie, the female friend we've seen him with later in California. Apparently, they met at this high school house party she crashed because she missed being young.
She calls it being an "impostor" which is a pretty heavy-handed way of characterizing her actions as a means of forcing a connection to Andrew's later lies.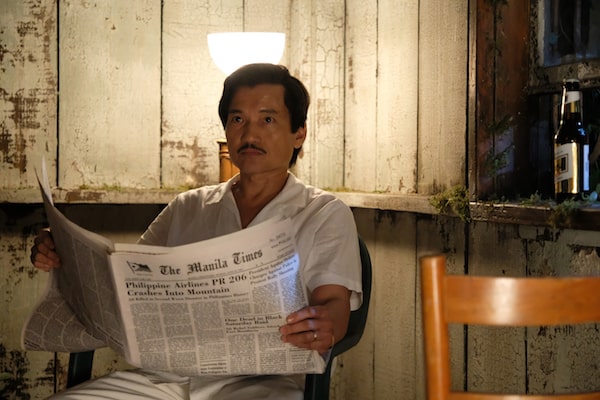 Modesto's lies had much more impact. His pathological obsession with keeping up with the Joneses drove him to start swindling. After trying to get more cash out of a 90-year-old woman, the feds are on his tail. As they close in on him, he flees the office, grabs cash from under the floorboards of the house and flees the country.
Modesto's spiral from Merrill Lynch broker to sleazy con artist destroyed the family and left them with nothing. Andrew can't accept his father being a fraud, so he tracks him down in Manila. His father is shacking up in an actual shack. He's still spinning lies about having millions of dollars hidden from the feds.
It's one lie too many. Andrew traveled around the globe to find his father, and he's not leaving without facing a hard truth. He confronts his father in a heated scene wherein Modesto calls him a "sissy" multiple times before spitting in his own son's face.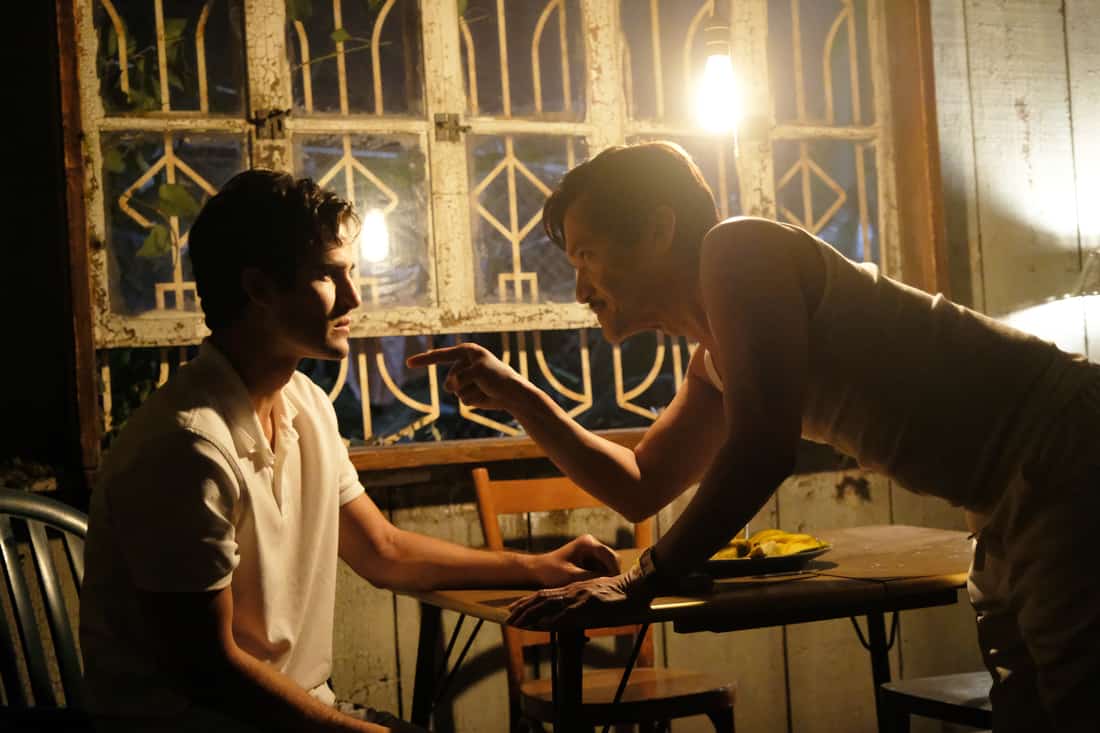 This is the moment, American Crime Story seems to suggest, that Cunanan snapped. Upon his return to the States, facing homelessness and bankruptcy, he applies for the job at the pharmacy. He tells the boss his father is in Manila running pineapple plantations, a first step into the twisted world-building we've seen Andrew master over time.
Next week the story comes to an end with Gianni's funeral and the climax of the manhunt for Cunanan.
What did you think of this week's episode?