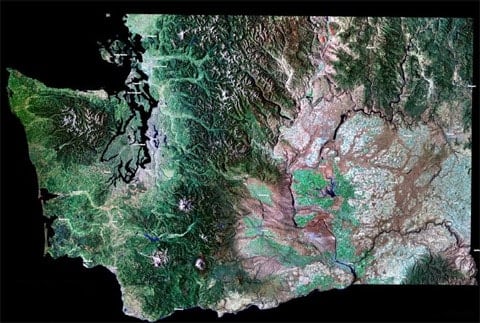 The Washington state legislature has fully approved a bill, SB 5722, banning harmful gay conversion therapy for minors.
The Senate agreed on changes made in the House to Senate Bill 5722 and passed it on a 33-16 vote Saturday. It now heads to Gov. Jay Inslee for his signature.
The bill would deem it "unprofessional conduct" for a licensed health care provider to perform conversion therapy on a patient under the age of 18.
Violating professionals would be hit with fines, or suspension and revocation of licenses. The law also applies to religious organizations.
The Human Rights Campaign urged Inslee to sign the bill:
"Children across the Evergreen State deserve to live their lives authentically and should never be subjected to the abusive practice of so-called conversion therapy," said HRC Senior Vice President for Policy and Political Affairs JoDee Winterhof. "It's time for Washington to join the growing number of states and municipalities who are enacting these critical protections. We thank the state legislators who voted to protect LGBTQ youth from this dangerous practice and now call on Governor Inslee to sign this crucially important legislation."
There is no credible evidence that conversion therapy can change a person's sexual orientation or gender identity or expression. To the contrary, research has clearly shown that these practices pose devastating health risks for LGBTQ young people such as depression, decreased self-esteem, substance abuse, homelessness, and even suicidal behavior. The harmful practice is condemned by every major medical and mental health organization, including the American Psychiatric Association, American Psychological Association, and American Medical Association.
Connecticut, California, Nevada, New Jersey, the District of Columbia, Oregon, Illinois, Vermont, New York, New Mexico, and Rhode Island all have laws or regulations protecting youth from this abusive practice. A growing number of municipalities have also enacted similar protections, including cities and counties in Ohio, Pennsylvania, Washington, Florida, New York, and Arizona.