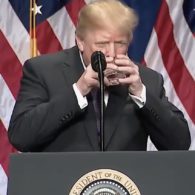 DEATH BOARD. Trump's wildlife protection board is stuffed with trophy hunters: "A new U.S. advisory board created to help rewrite federal rules for importing the heads and hides of African elephants, lions and rhinos is stacked with trophy hunters, including some members with direct ties to President Donald Trump and his family."
JEFF FLAKE. "We have…succumbed to what can only be described as a propaganda-fueled dystopian view of conservatism." Will he challenge Trump in 2020? "It's not in my plan to run for president, but I am not ruling it out. Somebody needs to stand up for traditional Republicanism," Flake told The Associated Press in an interview. "Somebody needs to raise that, for nothing else than to give people hope that that decent party will be back. We'll get through this."
Sen. Jeff Flake in New Hampshire: "We have…succumbed to what can only be described as a propaganda-fueled dystopian view of conservatism." https://t.co/TGsfyhUOj4 pic.twitter.com/zcgJp7zwvD

— ABC News (@ABC) March 16, 2018
ELLEN DEGENERES. Elton John was not nice to me when I came out of the closet. "Shut up already. We know you're gay. Be funny."
NEW YORKER. Next week's cover features nude Trump.
An early look at next week's cover, "Exposed," by Barry Blitt: https://t.co/pfURSeisEU pic.twitter.com/X9ZaxIbEiX

— The New Yorker (@NewYorker) March 16, 2018
A GUY'S GUY. Steve Bannon on Mussolini. "He was clearly loved by women. He was a guy's guy. He has all that virility," Bannon said. "He also had amazing fashion sense, right, that whole thing with the uniforms. I'm fascinated by Mussolini."
ONE STONE. Trixie Mattel performs her new songs for Billboard Live.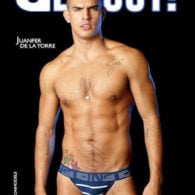 ON THE RAG. What's on the gay magazines this week.
MAINE. Democrat challenges Maine Republican who called Parkland survivor Emma Gonzalez a "lesbian skinhead." "Leslie Gibson came under fire this week for maligning two teen survivors of the mass shooting in Parkland, Florida. His comments may have gone unnoticed if he hadn't been running unopposed for a seat in the Maine House of Representatives. He got some company Thursday. Democrat Eryn Gilchrist decided to take him on, filing her candidacy just before the 5 p.m. deadline."
TRIBUTE ALBUMS. Lady Gaga Ed Sheeran, Pink, Miley Cyrus, Mumford and Sons, Coldplay and more will appear on new tribute albums honoring Elton John.
LOVE, SIMON. How the film was influenced by Broadway's Dear Evan Hansen: 'In order to help Robinson play this challenging, emotional role, director Greg Berlanti (Riverdale) sent the young star to Broadway for inspiration. "One of the first things Greg had me do is, he got me two tickets to Dear Evan Hansen," Robinson tells EW. "That started making me think about this guy in terms of just being an average guy. I kinda wanted to play Simon as close to baseline as possible, just to try and normalize the story and not fall into any stereotypes, and show the different spectrums of sexuality people have."'
IN AN INSTANT. Madonna Polaroid cache up for auction.
TRUMP VS OBAMA. FOX News hypocrisy exposed.
Everything wrong with Fox News in one video pic.twitter.com/MhnApiQ3pG

— NowThis (@nowthisnews) March 16, 2018
LAVERNE COX. Who she looks up to in the TV world…
https://www.youtube.com/watch?v=DQqRV4ge5pM
NEW 'FROZEN' MUSICAL SONG OF THE DAY. "True Love" performed by Patti Murin.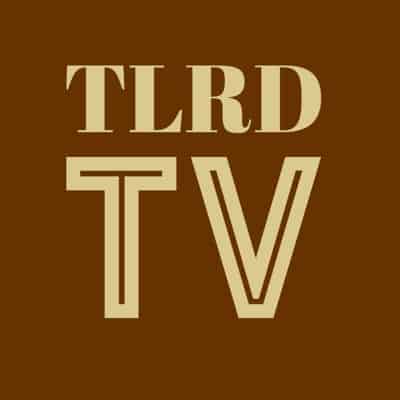 FRIDAY FLASH. Maxs Souza.
https://www.instagram.com/p/BeB15qelDsS/?taken-by=maxs_souza92