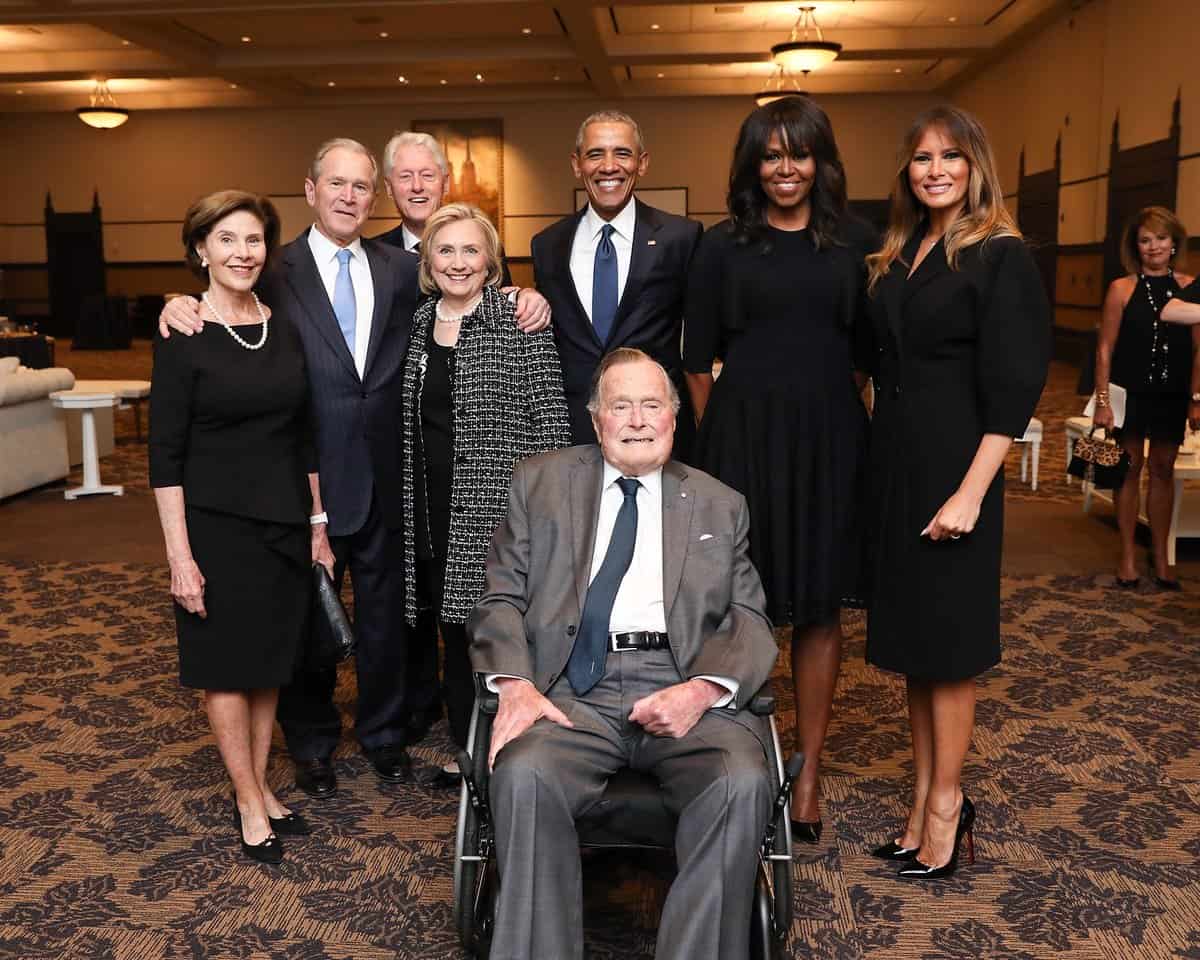 ICONIC. Barbara Bush funeral photo features four presidents, four first ladies, and everyone's happy because…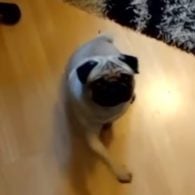 HATE CRIME CONVICTION. UK man fined £800 for filming pug giving Nazi salute. 'Mark Meechan, 30, recorded his partner's pug responding to statements such as "gas the Jews" and "sieg heil" by raising its paw before posting the footage on YouTube in April 2016. He was found guilty of posting material that was "grossly offensive" and "antisemitic and racist in nature" in breach of the Communications Act, in an offence aggravated by religious prejudice, following a trial at Airdrie sheriff court.'
HE'S HERE! The newest royal baby.…
NYC. Man wearing MAGA hat shoves Hispanic man onto subway tracks.
JOHN BOLTON. National Security Adviser chaired nonprofit that promoted false and misleading anti-Muslim news amplified by Russian troll factory. "The group's authors also appeared on Russian media, including Sputnik and RT News, criticizing mainstream European leaders like French President Emmanuel Macron."
DICK LEITSCH. Pioneering gay activist talks to The New Yorker: "Because I'm dying, everybody thinks I'm interesting," he said the other day, in his Upper West Side apartment. "Had I known how much fun this would be, I'd have done it a lot sooner."
ANDREA BARONE. A gay referee tries to find his place in hockey.
COLORADO. Lawmakers introduce bill to punish striking teachers with prison time.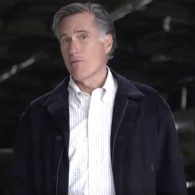 UTAH. Mitt Romney forced into primary: "After 11 hours of political elbowing and shoving at the Utah Republican Convention — held appropriately at a hockey arena — delegates forced Mitt Romney into a primary election against state Rep. Mike Kennedy in the U.S. Senate race. In fact, Kennedy — a doctor and lawyer — finished in first place at the convention with 51 percent of the vote to Romney's 49 percent. The former GOP presidential nominee fell far short of the 60 percent needed to clinch the nomination outright."
"PERFECT STORM" Crystal meth, gay men, and sex….
OH BABY. Tom Daley and Dustin Lance Black had a baby shower in London…
MACRON. French President arrives for state visit: 'The three-day visit is likely to feature more displays of public affection between two leaders who talk on the phone constantly and closely coordinated recent airstrikes against Syria. Despite the U.S president's enormous unpopularity in his country, Macron virtually never criticizes Trump in in public and calls him a "friend." Trump in turn reportedly even scribbled a love note to the 40-year-old French president last July.
KEVIN SMITH. The filmmaker is speaking out for the first time since his heart attack. He has since lost 32 pounds.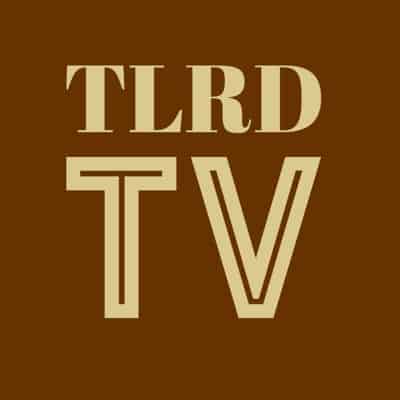 TERRIFYING REPAIR JOB OF THE DAY. A window broke during heavy turbulence on an Air India flight.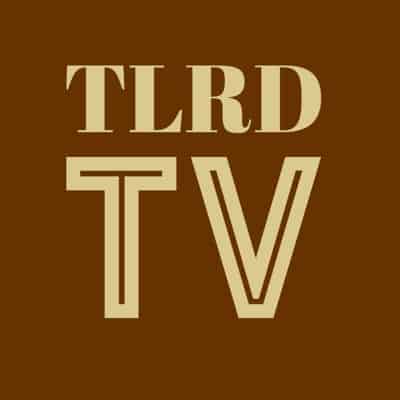 BETTER MOUSETRAP OF THE DAY. Peanut oil.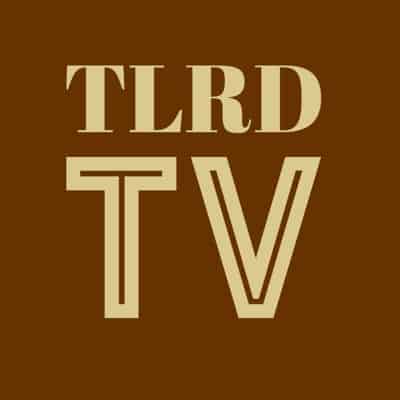 ORIGINAL RECORDING OF THE DAY. Prince "Nothing Compares 2U". "The following is previously unseen rehearsal footage of Prince & The Revolution from the summer of 1984."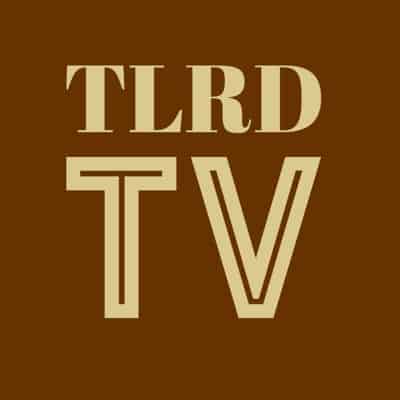 MONDAY MEN. Julian Horne, Deon, Dan Osahon.
https://www.instagram.com/p/Bh2xVkhgcbR/?taken-by=julhorne