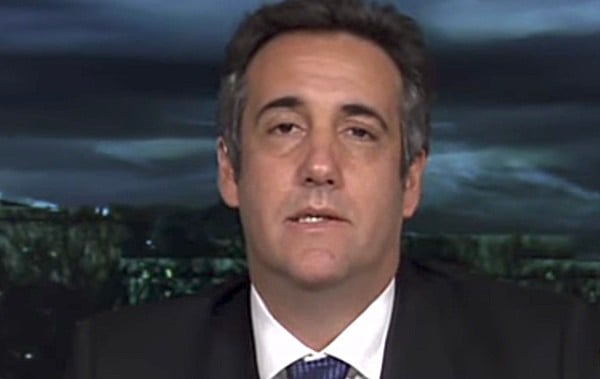 Trump appointee Rod Rosenstein personally signed off on the FBI's raid of Trump attorney Michael Cohen's office and home, the NYT reports:
Searching a lawyer's files is among the most sensitive moves federal prosecutors can make as they pursue a criminal investigation. Mr. Rosenstein's personal involvement in the decision signals that the evidence seen by law enforcement officials was significant enough to persuade the Justice Department's second-in-command that such an aggressive move was necessary…
…The involvement of Mr. Rosenstein and top prosecutors in New York in the raid of Mr. Cohen's office makes it harder for Mr. Trump to argue that his legal problems are the result of a witch hunt led by Mr. Mueller. In addition to Mr. Rosenstein, all of the top law enforcement officials involved in the raid are Republicans: Mr. Mueller, Christopher A. Wray, the F.B.I. Director, and Geoffrey Berman, the interim United States attorney in New York.
Trump lashed out on Twitter Tuesday morning following the raid. The FBI seized records related to payments made to porn star Stormy Daniels. Also seized in the raid was information related to former Playmate Karen McDougal, tax and business records, as well as emails. according to The New York Times.
ABC News reported today that Geoffrey Berman, the U.S. Attorney for the Southern District of New York,  another Trump appointee, recused himself from the Cohen investigation.