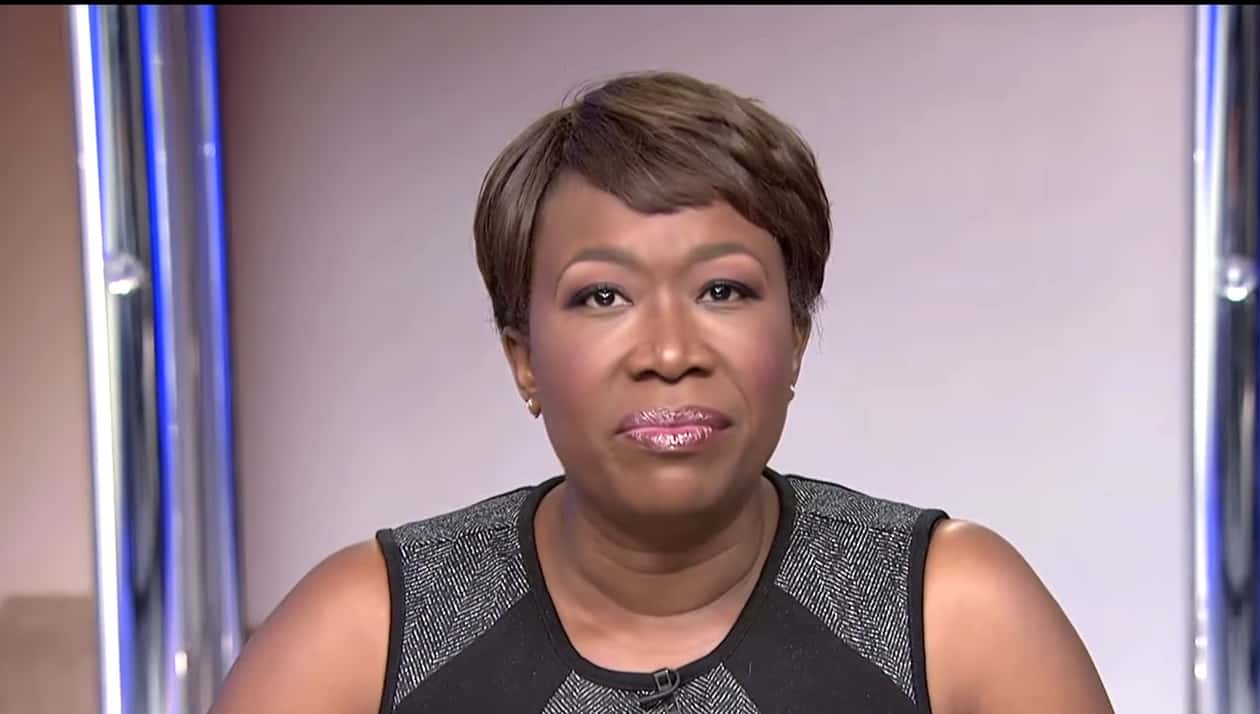 PFLAG National rescinded its "Straight for Equality" award to MSNBC political analyst Joy Reid after new allegations of homophobic blog posts surfaced this week. Reid claims that her blog was hacked. The new posts were allegedly discovered on the Wayback Machine, a project of the Internet Archive and posted to social media last week by the same Twitter user who published posts by Reid last year.
Said PFLAG in a statement: "When we extended our invitation to Ms. Reid to honor her at our 45th anniversary celebration, we did so knowing about the blog posts from the late 2000s regarding Charlie Crist. We appreciated how she stepped up, took ownership, apologized for them, and did better—this is the behavior and approach we ask of any ally. However, in light of new information, and the ongoing investigation of that information, we must at this time rescind our award to Ms. Reid."
Reid says the newly-surfaced blog posts are fabricated and are the result of hacking, in a statement to Mediaite.
"In December I learned that an unknown, external party accessed and manipulated material from my now-defunct blog, The Reid Report, to include offensive and hateful references that are fabricated and run counter to my personal beliefs and ideology.
I began working with a cyber-security expert who first identified the unauthorized activity, and we notified federal law enforcement officials of the breach. The manipulated material seems to be part of an effort to taint my character with false information by distorting a blog that ended a decade ago.
Now that the site has been compromised I can state unequivocally that it does not represent the original entries. I hope that whoever corrupted the site recognizes the pain they have caused, not just to me, but to my family and communities that I care deeply about: LGBTQ, immigrants, people of color and other marginalized groups."
The latest group of alleged blog posts includes a great deal of material that might embarrass a prominent liberal figure like Ms. Reid, including expressions of disgust at the thought of homosexuality, opposition to gay marriage, claims that gay men prey on "impressionable teens" and criticism of political correctness.
"Most straight people cringe at the sight of two men kissing," one post said. It concluded: "The nature of political correctness is that gay people are allowed to say straight sex is gross but the reverse is considered to be patently homophobic."
One of the posts also criticizes Rachel Maddow, who is now the most-watched host on MSNBC, as being "at the left-most end of the political spectrum" when it comes to gay rights. (Ms. Reid hosts a weekend morning show on MSNBC, but at the time she kept her blog active neither she nor Ms. Maddow had shows on the network.)
A cybersecurity consultant working for MSNBC told the NYT that the network had evidence the posts had never appeared on Reid's blog and are doctored screenshots.
He said her blog was "breached" in December and that "fraudulent entries" were posted "with suspicious formatting and time stamps," including "text and visual styling" that was not consistent with the rest of the blog.
Reid's lawyer sent letters to Google in December concerning the alleged hacking that had not been returned, according to the paper.
Writes Glenn Greenwald at The Intercept:
Only one of two things can be true here, and they are both rather consequential: Either (a) hackers found a way to effectively alter the digital archives of the Wayback Machine in order to smear the name of a major TV news personality by attributing fabricated content to her, or (b) this major TV news personality is lying — not 10 years ago, but today — in order to falsely deny authorship of her own journalism.
The Internet Archive released a statement yesterday, which read, in part:
This past December, Reid's lawyers contacted us, asking to have archives of the blog (blog.reidreport.com) taken down, stating that "fraudulent" posts were "inserted into legitimate content" in our archives of the blog. Her attorneys stated that they didn't know if the alleged insertion happened on the original site or with our archives (the point at which the manipulation is to have occurred, according to Reid, is still unclear to us).
When we reviewed the archives, we found nothing to indicate tampering or hacking of the Wayback Machine versions. At least some of the examples of allegedly fraudulent posts provided to us had been archived at different dates and by different entities.
We let Reid's lawyers know that the information provided was not sufficient for us to verify claims of manipulation. Consequently, and due to Reid's being a journalist (a very high-profile one, at that) and the journalistic nature of the blog archives, we declined to take down the archives. We were clear that we would welcome and consider any further information that they could provide us to support their claims.