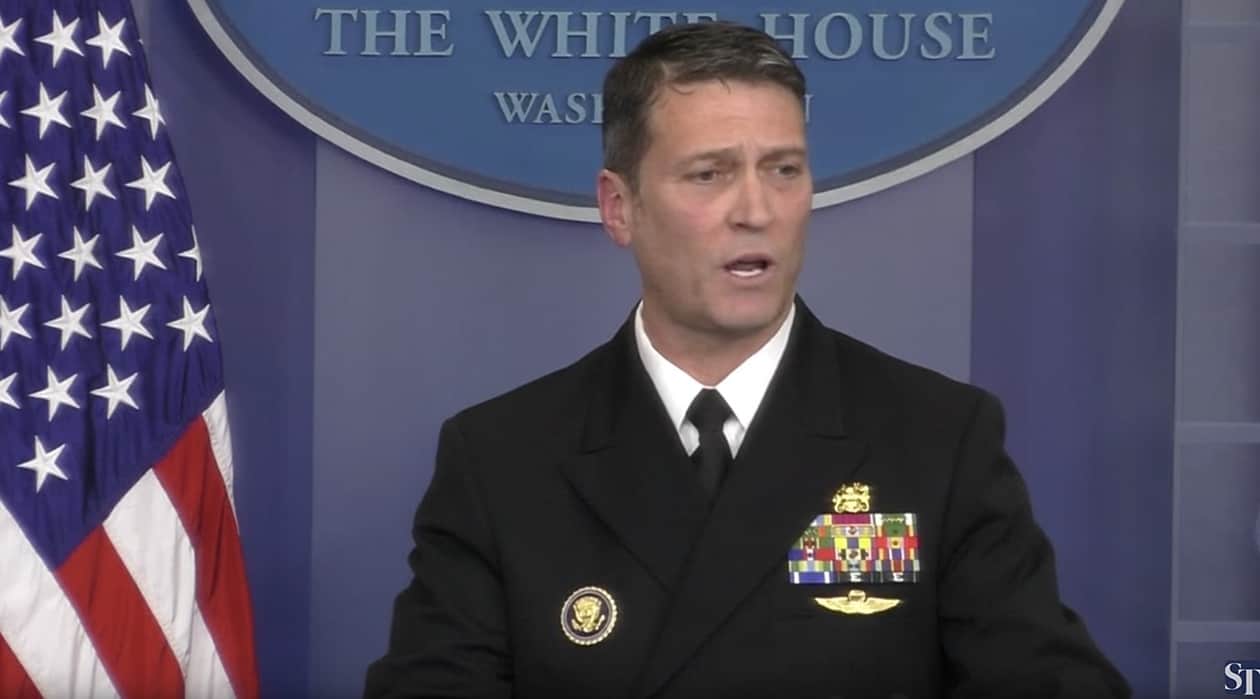 White House physician Rear Adm. Ronny Jackson, Trump's pick to lead the Department of Veterans Affairs, drunkenly banged on the hotel door of a female employee during an overseas trip with President Obama in 2015, CNN reports:
The incident became so noisy, one source familiar with the allegation told CNN, that the Secret Service stopped him out of concern that he would wake then-President Barack Obama.
Two sources who previously worked in the White House Medical Unit described the same incident, with one former staffer telling CNN that it was "definitely inappropriate, in the middle of the night," and that it made the woman uncomfortable.
At the time, the incident was reported up the chain of command, and it is one of multiple drunken episodes involving Jackson on overseas trips, according to a source familiar.
Jackson's confirmation hearing was postponed this week when allegations of excessive drinking on the job, and improper dispensing of medications emerged.