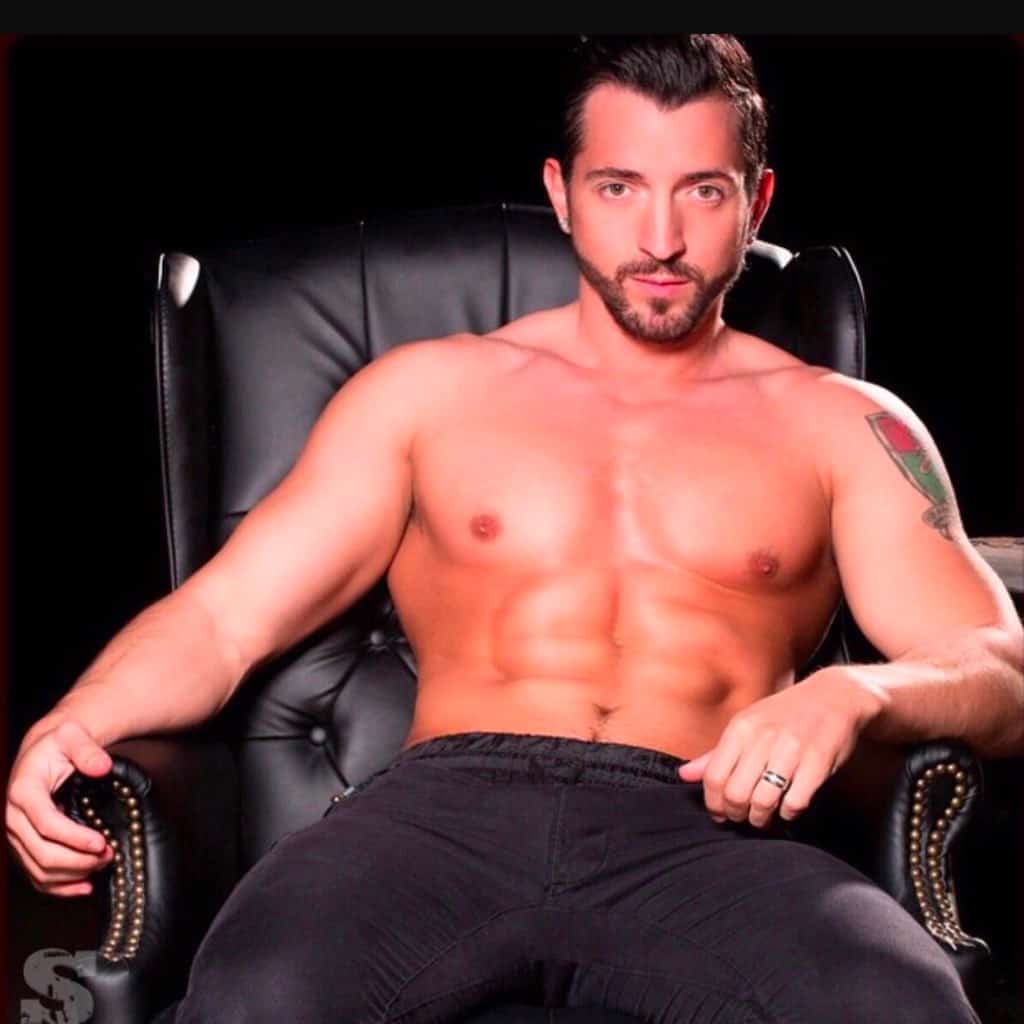 Gay adult film performer Jimmy Durano is in the intensive care unit following complications from brain surgery, according to a friend who made a plea for funds on a GoFundMe account set up for the Men.com star.
"With the multiple surgeries we hope he will be able to work in the future, but for now, he will be laid up for a very long time and the future is unknown," wrote Larry Mendelson. "It is expected he will be in recovery for at least an additional 6 months to a year after he is released from the hospital following this second surgery, and will require at least one more surgery and recovery period after that when they replace his skull."
More from the GFM:
Jimmy recently had a very serious accident that required brain surgery. This surgery was followed by over two weeks in the hospital for recovery, mostly in the Intensive Care Unit (ICU). The doctors were forced to remove part of his skull during his surgery and, due to swelling in his head, they cannot immediately replace part of the skull. To keep safe he must now wear a helmet just to leave the house. Only when the swelling goes down can they replace the skull. This will require an additional surgery and recovery period.
After the first surgery and hospital recovery period, he was released to go home but was still in pain. He was doing better, but after being home a while, things got worse. He was in great pain and had further had complications so he was taken back to the emergency room. After further testing it was determined that he had a serious infection. This required a Picc line be inserted to cure the infection.
"A PICC line is a thin, soft, long catheter (tube) that is inserted into a vein in a arm, leg or neck. The tip of the catheter is positioned in a large vein that carries blood into the heart. The PICC line is used for long-term intravenous (IV) antibiotics, nutrition or medications, and for blood draws."
The insertion of the PICC line required a second surgery and Jimmy is once again in great pain and in the in the ICU. When he is released there will be another very long recovery period. Unfortunately, not all of this is covered by insurance.
Durano, who is married to fellow adult performer Christian Owen, has featured in 15 films at Men.com.