Parents and students from Prairie View Grade School in Burlington, Illinois, on the outskirts of the Chicago area, rallied (above) for gay music teacher Nathan Etter on Monday night ahead of a school board meeting regarding a months-long controversy.
The controversy? Etter's husband had sent him flowers on Valentine's Day.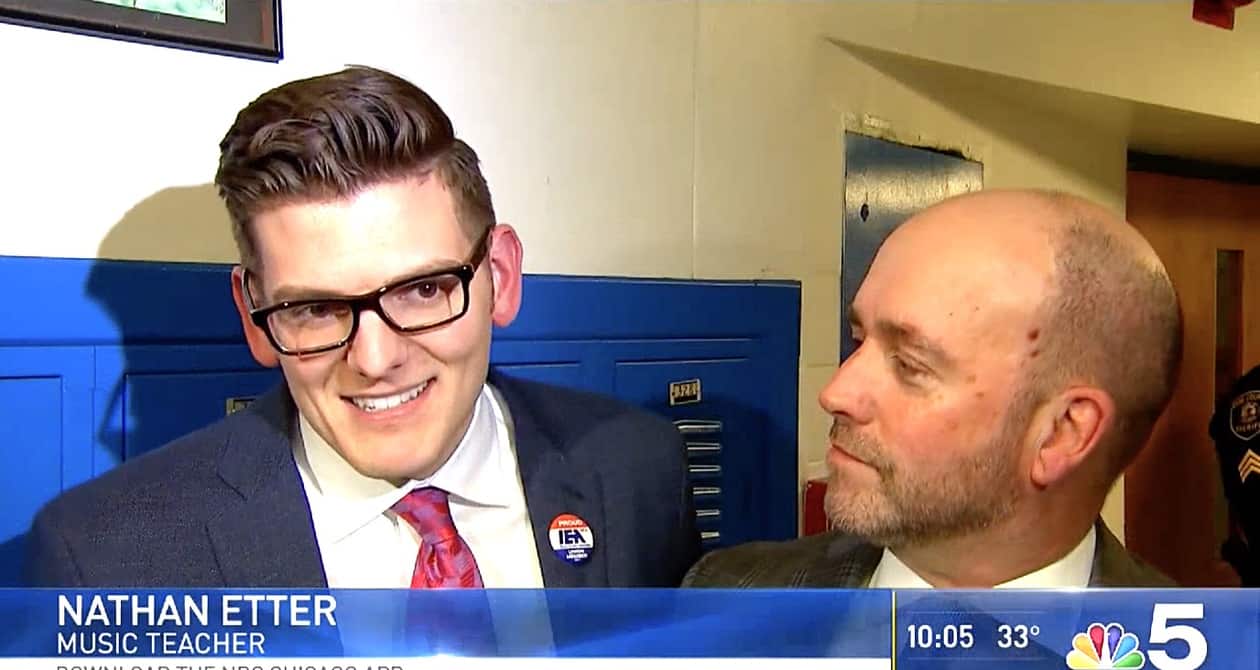 Some of Etter's students had asked him about the flowers, so he explained to them where they came from. When a few of the students reacted negatively using words like "eww" and "gross," Etter decided to use it as a "teachable moment," the Chicago Tribune reports:
Etter, 30, who has been married to Philip Etter since August, said he used the interaction as a "teachable moment," making very brief comments about respect and tolerance and explaining how some families have two moms or two dads.
According to administrators in Kane County-based Central Unit School District 301, the parent of one student contacted the district with "serious concerns" about Etter's comments, prompting the principal to meet with the teacher to learn more about what had occurred.
Etter was reportedly scolded and told by the principal to "stick to the curriculum" according to the teachers union. Etter would like an apology, and much of the school agrees.
More than 100 students and parents turned out to rally for Etter before a board meeting at which he got a standing ovation.
"This would never have happened if Nathan had been sent flowers from his wife," Etter's husband told NBC5.