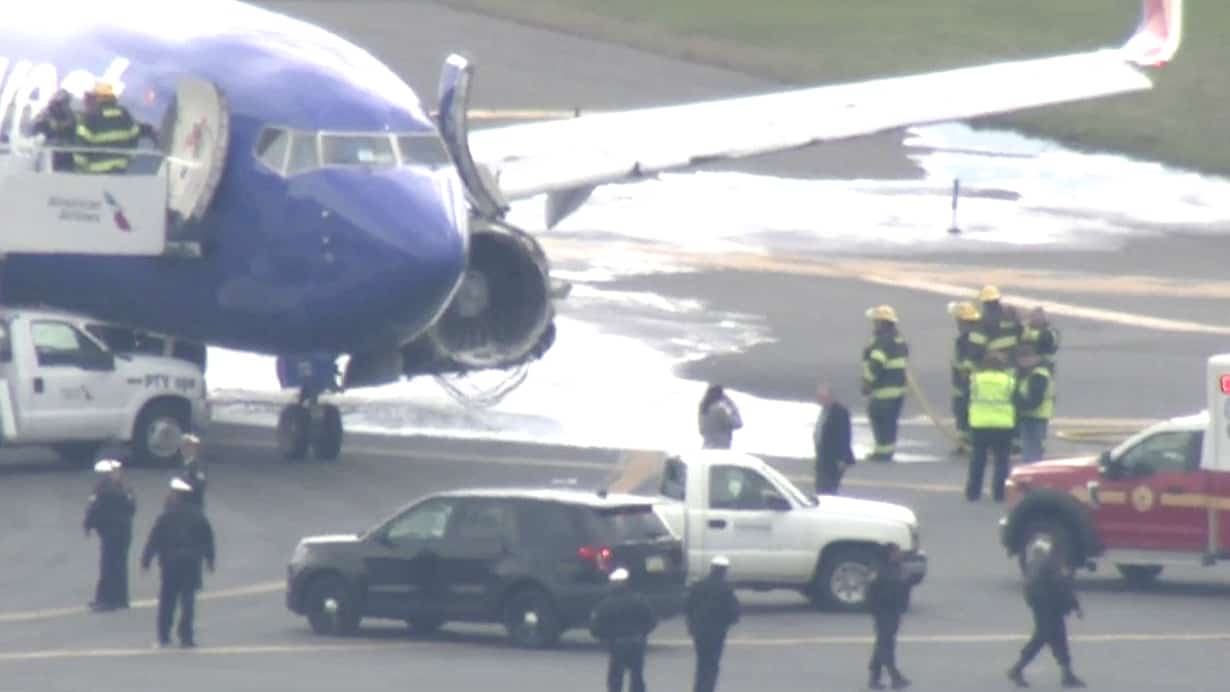 SOUTHWEST AIRLINES. Flight from LGA to Dallas makes emergency landing in Philadelphia after left engine comes apart, shrapnel injuring a person on board.
PHILIP BAILEY. Earth, Wind & Fire singer had something to say about Taylor Swift's version of their song.
AN ATTACK ON THE RULE OF LAW. James Comey on Trump's pardon of Scooter Libby. "There's a reason George W. Bush, for whom Scooter Libby worked, refused to pardon him after looking at all the facts in the case."
Comey days that Trump's Scooter Libby pardon was "an attack on the rule of law." "There's no reason that's consistent with justice to pardon him." (via ABC) pic.twitter.com/GLeqpgQ7Z8

— Kyle Griffin (@kylegriffin1) April 17, 2018
ANOTHER GOP RESIGNATION. Rep. Charlie Dent (R-PA) says he will resign in the coming weeks: "It is my intention to continue to aggressively advocate for responsible governance and pragmatic solutions in the coming years."
After discussions with my family & careful reflection, I have decided to leave Congress in the coming weeks. Serving the people of #PA15 has been a tremendous responsibility & the privilege of a lifetime. pic.twitter.com/p8mik6s8ix

— Charlie Dent (@RepCharlieDent) April 17, 2018
THE MOOCH. Anthony Scaramucci setting up young women with sugar daddies: 'Anthony Scaramucci's Midtown restaurant, Hunt & Fish Club, is the venue for Thursday's "Sugar Social," where 25 "invited gentlemen" will meet for cocktails and dinner with 35 "stunning women."
THE CHER SHOW. Full casting for the Broadway musical has been revealed.
RUSSIA PROBE. The collusion continues to be right out in the open: "One day after U.S. Ambassador to the United Nations Nikki Haley announced on CBS' Face the Nation that Treasury Secretary Steven Mnuchin would be imposing new sanctions on Russian companies behind the latest presumed chemical attack in Syria, Trump rolled them back."
KENDRICK LAMAR. Geraldo praises himself for Lamar's Pulitzer Prize after his idiotic quote was used in a rap: 'Those comments from Rivera were: "This is why I say that hip-hop has done more damage to young African-Americans than racism in recent years."'
Congratulations @kendricklamar a extraordinary talent on winning the #Pulitzer. Proud to have played a small, indirect role in inspiring such extraordinary creativity.

— Geraldo Rivera (@GeraldoRivera) April 17, 2018
MICHAEL CUNNINGHAM.  How the early '80s changed gay writing forever…
NEW TUNE OF THE DAY. Janelle Monae "I Like That".
TOO BIG FOR TUESDAY. Jeremy Fontanet Cullens