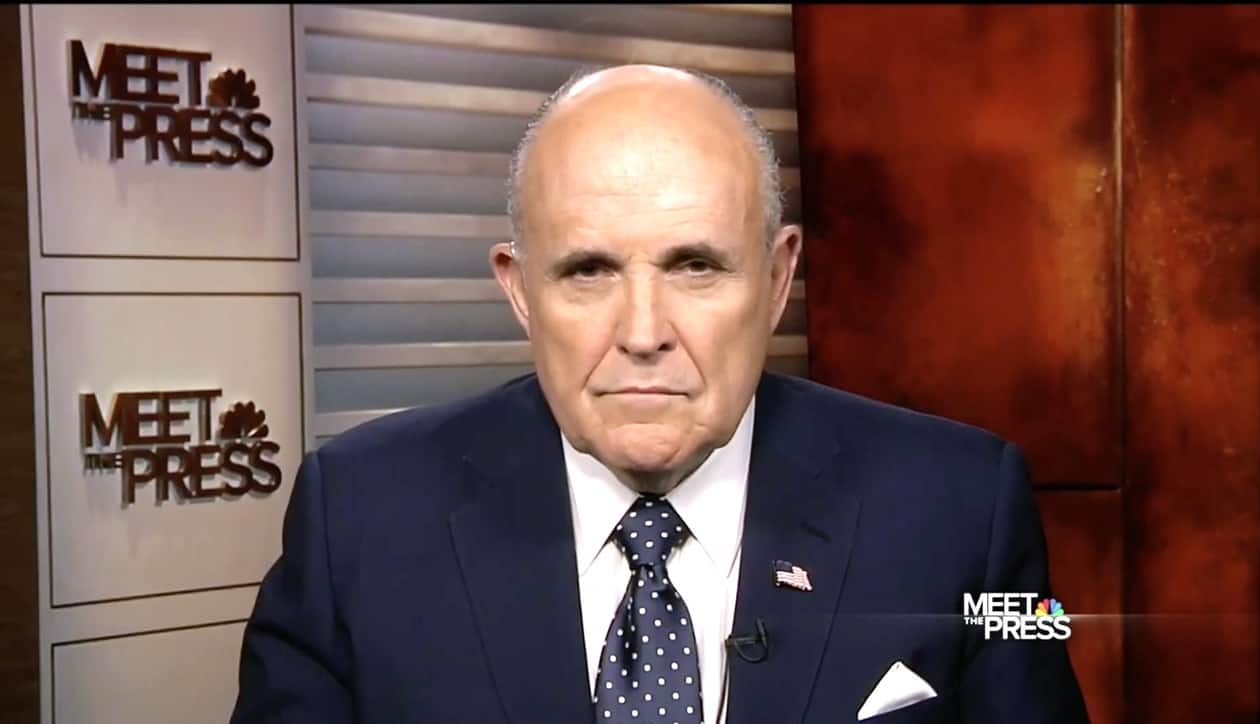 YOU'RE HIRED. Trump hires Rudy Giuliani amid legal turmoil: "The entry of Giuliani, an experienced attorney with a combative reputation, immediately raises questions about how Trump will engage with Mueller and the leadership at Justice. Some Trump advisers are concerned that the president could use his ­executive authority to close or diminish the special counsel probe, which has spawned a parallel investigation in New York targeting his personal attorney."
ROBBIE TURNER. RuPaul's Drag Race alum lied about getting in a fatal accident while riding in an Uber.
DOJ. Paul Manafort suspected of being "back channel" to Russia: 'Special Counsel Robert Mueller's interest in former Trump campaign chairman Paul Manafort stemmed in part from his suspected role as a "back channel" between the campaign and Russians intent on meddling in the election, a Justice Department lawyer told a judge.'
SPIT-ROASTED? Trump "hasn't cooled off on" Rod Rosenstein.
FBI. Andrew McCabe to sue Trump administration for defamation, wrongful termination.
MICHAEL AVENATTI. Trump won't serve out his term. "There's no question that Michael Cohen knows where many, many bodies are buried. They're going to turn him, and when they turn him, the president is going to be in a very, very bad place. And I'm going to make a prediction now. I do not think the president will serve out his term."
"3 weeks ago I said (Cohen) would flip I was the first one to call it.. Now people close to the president are telling him the same … I'm going to make a prediction now: I do not think the President will serve out his term" – @MichaelAvenatti tells @NicolleDWallace pic.twitter.com/Mw3Pdlhudt

— Deadline White House (@DeadlineWH) April 19, 2018
WON'T ATTEND. Trump isn't going to Barbara Bush's funeral "out of respect." "First Lady Melania Trump will attend the memorial service for Barbara Bush this Saturday on behalf of the First Family," a spokesperson confirmed Friday. "To avoid disruptions due to added security, and out of respect for the Bush Family and friends attending the service, President Trump will not attend."
ALAN CUMMING. Instinct, the Broadway musical.
CALIFORNIA. California Assembly votes to add "conversion therapy" to list of state's banned business practices: '"It is harmful and it is unnecessary," Assemblyman Evan Low (D-Campbell), the bill's author and one of the Legislature's most vocal LGBTQ members, said of the practice. Low, who told Assembly members that he explored conversion therapy as a teenager and suffered depression over his sexual orientation, insisted that the bill would be limited to efforts that involve the exchange of money. "There's nothing wrong with me," he said in an emotional speech on the Assembly floor. "There's nothing that needs to be changed."'
CONGRATS. Former Miss America Deidre Downs marries girlfriend.
FIRST LOOK. Michael Myers in the new Halloween.
In 6 months, Michael Myers returns. #HalloweenMovie pic.twitter.com/6CvvBvihdx

— Blumhouse (@blumhouse) April 19, 2018
DANGER IN THE KITCHEN. Cabinets can release PCBs, according to new study. "In an analysis published this week in the journal Environmental Science & Technology, University of Iowa researchers tested 16 homes and found that three types of PCBs (there are more than 200 in existence) were elevated in some of the homes. After testing stoves, floors, walls, and cabinets, they determined that kitchen cabinets in homes built or remodeled in the last five years were a problem, but not those in older homes."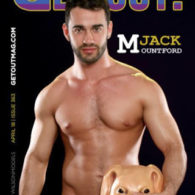 ON THE RAG. This week on the cover of the gay magazines.
AFRICA. The King of Swaziland has changed the name of the country to eSwatini. 'He announced the change to eSwatini, meaning "land of the Swazis", in the local Swati language at Golden Jubilee celebrations of the 50th anniversary of Swazi independence and of his 50th birthday.'
INVASION OF THE DAY. Tumbleweeds are attacking Victorville, California.
https://www.youtube.com/watch?v=toL83V6qMpY
MEAN GIRLS SURPRISE OF THE DAY. Tina Fey surprises fans.
SNACK ATTACK OF THE DAY. Adult film star Johnny Sins eats treats from Turkey. "On April 15, Sins posted a vlog on his personal YouTube channel SinsTV. It instantly went viral. At the time of this post, his video received over 1.9 million views, 76,000 likes, and over 33,000 comments. His vlog even became the top trending video in Turkey."
TRAILER OF THE DAY. Michael C. Hall in Safe.
FRIDAY FLASH. Trevor Bell.