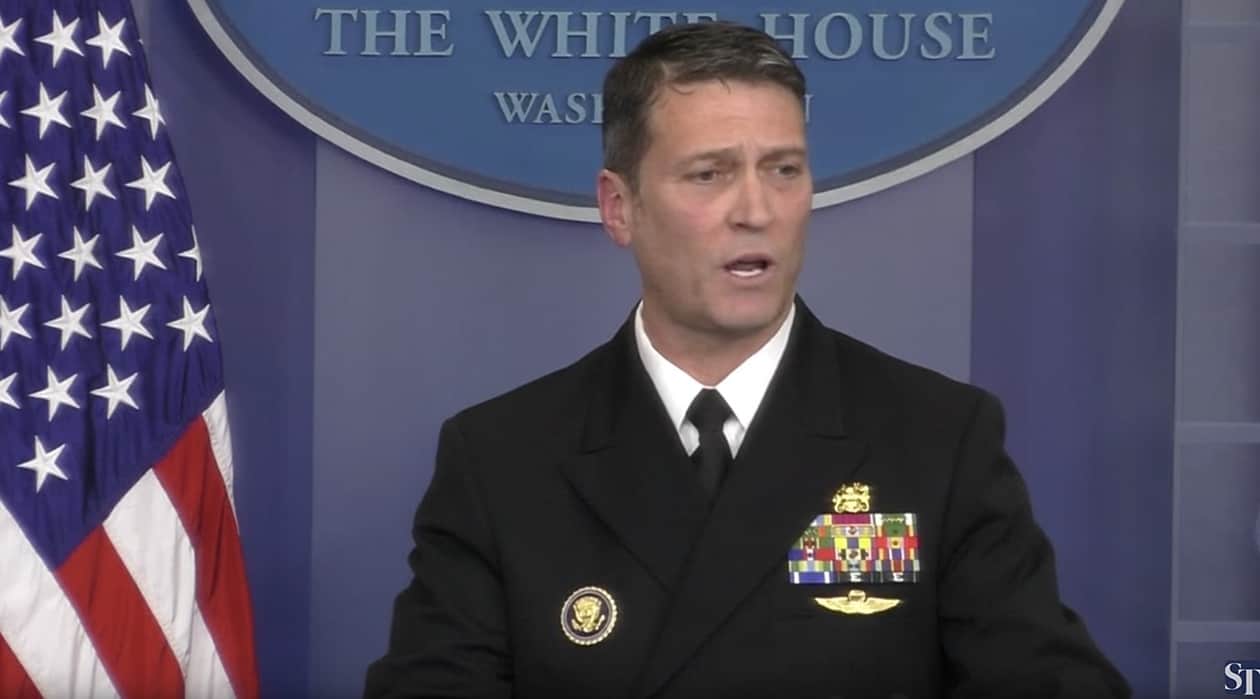 Donald Trump's pick to head the Department of Veterans Affairs, White House doctor Ronny Jackson, appears to be in trouble.
Sources familiar with the tales say Sen. Jon Tester's committee staff is reviewing multiple allegations of a "hostile work environment." The accusations include "excessive drinking on the job, improperly dispensing meds," said one of the people familiar, who was granted anonymity to speak frankly about the situation. The other people familiar with the stories also confirmed those details.
If proven true, "it'll sink his nomination," said one of the sources.
Tester's office began hearing the allegations from current and former employees in the last several days and over the weekend, said one of the people familiar with the ongoing probe.
Senators are discussing a delay for the hearing, which was scheduled for Wednesday.
UPDATE: The hearing has been postponed.
Chairman Isakson and ranking member Tester released a joint statement saying that the hearing had been postponed "in light of new information presented to the committee."
Their statement went on to say, "We take very seriously our constitutional duty to thoroughly and carefully vet each nominee sent to the Senate for confirmation. We will continue looking into these serious allegations and have requested additional information from the White House to enable the committee to conduct a full review."