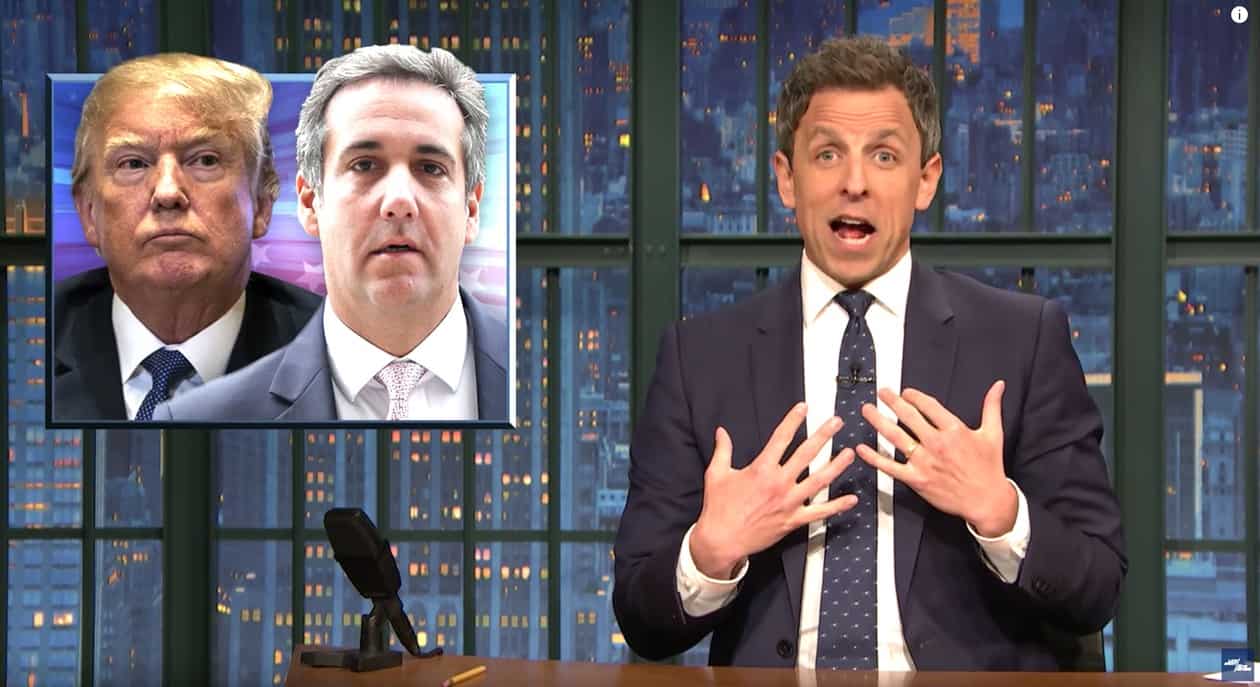 On his return to air after a weeklong break, Seth Meyers wondered who's benefiting from the Trump presidency at this point, with scandals piling up all over.
For example, there's Trump EPA chief Scott Pruitt who is under ten separate investigations for misuse of taxpayer money and possible ethics violations.
Said Meyers: "He's under 10 different investigations. Pruitt's under so many investigations (showing a punched-out card from a sandwich shop) he gets a six-inch sub free of charge."
Meyers also looked at Kellyanne Conway's tangle with CNN's Dana Bash over the weekend over the anti-Trump tweets Conway's husband has been lobbing out as of late.
Said Bash: "I don't remember the last time we saw somebody working for the president in a high profile position when their spouse is saying critical things about them."
Replied an obviously pissed-off Conway: "There are other family members of people who work at the White House who certainly don't support the president privately and publicly."
Quipped Meyers: "First of all (flashing photo of Melania), we know. Second of all, think about how dumb that argument is. 'So what if my husband hates Trump. Lots of people do!'"
"Statistically speaking, anyone who gets too close to Trump has a good chance of being raided by the FBI," Meyers continued, diving into the speculation surrounding whether Trump lawyer Michael Cohen will flip on the president.
"Think about how crazy this is," gasped Meyers. "Michael Cohen isn't saying Trump is innocent. He's saying, 'I would never rat him out.' It's just taken for granted that Trump did something illegal."
Meyers then looked at Trump's unhinged tweetstorm over the weekend, in which he insisted Cohen wouldn't flip, but added that if Cohen did flip, he'd be lying.
Said Meyers: "Of course Trump assumes that most people lie to get out of trouble because he's always lying to get out of trouble. If the feds put pressure on him, there's a good chance he'll flip on himself."
Watch:
https://www.youtube.com/watch?v=LtvYXsuI0eU