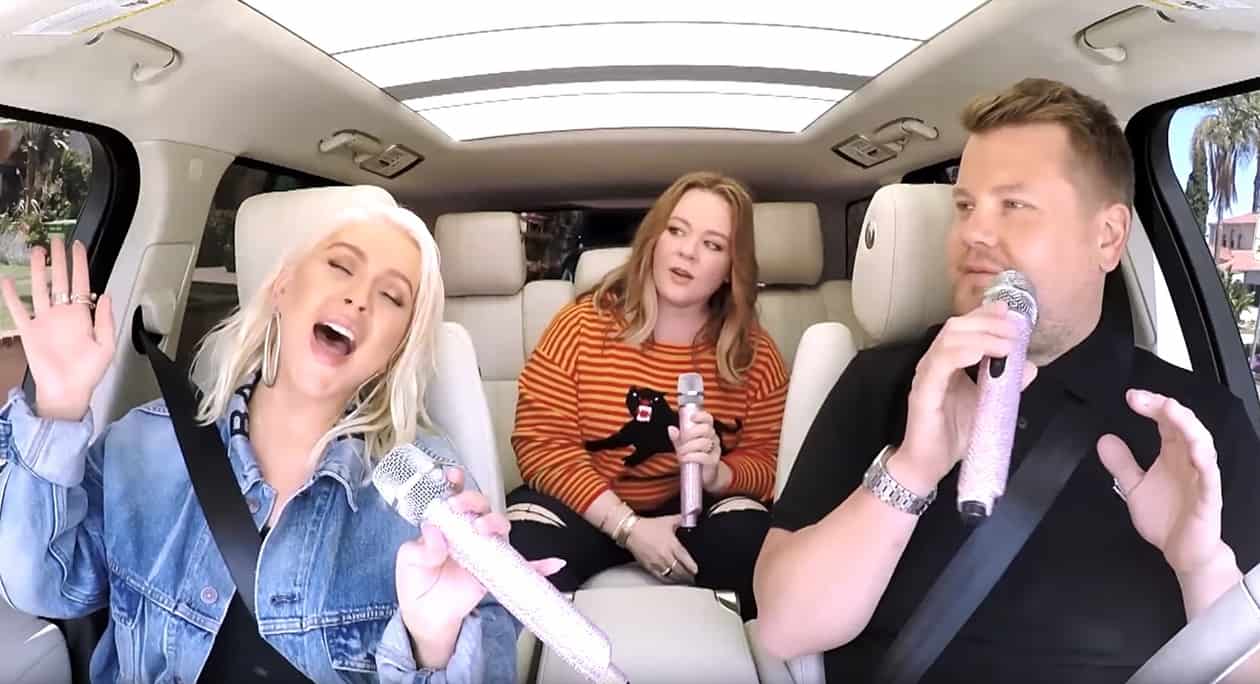 Christina Aguilera joined James Corden for a new episode of Carpool Karaoke and tries to educate James on her signature growl in "Fighter" ("That's an angsty thing, you've got to get your fighter on"), her time in Mickey Mouse Club with Ryan Gosling ("I think there were crushes but I wasn't on the train") and Justin Timberlake ("he had swag").
Said Aguilera: "Um, I think, well there was like a—me and Britney were, you know, like… well, you know, there was like a thing back then," she said. "Oh my god, you're going in! It was a good time… I know Ryan actually, pretty much, he did have actually have a crush on Britney. I mean, I think so! I think so. I don't know…"
They're then joined by Melissa McCarthy who popped up from out of nowhere to contribute Redman's rap on "Dirrty" before Xtina pulled a few bedazzled microphones out of the glove compartment as some props for diva lessons.
Soon it was on to "Genie in a Bottle" and "Beautiful"
Watch: