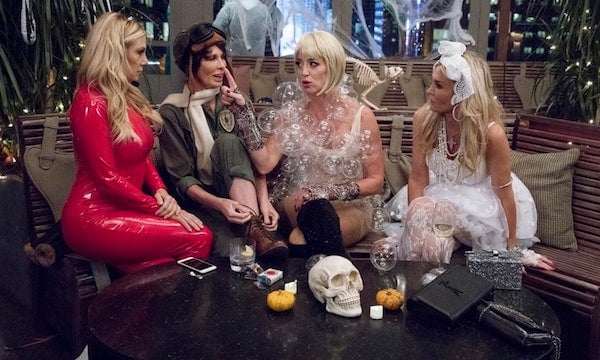 Check out our weekly guide to TV this week, and make sure you're catching the big premieres, crucial episodes and the stuff you won't admit you watch when no one's looking.
Bravo's best Real Housewives returns with season 10 of the Real Housewives of New York. This season chronicles the collapse of Countess Luann's marriage and subsequent arrest, Bobby Zarin's death and potentially the disastrous boat trip that almost had the cast going full Titanic. All the drunken drama comes roaring back Wednesday at 9 p.m. Eastern on Bravo.
Has there ever been a queen to make such an impact in such little time as Vanessa "Miss … Vanjie" Mateo? I think not. No matter who snatches this season's crown, she's a winner, baby. Watch the remaining contestants duke it out for the crown on RuPaul's Drag Race Thursday at 8 p.m. Eastern on Vh1.
Say farewell to Will, Grace, Jack, Karen and the other assorted kooks as the Will & Grace revival wraps it's first season back Thursday at 9 p.m. Eastern on NBC.
The sixth Project Runway All Stars winner is decided on Thursday's finale, 9 p.m. Eastern on Lifetime. Guest judges include Zac Posen and Catherine Zeta-Jones.
https://www.youtube.com/watch?v=LnVvVERidC0
Rosario Dawson's "JR" is forced into an awkward double date with the title character on Jane the Virgin, Friday at 9 p.m. Eastern on The CW. Will Petra have to choose one Jane over the other?
What are you watching this week on TV?