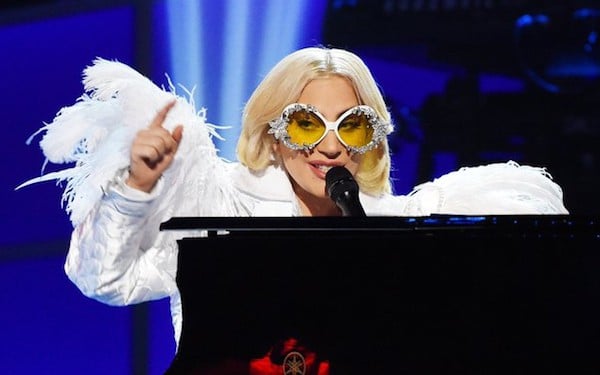 Check out our weekly guide to TV this week, and make sure you're catching the big premieres, crucial episodes and the stuff you won't admit you watch when no one's looking.
https://www.youtube.com/watch?v=9eqWXHt1DaM
All hail the queen! Sam Smith, Kesha and Miley Cyrus are among the performers honoring Elton John Tuesday at 9 p.m. Eastern on CBS. Celebrate the iconic singer and songwriter with Elton John: I'm Still Standing — A Grammy Salute.
We are only one episode into the tenth season of Real Housewives of New York and already there were several, slurry fights between the women while dressed as Britney Spears, Barbie, Lady Gaga and Diana Ross. One episode in! They're the best. See what sort of shenanigans they get up to this week Wednesday at 9 p.m. Eastern on Bravo.
The remaining queens bring it to the ball on RuPaul's Drag Race, Thursday at 8 p.m. Eastern on VH1. There will be multiple lewks, but will there also be another big blowout between Aquaria and the Vixen? Check out Raven and Raja review last week's runway, and catch up with our recap here.
https://www.youtube.com/watch?v=IKkwjo3ePgE
Comedian Wyatt Cenac sets his sights on hot-button issues with Wyatt Cenac's Problem Areas, a new series on HBO. See him report Friday at 11:30 p.m. Eastern on HBO.
We'd watch Parker Posey in anything, and that includes the new, gritty reboot of Lost In Space on Netflix. Tune in Friday when the first season drops on Netflix.
What are you watching this week on TV?