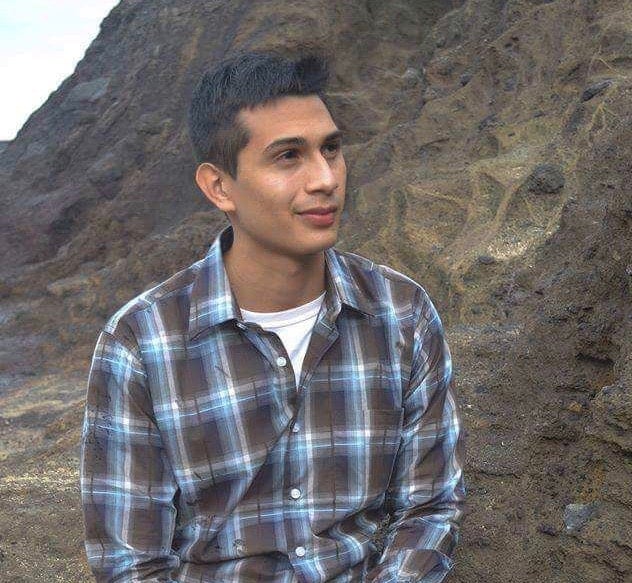 Aaron Salazar, a 22-year-old Portland State University student, is in a coma at Renown Hospital in Reno a week after he was found, brutally injured and burned with damage to his brain stem and a broken pelvis beside a set of Truckee, California train tracks.
Salazar had been traveling back to Portland on Amtrak from his home in Colorado.
His last text message, to his great grandmother, was this: "I have a layover before getting on the next train. I made a friend on the train and we're going to go get some food and explore."
That was the last anyone heard from him before he was found battered next to the tracks.
The Los Angeles Blade reports:
Salazar's cousin Austin Sailas, the spokesperson for Salazar's family, said that Salazar is in a deep coma in the ICU suffering from "injuries consistent from being kicked and beaten." Sailas added that Salazar's brain stem is damaged, he has a black eye, a broken pelvis and a series of blister-type burns from his groin area down his right leg. "His left hand had marks as if he punched somebody in self-defense," Sailas added.
Another family member, Sonja Trujillo, who saw Salazar in the ICU, said that he had severe bruising to his upper torso, as well as other contusions. His sister, Alyssa, said he had what looked like blood under his fingernails.
.."The detective keeps trying to tell us maybe he jumped," Trujillo said. "I, his family, we don't believe that. No, his injuries are consistent with a beating, in my opinion." She then added, "He was happy."
Sailas agreed with Trujillo's assessment, noting that Salazar had discussed graduation plans with him along with a family outing later on this summer.
Amtrak released a statement: "The Amtrak Police Department is conducting an ongoing investigation into this incident. At this time, there is nothing to suggest criminal intent. Anyone with information is asked to contact the Amtrak Police Department at 800-331-0008."
More at the Blade…
The family has been frustrated because although the first response to Salazar was from local officials, the investigation now falls under federal jurisdiction because the area where he was found is owned by Amtrak. Hospital officials have " told them that his injuries correspond with a beating, but they won't put it in writing because of the ongoing police investigation."
In the meantime, many questions remain.
There is some hope. Yesterday, the family reported some good news, on a GoFundMe page set up to raise money for his care:
"Hello everyone, After some time for Aaron to heal, and for the family to get the word out we are posting a new update. Aaron has been trying to open his eyes recently and we are very optimistic, we can feel his presence in his eyes. Aaron is still healing from the burns, and has been fighting a fever but even still his progress is remarkable. Unfortunately as many know we have been fighting with the AMTRAK department for Answers and at this point we are expecting a very long, and expensive process and are ready to fight. #justiceforAaron"
Watch a report from KTXL: