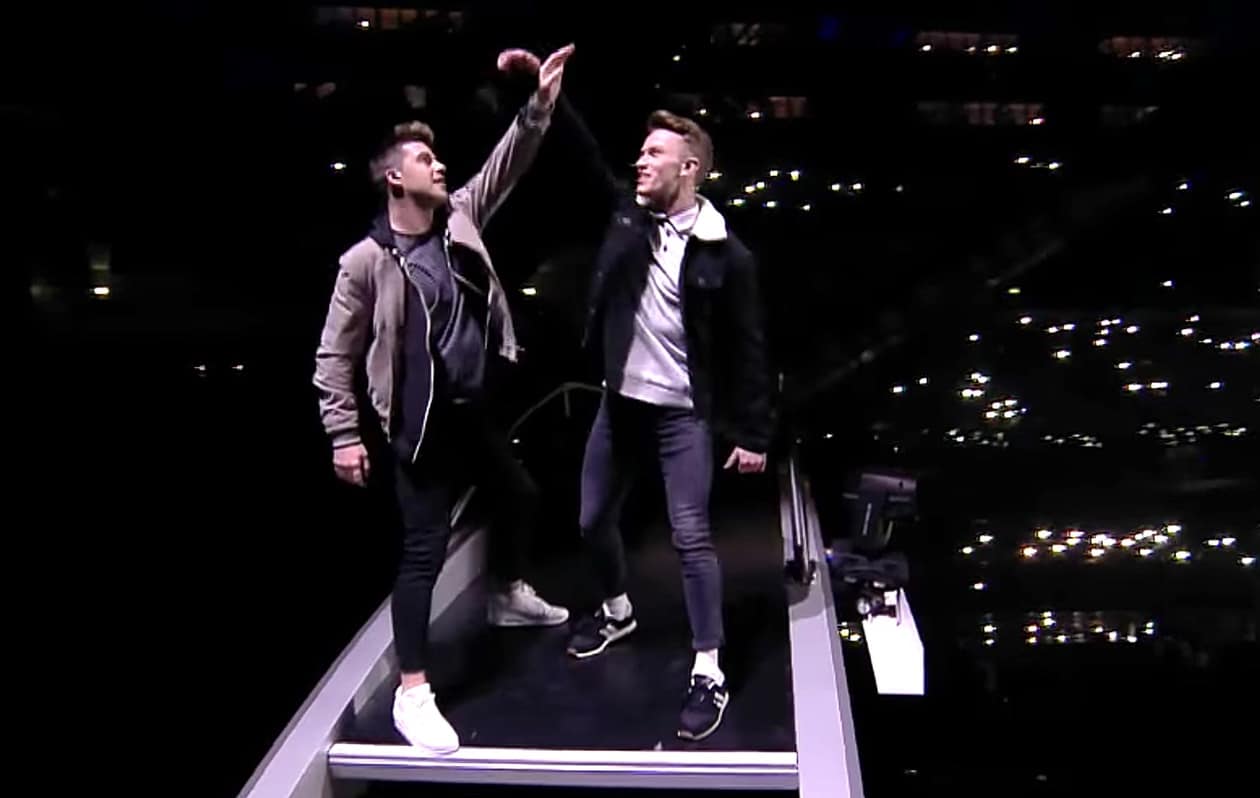 The EBU (European Broadcasting Union) has cut ties with Chinese broadcaster Mango TV after it scrubbed Ireland's Eurovision Song Contest entry because it featured a romantic gay storyline.
In a statement tonight, the EBU said: "On the 9th of May, Chinese broadcaster Mango TV broadcast the first Semi-Final of the 2018 Eurovision Song Contest live but two performances were censored.
"This is not in line with the EBU's values of universality and inclusivity and our proud tradition of celebrating diversity through music.
"It is with regret that we will therefore immediately be terminating our partnership with the broadcaster and they will not be permitted to broadcast the second Semi-Final or the Grand Final."
O'Shaughnessy welcomed the news: "I would like to welcome the decision by the EBU to do that because from the very start we have just said love is love. It doesn't matter whether it's between two guys and two girls or a guy and a girl. I think it's a really important decision by the EBU, they haven't taken this lightly, and I think it's a move in the right direction so I'm happy about it."
Watch:
"Love is Love" @Ryan_Acoustic reacts to the news that the EBU have terminated China's Mango TV from broadcasting #Eurovision. For censoring #Ireland's performance due to LGBT content. pic.twitter.com/gNlvJeFJti

— BBC Eurovision🇬🇧 (@bbceurovision) May 10, 2018
Additionally, O'Shaughnessy said the relationship in the performance was described as a "friendship" by Russia which also censored the rainbow flags.
Russia's commentators described our performance as a great 'male friendship' and China censored the rainbow flags on Tuesday night. The EBU have since revoked chinas rights to broadcast the final! Great decision by the EBU #LoveIsLove #Together #Ireland

— Ryan O'Shaughnessy (@Ryan_Acoustic) May 11, 2018