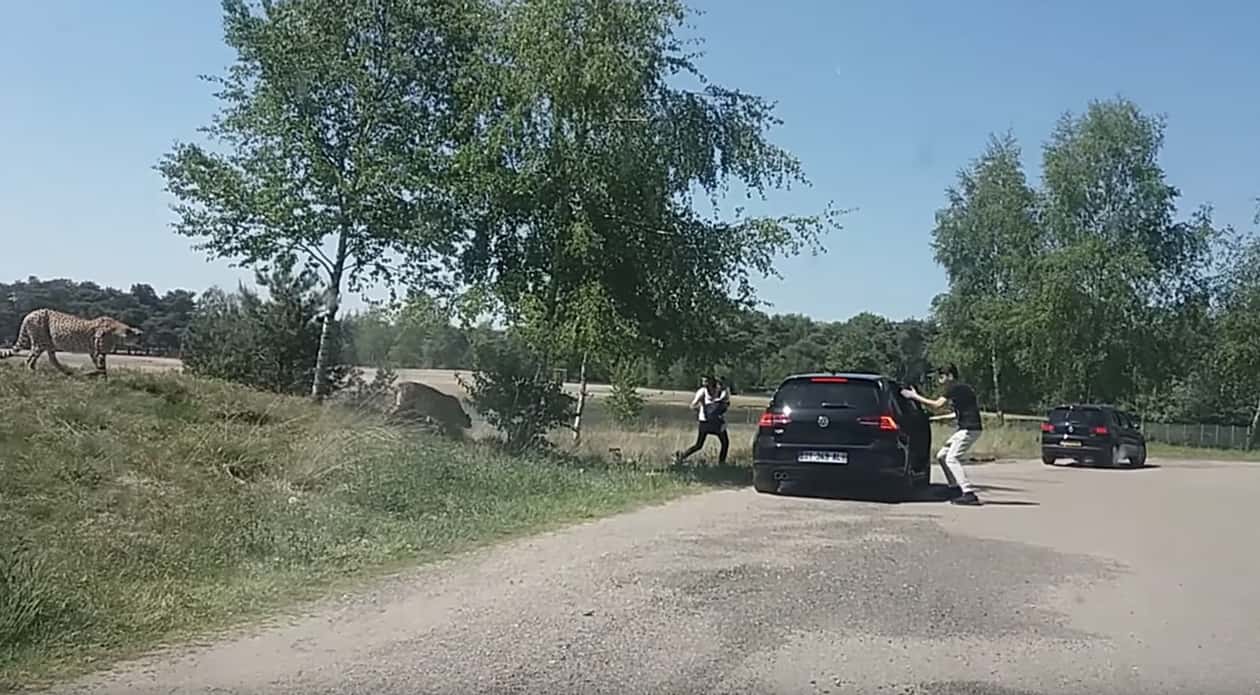 A family's narrow escape from a group of cheetahs at a safari park in The Netherlands reveals why you do not get out of your car at a safari park.
In the video which has gone viral, the family, which escaped being nominees for the Darwin Awards by mere seconds, gets out of their car to take photos of the cheetahs. A short time later they are seen running back to the car from a different area.
Equally repugnant are the men shooting the video, who declined to yell out their windows or warn the family and their children when they saw them getting out of the car in the first place, choosing instead to film it.
Watch: