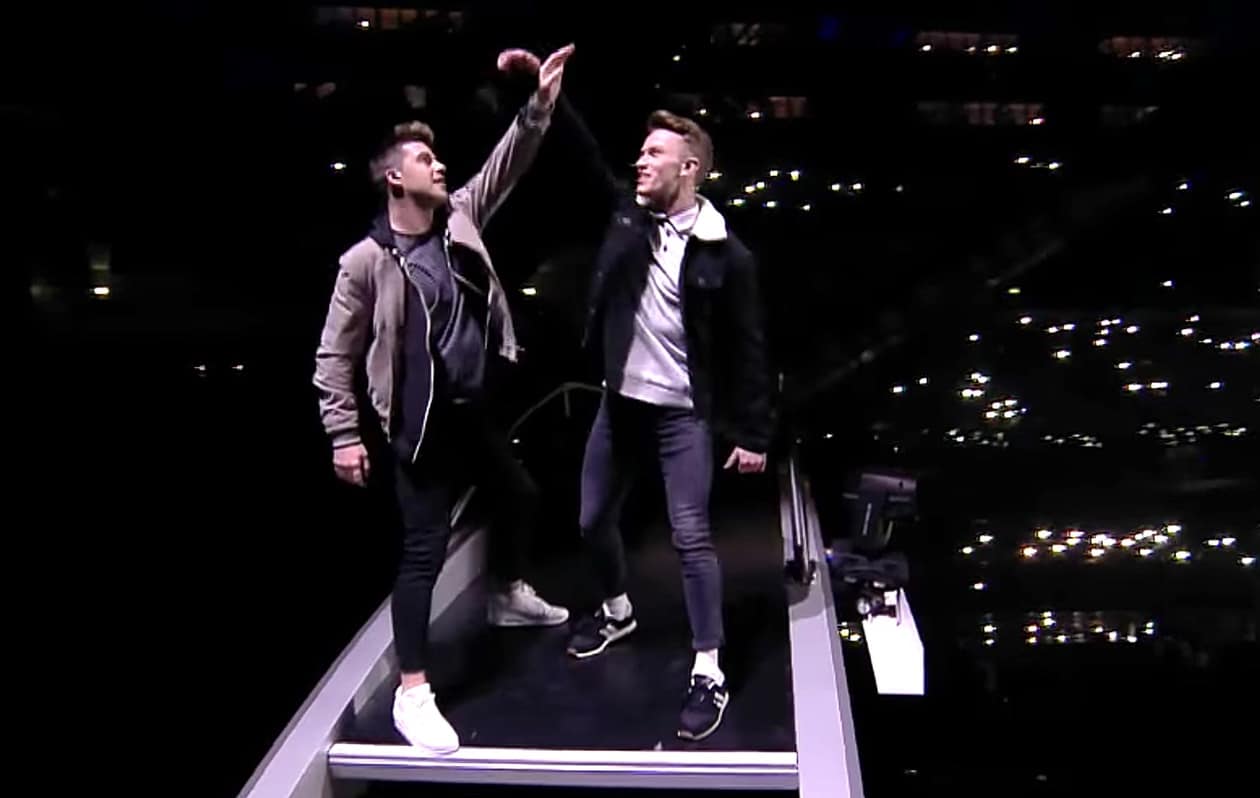 Back in March we featured Ireland's Eurovision video entry, "Together", by singer-songwriter Ryan O'Shaughnessy, which featured a gay couple dancing down the street after leaving Dublin's Temple Bar.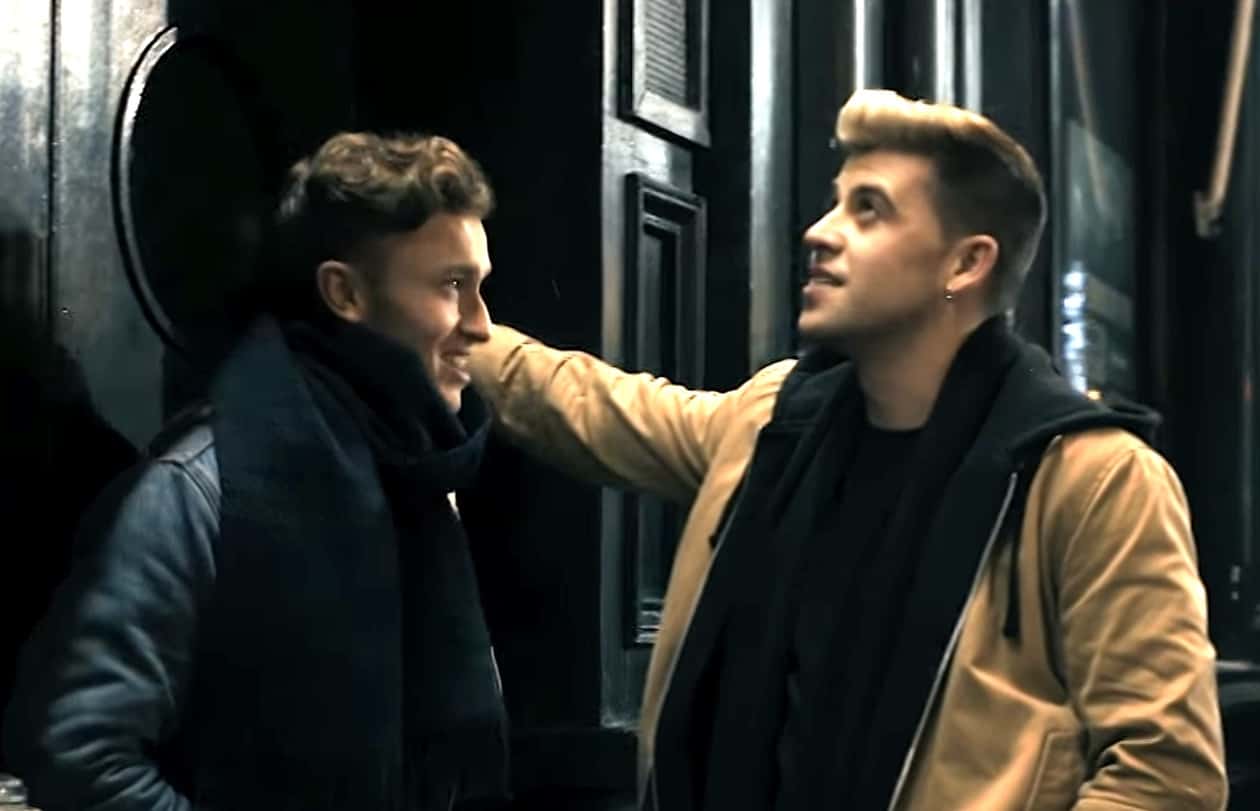 The Eurovision Song Contest is in its 63rd edition and is currently underway in Lisbon, Portugal. 43 countries are participating.
O'Shaughnessy performed "Together" in the semi-final last night, and dancers Kevin O'Dwyer and Alan McGrath recreated the dance from the video, eliciting screams from the crowd when they appeared on the set.
Ireland's entry has proceeded to the finals.
Writes The Guardian: "The great surprise of Tuesday's first semi-final was easily Ireland's Ryan O'Shaughnessy. His Together doesn't sound impressive on first listen – a cliche-stuffed love song ("I thought we'd be together 'til we die") – but in Lisbon it soared, a real tear-jerker. It was helped by great staging: a young couple dancing with each other on a park bench, and twirling around a lamp-post in the snow. Who are the couple? Two men. That might not go down well in Russia with its "gay propaganda" ban, but should everywhere else. The UK's SuRie, with Storm, is also a strong entry and would be guaranteed a top 10 placing if it wasn't such a vintage year."
Watch:
And here's the music video for the song again, in case you missed it: