LET IT GO. The Broadway version.
CAITLYN JENNER. The goods on her address to Parliament on diversity, and Trump.
KIRSTJEN NIELSEN. Homeland Security secretary almost resigned after tirade from Trump: "Kirstjen Nielsen, the homeland security secretary, told colleagues she was close to resigning after President Trump berated her on Wednesday in front of the entire cabinet for what he said was her failure to adequately secure the nation's borders, according to several current and former officials familiar with the episode. Ms. Nielsen, who is a protégée of John F. Kelly, the White House chief of staff, has drafted a resignation letter but has not submitted it, according to two of the people."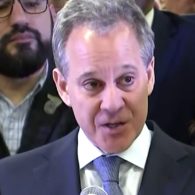 ERIC SCHNEIDERMAN. Michael Cohen and Trump were informed of sexual assault allegations against the former NY Attorney General in 2013. "Trump's potential knowledge of allegations against Schneiderman haven't previously been dislosed, although the men have publicly feuded over Trump's business practices. Schneiderman sought to sue Trump University in state court in 2012, and filed a complaint the next year in federal court, claiming the for-profit school defrauded students."
MAGGIE HABERMAN. On Trump's threat to revoke press credentials: "First of all, if cameras weren't allowed into the White House, the person who would be saddest is Donald Trump," she said, adding that "there is nothing he loves more than media attention."
REPUBLICAN CONVENTION. Nobody wants it: "Most of the cities that have turned down the RNC are Democratic cities," said Evan Siegfried, a New York-based Republican strategist. "Their leaders do not want to suffer blowback with their residents for hosting Trump and neither do they want to have local business owners angry because protestors smashed their store windows."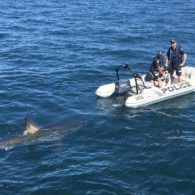 DUKE ELLINGTON. Sharks like jazz: "The study that trained sharks to associate music with food rewards learned they were not the aggressive flesh-crunching monsters of the Jaws movies. Scientists discovered intelligent, sensitive creatures who responded well to training and showed a preference for the sophisticated jazz sounds associated with stars such as Duke Ellington, Louis Armstrong and Miles Davis."
ANYWHERE. Nick Jonas has a new track with DJ Mustard.
ROBOT FUTURE OF THE DAY. Boston Dynamics' Atlas, running.
NEW TUNE OF THE DAY. Years & Years "Over Me". "This is a song about trying to stay friends with an ex. Spoiler alert – it doesn't often work. In fact, in my experience, the relationship often ends up ruined. 'If You're Over Me' is about the emotional torture that ensues – meeting up and making out, then breaking up all over again, then making out some more." – Olly Alexander
https://www.youtube.com/watch?v=psn18d-4hBI
FRIDAY FLASH. Franco Noriega.