A gay couple was stabbed multiple times after a man saw them holding hands in Denver, Colorado. The police is investigating it as a possible hate crime.
Chris Huizar and Gabriel Roman (above) told News9 the attack happened as they were walking home from the Church nightclub.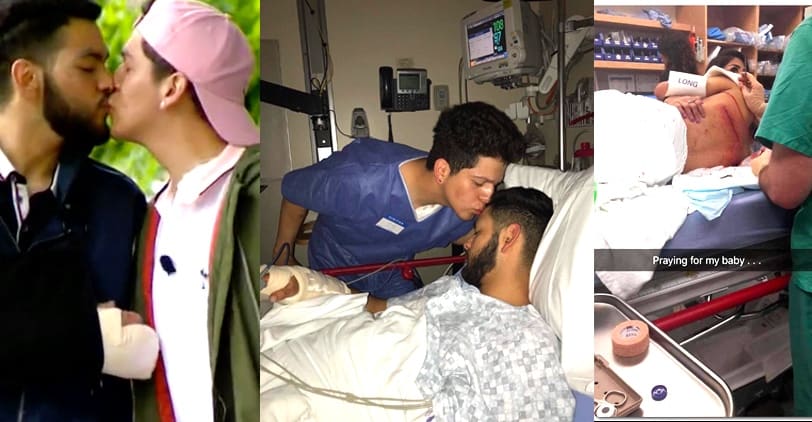 When the man saw them he yelled a gay slur and stabbed Huizar in the neck. Roman tried to stop it and got stabbed in the hand, then in the back when he turned away. A man has been taken into custody and charged with aggravated assault.
https://www.facebook.com/licia.simonis.9/videos/1463631287115509/
The couple has launched a GoFundMe account to pay for medical costs.