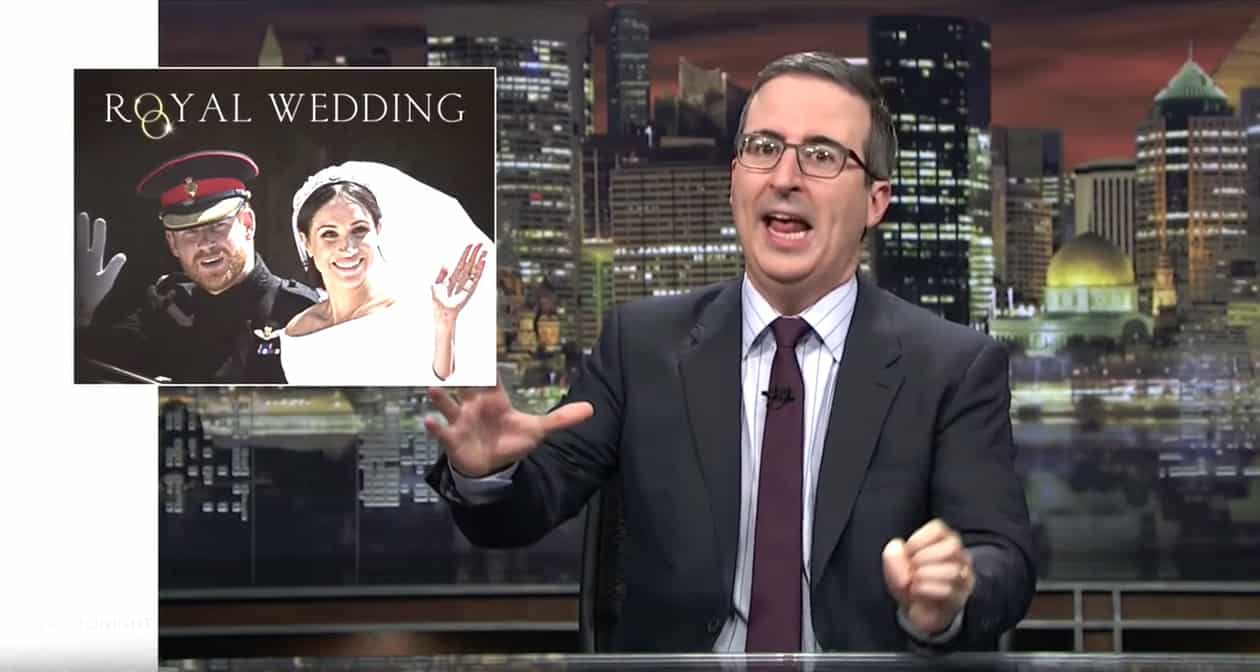 John Oliver is not one of those Brits who would be lining the streets for hours waiting for the royal wedding to go by. He did, however, thoroughly enjoy mocking the fever it elicited from wedding-watchers, on both sides of the pond.
"Yesterday saw a royal wedding—as you probably knew if you were anywhere within earshot of Gayle King," began Oliver, broadcasting King's hysterical goosebumped monologue about James Blunt, British bottoms, and moist wedding cake.
Oliver pointed out the highlight of the wedding service, Bishop Michael Curry's sermon: "Perhaps the most notable part of the service was Bishop Michael Curry, who delivered an impassioned ode to love — which led to some pretty awkward reaction shots."
Oliver then cut to the Queen looking uncomfortable: "Oh, that is the wrong room there, buddy. Because believe me, those are some of the most repressed people on earth. Talking to the queen about love is like talking to her about the transformative power of the Taco Bell $5 Chalupa Cravings Box."
Later, at the end of his news segment, Oliver ran a ridiculously funny montage of American news reporters trying to put on British accents.
Watch:
https://www.youtube.com/watch?v=RRXFoy5LIq4