RIP. Longtime news producer Dick Jefferson dies at 63.
GIULIANI. White House staffers threaten to quit if the "circus" continues: "f the Giuliani circus continues unabated — with him taking media calls day and night and freelancing on legal and policy matters — White House staff will likely quit, a well-placed source tells me."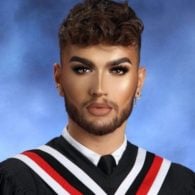 YEARBOOK PHOTO OF THE DAY. Kevin Kodra.
PRIMARY DAY. What's at stake tomorrow, the first big primary day of 2018. "Will a new political dynasty be born? Will a man not quite a year removed from prison become the GOP's candidate for Senate? Will Dennis Kucinich finally win a nomination — 14 years after his first quixotic presidential bid? These things could all happen Tuesday, primary day in the great states of Indiana, North Carolina, Ohio and West Virginia."
ROSIE O'DONNELL. Under scrutiny for campaign donations: '"If 2700 is the cut off — [candidates] should refund the money," she wrote. "I don't look to see who I can donate most to … I just donate assuming they do not accept what is over the limit." O'Donnell said she donates often, and uses the online liberal fundraising platform ActBlue. "My anxiety is quelled by donating to those opposing trump [and] his agenda — especially at night — when most of these were placed."
MALICE. Americans starting to suffer from Trump's health care agenda.
ROGER STONE. Hasn't been contacted by Robert Mueller's team. "I have not."
CNN's @ChrisCuomo: "Have you been contacted, directly or through counsel, by anybody from the special counsel's team?"

Roger Stone: "I have not." pic.twitter.com/vAUxQwe0H7

— New Day (@NewDay) May 7, 2018
WISCONSIN. Man eats 30,000th Big Mac. "Gorske says he's eaten at least one Big Mac almost every day since May 17, 1972. He has kept most of the boxes or receipts or has made specific notes in calendars that he's kept."
ISRAEL. Andy Cohen to be International Ambassador of Tel Aviv Pride.
I'm extremely excited and proud to announce I will be the 2018 International Ambassador of #TelAvivPride in Israel for the June 8 parade! #LGBTQ #Pride #VisitIsrael

— Andy Cohen (@Andy) May 7, 2018
AS MUCH AS I CAN. An immersive theater experience debuting in New York on Tuesday that shines a light on the need for supportive networks in response to the HIV crisis among black MSM.
COSTA RICA. Enrique Sánchez, first gay member of Costa Rica's legislative assembly takes office.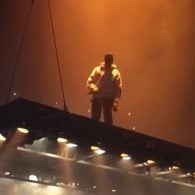 WHITE FREEDOM. Ta-Nehisi Coates on Kanye West: 'What Kanye West seeks is what Michael Jackson sought—liberation from the dictates of that we. In his visit with West, the rapper T.I. was stunned to find that West, despite his endorsement of Trump, had never heard of the travel ban. "He don't know the things that we know because he's removed himself from society to a point where it don't reach him," T.I. said. West calls his struggle the right to be a "free thinker," and he is, indeed, championing a kind of freedom—a white freedom, freedom without consequence, freedom without criticism, freedom to be proud and ignorant; freedom to profit off a people in one moment and abandon them in the next; a Stand Your Ground freedom, freedom without responsibility, without hard memory; a Monticello without slavery, a Confederate freedom, the freedom of John C. Calhoun, not the freedom of Harriet Tubman, which calls you to risk your own; not the freedom of Nat Turner, which calls you to give even more, but a conqueror's freedom, freedom of the strong built on antipathy or indifference to the weak, the freedom of rape buttons, pussy grabbers, and fuck you anyway, bitch; freedom of oil and invisible wars, the freedom of suburbs drawn with red lines, the white freedom of Calabasas.'
EVERYONE GOT WRECKED. At Adele's Titanic-themed birthday party.
SPACE. NASA launches Mars InSight Lander. "The nearly $1 billion Mars InSight probe blasted off shortly after 4 a.m. local time, roaring south down the coast to the delight of crowds gathered on beaches and church parking lots to watch in the pre-dawn darkness. The lander's two-year mission aims to understand what makes the Red Planet like Earth and help advance the search for new homes for our species"
COSMIC QUESTION OF THE DAY. Could space aliens on hefty super-Earths be trapped by their own gravity?
KICKSTARTER OF THE DAY. No Straight Lines: Four Decades of Queer Comics.
https://www.youtube.com/watch?v=L-f0IpvIOtg
MONDAY MUSCLE. Adrien Pillay.