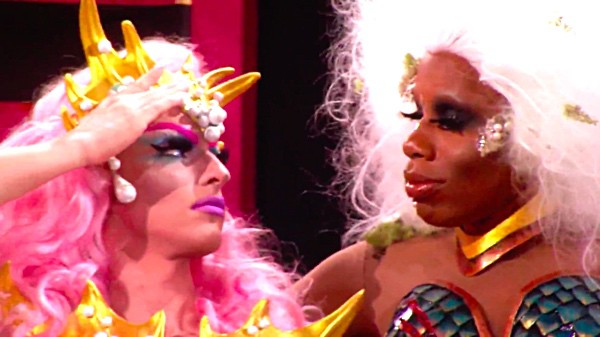 It's safe to say Snatch Game is the most anticipated episode of every season of RuPaul's Drag Race. The signature challenge blends so many fan-favorite elements, like humor, pop-culture savvy, and celebrity skewering. The queens are tasked with bringing their best, needing to pull off a look, a point-of-view and be lightning quick on their feet. And, because everyone knows it's coming, queens are expected to come correct.
And yet? This was a mess.
Even season four's disastrous Snatch (with the manic farting Beyoncé and Jiggly Caliente's screeching Snooki) had enough home runs on the panel (Sharon's Michelle Visage and Chad's Cher) to keep it from being completely irredeemable. The strongest performances on last night's Snatch just weren't strong enough to compensate for a whole lot of foolishness.
Before the Snatch Game breakdown, another perennial favorite mini-challenge: Reading. The library may have been open, but methinks it's a little underfunded. This season's reading challenge lacked any real big belly laughs. Eureka wins, but her best bits were just asking Kam to f*ck her and then (accurately) predicting all the girls were just going to go the easy route attacking her weight. Yawn.
Ru announces the Snatch and all the queens scurry to get into character. She's joined by Snatch Game pro Bianca Del Rio, whom, despite Monet's praise, actually did not win Snatch on her season.
First up, they visit Eureka. She's torn between doing Divine and Honey Boo Boo. When Ru requests she give them a taste of her Divine, it's clear it's way off the mark. Divine is an inspiration for Eureka, and if we've learned anything from past Snatch Games, you should never do someone you admire.
Next up on the struggle bus, Monique. She's going for congresswoman Maxine Waters. There's just no there there. As far as characterizations go, this one seems little more than "Reclaiming my time." She mentions also having a Cookie Lyon impression up her hastily sewn sleeves, but, alas, we'll never know what that might have been like.
Things don't look any sunnier for Asia. Initially, she's thinking of doing Whitney Houston, but Ru very pointedly suggests that Asia forgo her usual powdered sugar gag for Whitney. I guess Ru was hoping to avoid any legal woes, but it's a very strange interaction. Left in the lurch, Asia pivots to — oh, god — Beyoncé, and you just know this isn't going to go well. Ru tries to steer her toward maybe one of the former Destiny Child members, but Asia is set on Bey.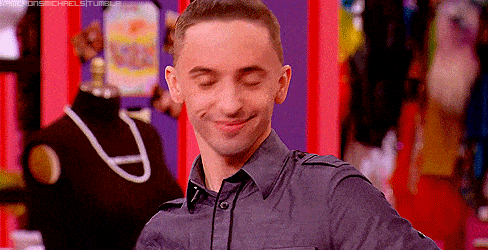 Cracker is going a little more cerebral with her take on Dorothy Parker. Mama Ru cautions Cracker about how it's really more of a thinker rather than the usual big, bawdy, broad laughs we're used to seeing on Snatch. This ends up being a bigger lesson that probably should've been heeded by more than just Cracker.
The game itself, with guest players Audra McDonald and Kate Upton, is sort of a mess. There are so few genuine laughs, it's painful. Monet as Maya Angelou comes pre-loaded with lots of jokes, and, based on what we see, Monet knows exactly when to deploy them. She makes feigning falling asleep and silly poems seem like a John Mulaney Netflix special by comparison.
Eureka, of course, also dominates. As Honey Boo Boo, Eureka is a natural fit, but even when she's not going for big laughs, she's chugging Mountain Dew and Pixie Sticks. In another brilliant move, she draws pictures on her cards instead of words, and eventually she draws all over her face and body. It's not exactly high-brow humor, but it's hard not to laugh along.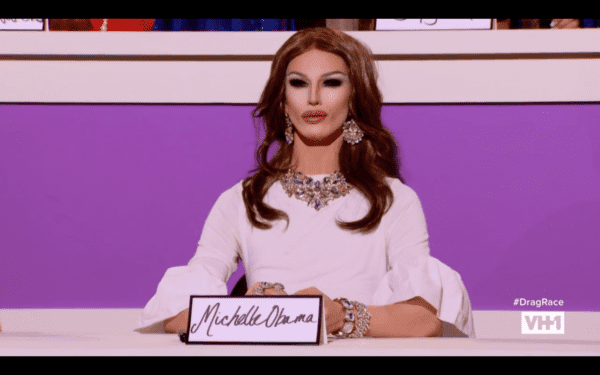 The real stand-out is Aquaria. As Melania Trump, Aquaria has the lewk down. She could play Melania on Late Night tomorrow. She has jokes! She brings a Tiffany's ("Trinity's") box with a note inside that says "Help Me." But! She also had some quick responses. For example, when Kameron (as former WWE superstar Chyna) gave her some sass, Aquaria is ready with a joke about Trump's issues with China. Well played!
The good were good (not great), but the bad were truly terrible. Vixen made an odd choice to go as Blue Ivy Carter. I was hoping it was one of those picks they make us worry about in the edit that kills it during the game (think Maggie Smith, Little Richard). Unfortunately, it was just a mess.
Part of the blame is Vixen's own shaky interpretation, but a big factor in its failure is Asia's Beyoncé. Her take on Queen B is meaner than mean. Just nasty for no reason. It doesn't read Beyoncé at all. Worse yet, she shouts over Vixen's Ivy (and the other queens) non-stop.
Then there's Monique. Her Maxine Waters wasn't as aggressively bad as Beyoncé, but it just felt sweaty. You could tell she was panicking up there, and it was truly uncomfortable to watch. At one point, she talks about Maxine's work with the Congressional Black Caucus, and it feels like she's just reading Wikipedia.
After the queens are wheeled down the runway in mermaid-themed outfits (an ode to Bette Midler's stage bit), things get even messier. Kam and Cracker are safe, leaving Aquaria, Eureka and Monet in the top, and Monique, Vixen and Asia on the bottom.
Eureka's Honey Boo Boo gets big laughs, but her mermaid lewk is sort of basic. She tries to add a dark undercurrent with a little blood, but I'm not sure I get it fully (and it gives me a little Danny Devito in Batman Returns vibes). Monique's warrior mermaid is one of her stronger presentations, but it still feels slightly off the mark.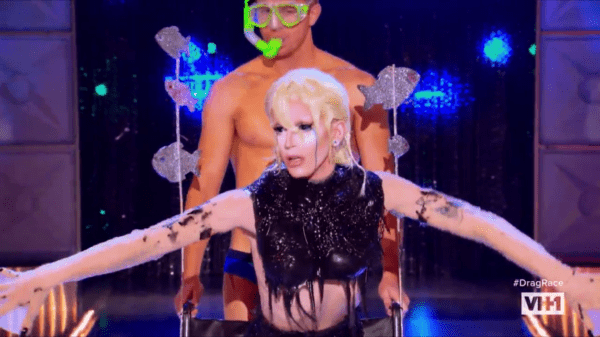 The stand-out is Aquaria's oil spill survivor mermaid. It's flawless head to toe, and the judges eat her right up like a sushi boat. She snags the win of the week, dominating both the Snatch Game and the runway.
The judges call out Monique's messy outfits (the ones she's been crafting 30 minutes before coming out on stage), and the generally jovial queen gets defensive. Never a smart move. Michelle thinks she just wasn't present during the game.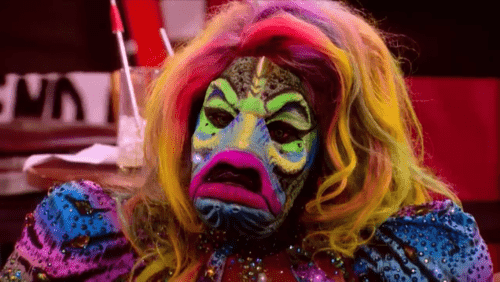 Ms. Visage doesn't mince words with Asia, either. She's mad about the mask she wears on he runway, but she's more mad about how mad Asia's Beyoncé was. Things aren't easier for Vixen. Her Blue Ivy was a wash, and her runway look is all sorts of wrong as her shell bra looks like it's trying to escape her chest.
Before the judges deliberate, they ask the most feared question on reality-TV: which of the other queens do you think deserves to go home?
Eureka picks the perfect cop-out, choosing Asia "because she's my biggest competition." It's a nice little sneaky compliment that keeps her from looking savage. Most of the other girls all choose Vixen and clearly state they are basing this choice on the Snatch Game performance and runway execution. (You can imagine how this is received by Vixen on Untucked.)
Vixen takes this opportunity to not only throw Eureka under the bus, but she attempts to pave right over her. She calls out Eureka for being unprofessional, sucking up all the air in the room and only succeeding with childlike characters, because she is a child. It's vicious. Eureka tries to fight back (proving Vixen's point about needing the last word), but they both just end up looking worse. Vixen is obviously making things personal, but, in her defense, did she attempt to rebut any of the queens that choose her the way Eureka did?
Our bottom two are Vixen and Monique. Before the tracks start, I would've pegged Vixen to go. However, once Carly Rae Jepsen's flawless summer jam "Cut To the Feeling" begins pounding, it's clear that Monique don't know the words. If that's not a big enough lip sync sin, she also loses her wig. Had she also been wearing green, I feel like Michelle would have leapt over the table and actually murdered her.
As my husband exclaimed once it was clear Monique didn't know the words to CRJ'S pop gem: "WHAT WAS SHE DOING ALL OF LAST SUMMER?"
Ru agrees and sends Monique home. It's a tough loss, but the right call given the events of the day.
Where does that leave the other girls? Check out our rankings below, and leave yours in the comments.
1. Eureka is surging. I can't help but agree with the Vixen's assertion that even when she's Honey Boo Boo, she's just doing Eureka. Same with the big baby on Bossy Rossy. None of these characters are really a stretch for Eureka, but she's giving the judges what they want. I'm with you, fans, Eureka is obnoxious, but just as Ru tried to advise Cracker in the workroom about "smart" humor versus broad, yuk-yuk laughs, Eureka's personality is perfect for this competition.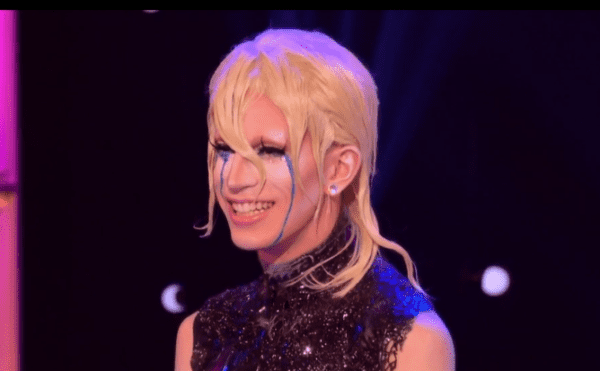 2. Well, color me surprised. My expectations for Aquaria this week were low, to say the least. She made the smartest choice by transforming her own cerebral shortcomings into a a hilarious take on our current First Lady (and White House captive) Melania Trump. Just like her lewks, there was so much in the details of her performance, from the name card to the Tiffany's box to the blinking. It was a very strong performance. Aquaria is already tops on the runway, and now there seems to be even less in the way of her win.
3. Where was Miz Cracker this week? No, really, where was she? This should've been a slam-dunk week for her, and she just under-delivered. Maybe I'm a Cracker apologist (phrasing?), but I blame her stilted, barely-there performance on over-thinking the challenge. Cracker has had some of the best witty comebacks on the mainstage, so I know she's got the goods to succeed at this. She still feels like a lock for top-three, but with Eureka and Aquaria racking up challenge wins, Cracker's place at the head of the pack feels less and less certain.
4. Now's a great time to be Monet X Change. After struggling for a few weeks, she's finding her groove at a crucial juncture. Keep in mind, this was filmed before All Stars 3 aired, so she had no idea about Chi Chi's M(a)ya Angelou flop. She came in with a game plan, some good bits in her pockets and just the right sense of when to chime in. I think the judges could've been harder on her mermaid runway. I felt like the fit was a bit off, and everyone struggled with her explanation. Other folks fared way worse, so I guess they had to keep things moving.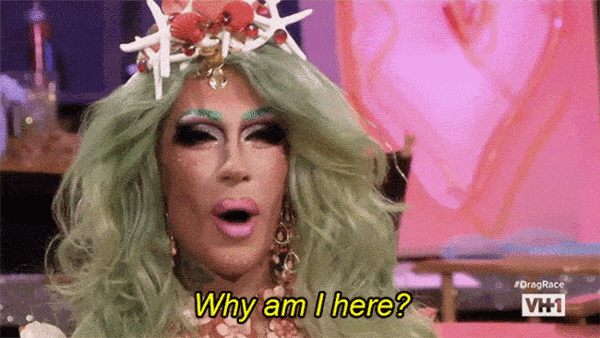 5. Honestly, if we were awarding consistency alone, Kameron might be the best bet. While others have ridden high highs and low lows, Kam has steadily been middle of the pack. It was strange to see her surprise at being safe on Untucked, especially after such egregious performances from other queens. Her Chyna was a GREAT choice for her, though she didn't do too much with it. (I'd compare it to Darienne Lake's equally fine Paula Deen.) The transphobic knocks on Chyna's appearance felt a little out-of-place on a drag competition show, but Drag Race has a checkered history in that regard overall. I'm not as excited by her on the runway, but her ensembles are always polished. Unless she ratchets up the intensity, good enough won't be good enough for long.
6. Speaking of queens that have had their ups and downs: Asia O'Hara. For the record, I was gagged for the fish face on the runway, but even if she delivered the best lewk in herstory, ain't nothing gonna save that Beyoncé. It was one of the worst we've ever seen. Nothing about what she did up there read Beyoncé.
7. Honestly, I'd still be Team Vixen if I didn't watch this week's Untucked. Typically, my Vixen defense is that she's at least she's justified in her anger, even if her delivery is off. Watching her come unhinged against all the other girls was tough. Even though all the queens kept it to performance when asked who should go home, Vixen still took it super personal. Beyond that, her Snatch was weak, and her runway was sloppy, again. Had Monique given a better lip sync, Vixen would be gone. I appreciate Vixen's punk rock, agitator mentality, but it's just not sophisticated enough to go toe-to-toe with the tops.
8. Sorry, if you don't know the words to a Carly Rae Jepsen single, you're dead to me. Therefore, Monique, you had to go. If we want to dive into details, the Snatch Game was rancid. Not only did she fail to shine, she failed to deliver a consistent character. It was rough. I hear her on the budget issues, but what I don't understand is the lack of preparedness. They get a list of assigned looks to bring. Had she brought sort of cheap, crappy looks for those assignments, I'd get it. But why show up, unprepared? I really liked Mo's personality, but it was her time.
How would you rank the queens?