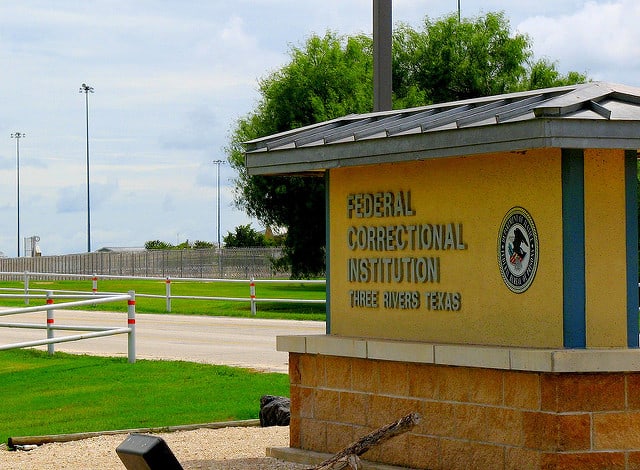 The Trump administration has rolled back yet another protection for transgender people. Inmates in federal prisons will now be assigned housing and bathrooms according to their biological sex.
Buzzfeed News first reported the policy change.
The Bureau of Prisons now "will use biological sex" to make initial determinations in the type of housing transgender inmates are assigned, according to a notice posted Friday evening that modifies the previous policy.
"The designation to a facility of the inmate's identified gender would be appropriate only in rare cases," the new Transgender Offender Manual now says.
While the policy says a transgender inmate's safety should be considered, officials also must "consider whether placement would threaten the management and security of the institution and/or pose a risk to other inmates in the institution."
The policy apparently gives federal officials, for example, more leeway to place transgender women in cells alongside men — a circumstance that transgender advocates argue leaves transgender inmates vulnerable to violence and rape.
The change was prompted by a lawsuit filed by four evangelical Christian women in Texas who sued, claiming they were in danger from transgender inmates, Buzzfeed adds:
Their complaint alleged housing transgender women — whom it calls "men" — along with the general female population "creates a situation that incessantly violates the privacy of female inmates; endangers the physical and mental health of the female Plaintiffs and others, including prison staff; [and] increases the potential for rape."