If you need a break from the drag, drinking and dancing-filled summer nights, look no further than Provincetown's hottest ticket: comedian, storyteller and radio personality James Judd.
The hilarious performer is bringing his brand new show full of side-splitting true stories to the Crown & Anchor June 28 through Aug. 5. New Englanders can also catch him at Vinegar Hill Music Theater in Arundel, Maine Aug. 9 and Camden Opera House in Camden, Maine Aug. 11.
Blending Judd's signature comedic storytelling with animation and live music from the James Judd Six jazz ensemble, the new show not only showcases some of Judd's best work, but it's a multimedia extravaganza that pushes the boundaries of today's storytelling resurgence.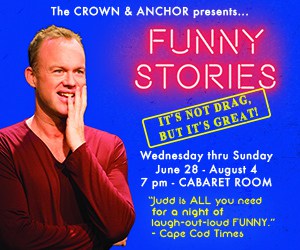 Public radio listeners may be familiar with Judd's work on NPR's Snap Judgment, where his high-energy performances so thoroughly wrung every last laugh out of audiences he became the show's default closer. The crowd simply had nothing left to give after he left the stage.
Speaking with Judd via phone as he preps for this summer's shows, it's no wonder why he's considered NPR's funniest storyteller. Judd's got a razor-sharp wit, but a true gift of gab that makes his smartly-structured and tightly-written tales feel like a casual conversation — a mark of a true storytelling great.
Just don't expect the earnestness and melodrama sometimes associated with the form. Judd's background in comedy is put to good use. His punchlines, which hit hard and often, are perfectly peppered throughout each of his stories, always keeping the pace brisk and the mood light.
See what he had to say about the shows and (besides gut-busting laughs) what audiences can expect when he comes to town, starting (in Ptown) tomorrow.
When did you first realize you loved telling stories?
I have one story that I did for NPR on tour that's not in the show, but it's about how when I was, I don't know, 10. I was tall. During the summer, my parents were working, I'd take myself on the bus to this movie theater where for $2 Tuesday you could see movies all day long. That's where I saw The Exorcist, which I thought was amazing. The next day I had all the neighborhood kids over to the house, and I did a puppet show of The Exorcist. The neighborhood parents went crazy, it was a whole big deal. So my parents were like 'We're sending you to Christian camp.'
They shipped me off to this Christian camp in the Santa Cruz mountains. It was like the last week of camp, everyone else had been there all summer. That camp was really into soccer — ugh — or capture the flag, but it was capture the cross. I wasn't into it. You couldn't get into animal husbandry, so I had to go to arts and crafts with the other losers. But I made new sock puppets of The Exorcist characters.
I carried them around in my backpack until, lo and behold, we were going back down on a hike from the big cross on the hill to camp, and some kid falls and hurts himself. The camp counselor picks him up and tells us to stay there. He goes racing off with this kid. I whipped out my sock puppets and I did my Exorcist sock puppets for the kids in Christian camp.
They were gonna send me home, but my mother she knew something was going to happen, so she just didn't answer the phone all week. Then, she hears the message, she puts on a mariachi record, she calls back and she went 'We can't get him, we're in Mexico!' Click!
On the last night, I was all by myself at this big amphitheater at the bonfire with the kumbaya and the singing, and they were like does anybody want to get up and tell a story about how this summer camp has changed their life? And some girl gets up and she tells some dumb story, and she gets a huge round of applause. Then some other kid gets up, and I don't know what they say, something idiotic. Everyone's clapping for them.
I leapt up, I just started spouting out this bullsh*t about how Christian camp had changed my life, and I got a thunderous ovation of applause.
So that might have been the start.
That's a lot of answer to a very simple question.
No, I love it.
The short answer is "age 10."
I have a feeling we're not going to get a lot of short answers, and that's OK!
I'm giving you options!
How do you describe your storytelling style?
It's unique. It really rides that line between stand-up and storytelling. Here's my idea for the differences between stand-up and storytelling: Stand-up is inherently negative. You're always in a competition, and you have to KILL. If you don't kill, you die. The people who book comics in a comedy club are just using them as a placeholder to sell X number of drinks in X number of minutes. Whereas in storytelling, people come to the theater to have an empathetic experience. You are sharing something of yourself to create that experience for the audience.
From the audience's perspective, it might not seem that different, because there's still a lot of laughs. I still always have that comics' pressure to always have that one laugh right after the other. It's storytelling, but it has a lot of laughs. There was a critic who once said, "You'll only like this show if you're the type of person who likes a lot of cheap jokes that incite laughter." I put that on the poster somewhere. That's exactly what I'm doing.
Also, I've been working with these jazz musicians for a couple of years. They've created original music that plays under parts of my story. Now I'm working with this really amazing, young animator in LA who creates these fantastic William Kentridge-ish line drawings. We use that to create interstitial pieces and then hopefully what we're working toward is doing interactive animation with speaking and live music all on stage. I'm trying to push the boundaries of what you can do in storytelling for however much longer I can perform. I'm really old.
What excites you the most about bringing these shows to Provincetown?
I don't think it's like anything Provincetown has seen. I've been going to Provincetown since I was in my 20s, and that was more than 10 years ago! I've seen decades worth of stuff in Provincetown. I wouldn't be bringing this show there unless I was really confident that I'm presenting something that people have not seen before. This combination of stand-up and storytelling and the original music and the videos is different. But it's scary! It is very nerve-racking to try and get audiences to come see a man in Provincetown who is not wearing a dress. The greatest names in drag are going to be there this summer. There's people I love to see! I hope I'm going to be able to get the message across that I'm doing something that's different from what they've seen. It's not like the Broadway singers or the drag queens or even occasionally some stand-up comics … This isn't any of that.
I tell people at the beginning: Think of this as a play, but there's no plot, there's no arc, no a-ha moment, no one's going to leave feeling better about themselves, the bells of clarity are not going to ring for them. It's just funny.
They can just relax and sit through it. No refunds! Don't ask!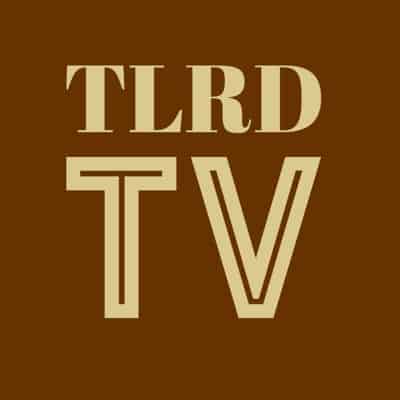 You've spent a lot of time in Provincetown over the years. What are you most excited to do when you're not on stage?
The beach, obviously. I love to go to the beach, and I take my dog to the beach with us, and she loves it. We just have our family time at the beach. I'm really preparing for the beach this summer. I got us beach chairs, I got these special beach blankets from a Himalayan craft store, and I got an umbrella, and I even got the little hook thing so you can hook your sh*t to your umbrella. I am really planning it out, because I'm going to spend a lot of time on the beach. … Provincetown has always been a haven for outcasts and weirdos and people who live on the fringes, and that's me! Those are my people. I love it. For me, it's just the happiest place that I could possibly be.
Get your tickets to see James Judd June 28 – Aug. 5 at the Crown & Anchor HERE.