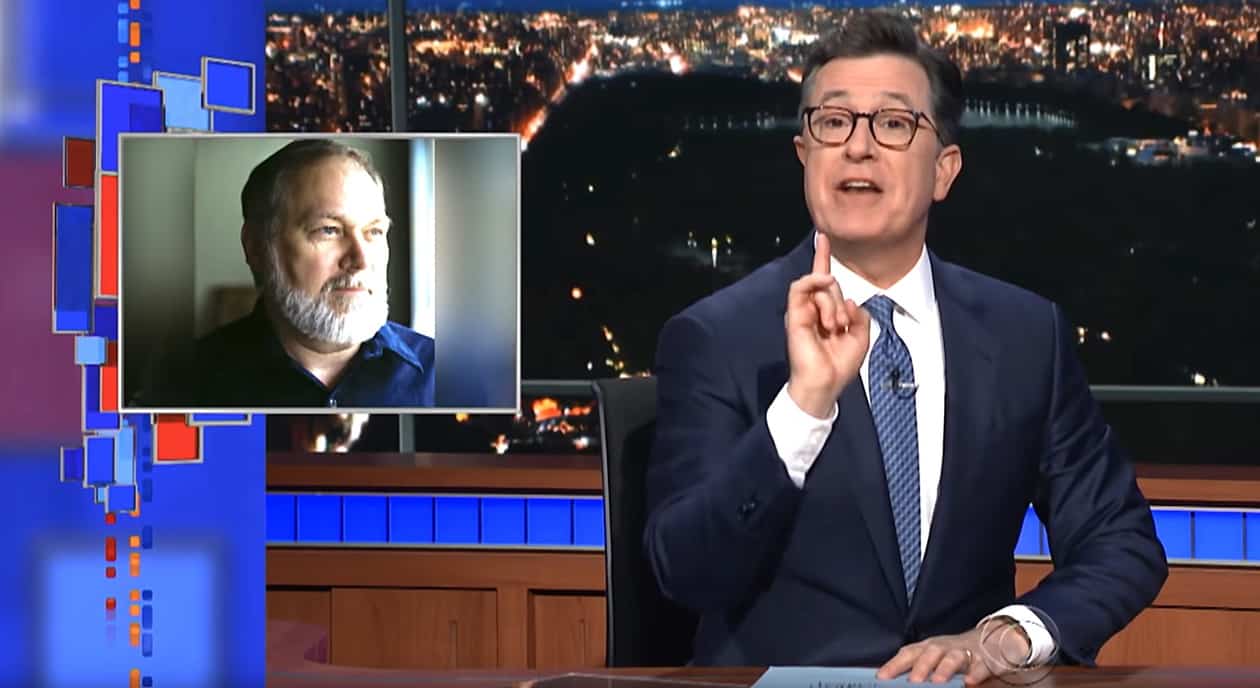 Stephen Colbert profiled uber-homophobe Scott Lively in a segment on last night's LATE SHOW called Midterms 2018: Profiles in Discourage.
Lively, an evangelist who was charged with crimes against humanity for his work in Uganda trying to pass the infamous "kill the gays" bill, is running for governor of Massachusetts.
"Now what makes Scott Lively so interesting?" asked Colbert. "Well here's a hint. When you Google Scott Lively, under 'People also search for' you'll find Adolf Hitler. That's not a good sign for your brand. It's like if your company sold cat food and on Amazon it said 'Customers who bought this itema also bought cat coffins.'"
Colbert told viewers about Lively's book The Pink Swastika which claims that the Nazi party was controlled by homosexuals.
Quipped Colbert: "Well that's a new one to blame it on the gays. Jim, lets add it to the big board." Colbert then showed a 'Family Feud' style board containing things like "earthquakes" and "hurricanes" that people blame on gay people.
Colbert then mocked a statement Lively made accusing himself of using hyperbole in his statements against gay people.
Said Colbert: "No, I'm sorry. 'I just caught the biggest fish in history' is hyperbole. 'The Holocaust was caused by gay Nazis' is a Cards Against Humanity combo."
Watch: