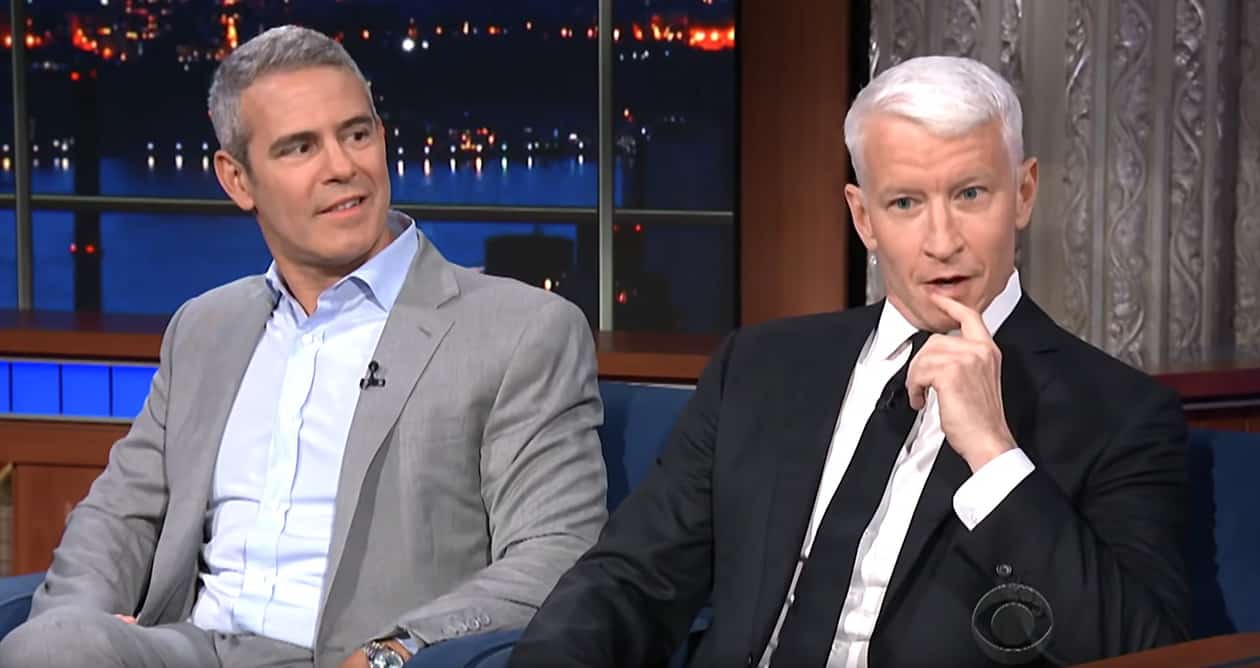 Anderson Cooper and Andy Cohen joined Stephen Colbert last night to push their stage act, the 'AC2 Live' tour, and demonstrated some of the back-and-forth banter that characterizes it.
Cooper and Cohen said they decided to "monetize" their 25-year friendship by doing the tour: "It's a lot of ladies who had some liquid dinner before they got there…"
Cooper said that Cohen makes all the decisions about anything "fun" and when they were in Charlotte the two of them showed up at someone's house party.
Eventually, as things do, the conversation turned to Trump and Cooper talked about his statement that Trump's performance at the Putin summit was "the most disgraceful performance by an American president on the world stage in my lifetime."
Quipped Colbert, offering the only real insight of the segment: "Does anyone else share my feeling that I find it offensive to call it a performance? That it's a disgraceful performance? It's not a performance. He is the president. He's just disgraceful. If it's a performance, it's even worse."
Cooper said that Cohen often texts him random things at inappropriate moments when he is covering news abroad. For instance, he received a text from Cohen while he was covering the Putin summit asking, "How hot are the guys in Helsinki?"
Cohen interrupted to talk about the Real Housewives, accusing Cooper of stealing lines he uses at the reunions for use at the presidential debates.
Finally, Colbert interjected, "Let's get back to the news here. How hot are the guys in Helsinki, Anderson?"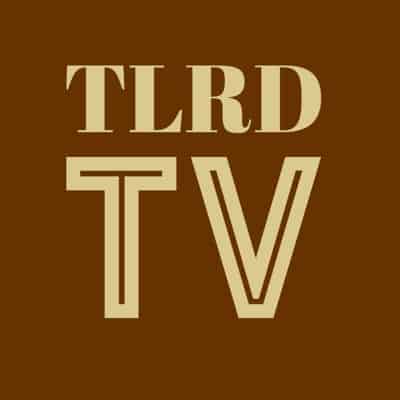 After the break, the two friends returned and Colbert asked about the campaign Cohen has waged on Instagram to clean up an apartment building on Bank Street, near where he lives in NYC's West Village.
Cohen said people now want him to run for mayor.
Cooper said that he has started a show on Facebook, 'Anderson Full Circle', which he called "interactive."
Interjected Cohen: "It kind of sounds like you're jacking my show, because my show is interactive."
"Andy has monetized every moment of his life. When he's walking his dog, it's on Snapchat," replied Cooper.
A sarcastic Cohen clapped back: "The Vanderbilt boy has a problem with me."
And….scene.
Watch: