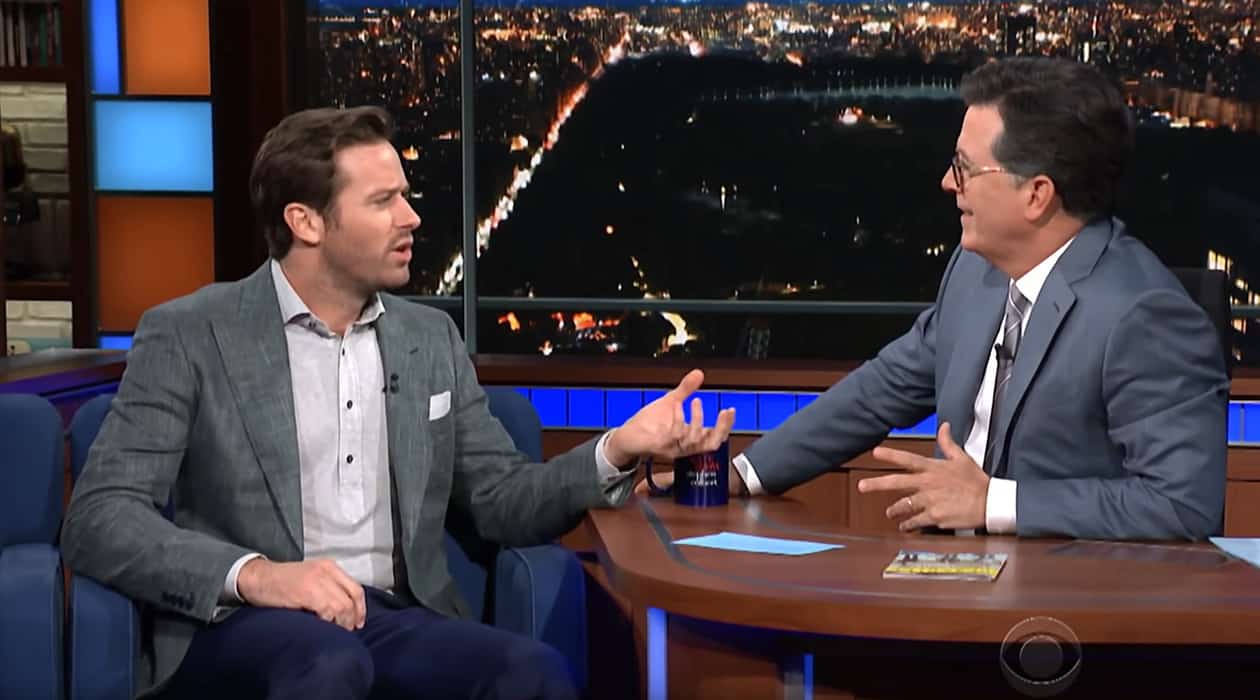 Armie Hammer, who is starring in a new Broadway show called Straight White Men, stopped by The Late Show to chat with Stephen Colbert, and the convo turned to the gay drama Call Me By Your Name.
Hammer told Colbert that fans keep giving him peaches (as Colbert advises, "watch the film") to sign.
Said Hammer: "I get handed at least a peach or two every stage door."
Hammer said that most people don't intend to eat the peaches, or use them the way they do in the film.
Hammer said he asks the fans what they're going to do with it: "They're going to put that peach on a shelf…and in ten days it's going to putrefy and their entire place it's going to be full of fruit flies."
Added Colbert: "It's an art installation."
Quipped Hammer: "Yeah. Watch it wither like Donald Trump's presidency."
Colbert didn't miss a beat: "Well, with Donald Trump's presidency, like that peach, we are f**ked."
Watch: