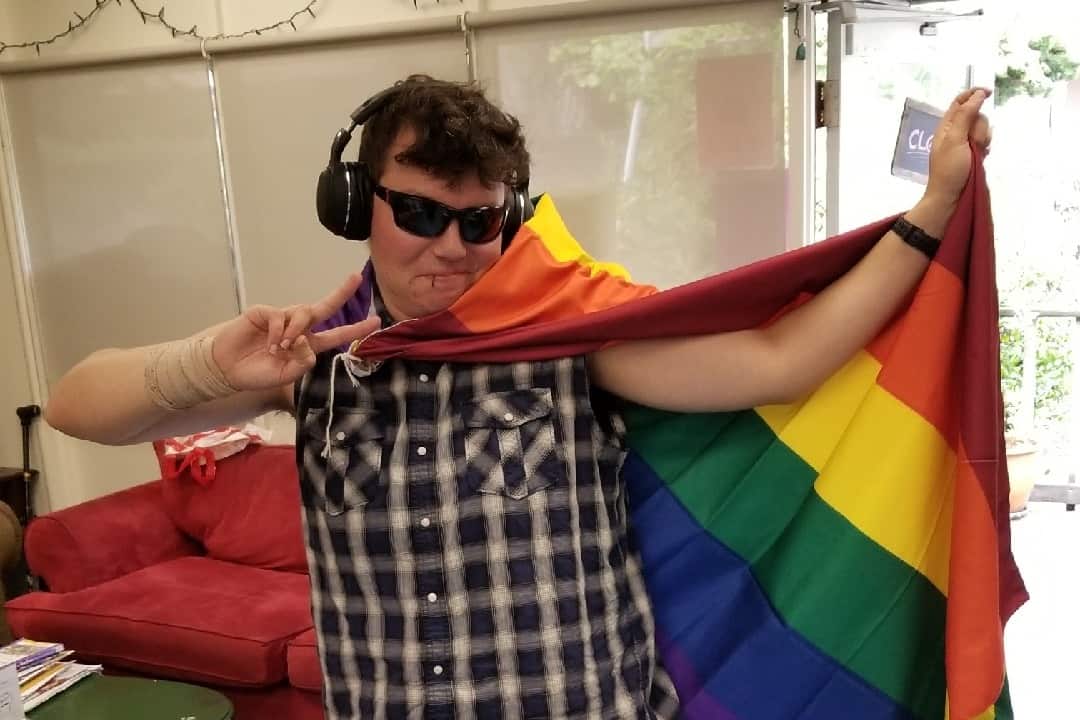 Fellow students at City College of San Francisco and friends have raised more than $23,000 for the funeral of Daine Grey, a gay transgender student who took his life on July 2. Grey's parents disowned him and have so far refused to claim his body.
Wrote Lady Katerina, the organizer of a GoFundMe campaign in Grey's name:
On July 2, 2018, Our Queer Community lost one of their bright stars, Daine Grey.  Daine was 22 years of age, trans and queer.  As of of July 16th his parents, who have disowned him, have been notified have yet to claim the body. Tomorrow is day 10 of parents not responding to SF Coroner and as a community we can claim the body. Lady Katerina is taking point and will claim the body on behalf of Daine's community and friends. We need help in providing Final Dignity Rites for Daine. As you know funeral expenses are expensive especially when someone had nothing. Please help share the love and give Daine his Dignity.
We will be going through Chapel of the Chime and we are looking to do a casket and Burial at that is what Daine would want. For Casket, burial clothes, funeral services, and Final resting place the amount qouted is 16,000. We need to work quickly and raise this money ASAP.
UPDATE: We surpassed the goal in 40 hours 51 hours it over $21,000. All money after funeral casket, burial costs, transportation for Students to funeral, QRC Memorial etc, will go to the Queer Resource Center and non profit entity of City College to help provide education and outreach for our students and faculty around Queer and Trans needs. All receipts available upon request. All about the transparency.  Thank you everyone for you love and support. Friday we have appointment to begin the Final arrangements. Mother got ahold of me today and wants to be part of it after being asked to sign over responsibility by Deputy of SF Coroner.  We will keep you posted.
Grey came out on Facebook last September.
He wrote at the time: "Hello guys, guess this is my big "public" Coming Out moment: if we talk in person at all you probably already know, tbh. So… I'm transgender (hence the name/gender change- which is already legal btw). This means I identify as a gender different from the sex I was assigned at birth, for those who don't know. I'm also gay so, that's a thing. I've been taking hormones for around eight months now, so I've already changed a lot, for those I haven't seen in a long time. Hope this doesn't lose me too many friends and family 
:)"