Homophobic and racist tweets written by Milwaukee Brewers relief pitcher Josh Hader flooded the internet on Tuesday night after Hader allowed a three-run home run to the Mariners' Jean Segura in the eighth inning of the MLB All-Star Game.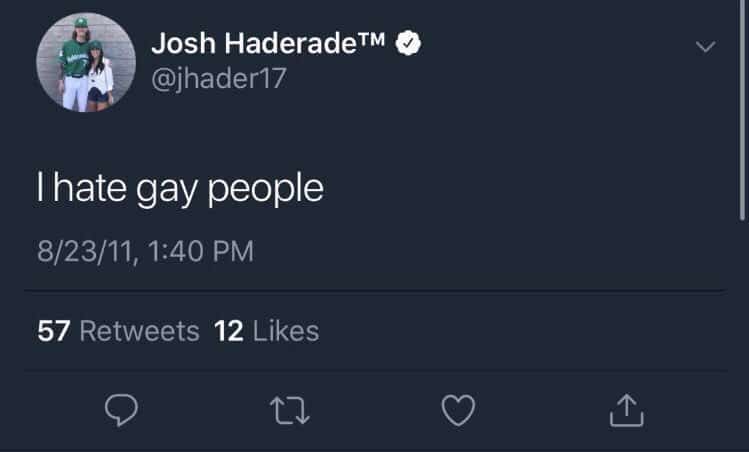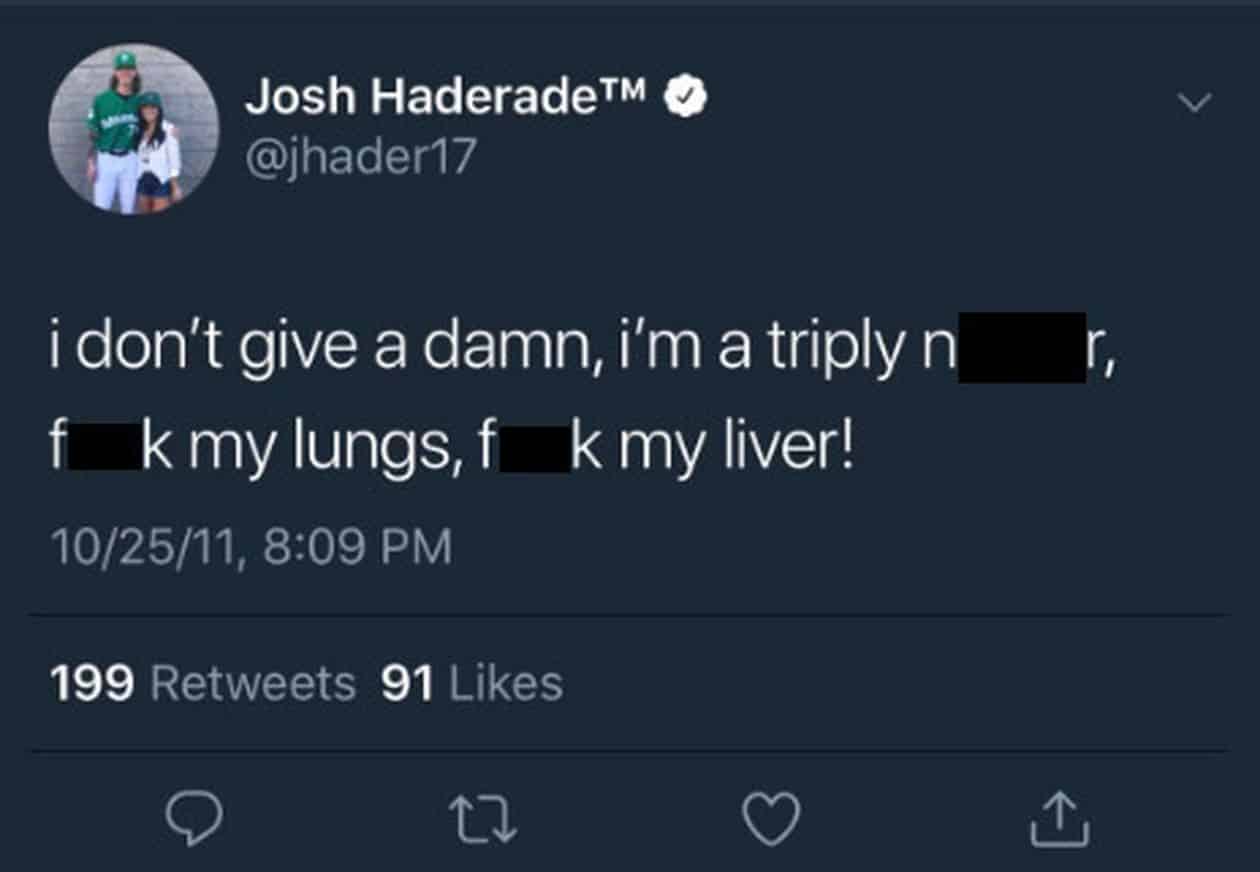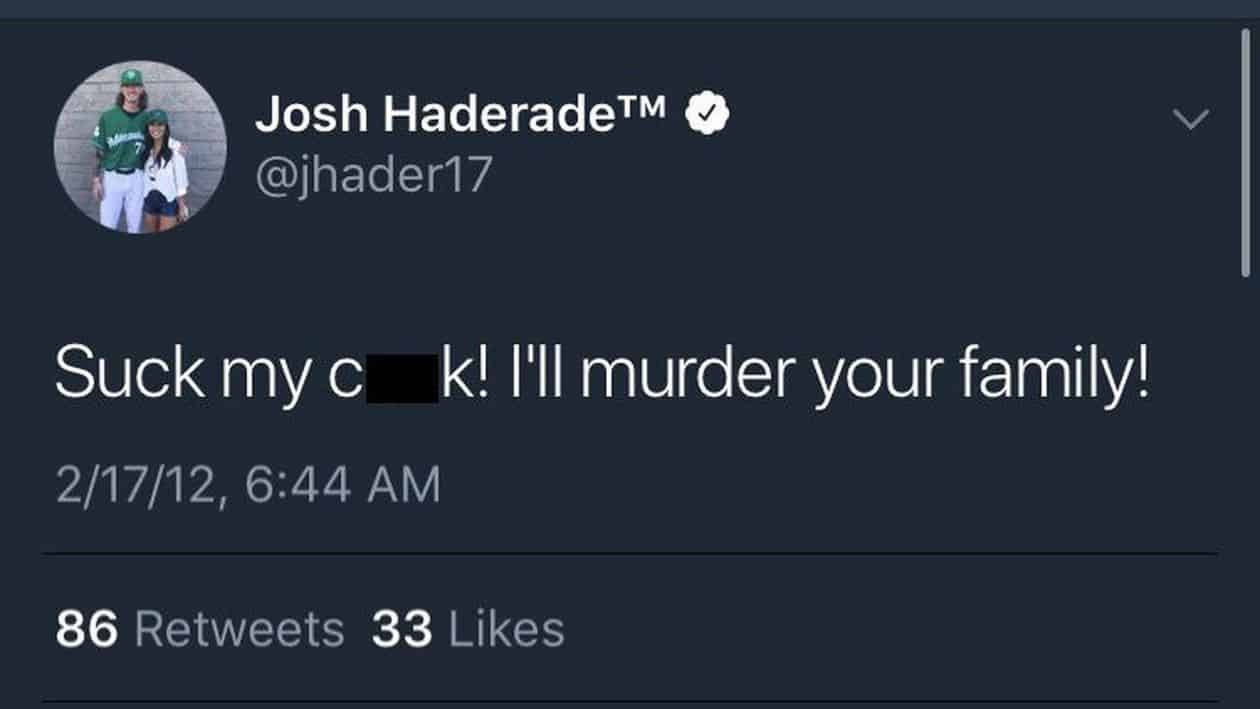 MLB chief legal officer Dan Halem says Josh Hader will talk tonight. League will consider statement tomorrow.

— Bill Shaikin (@BillShaikin) July 18, 2018
Hader apologized for the tweets, which were written six and seven years ago, in the locker room after the game.
Said Hader: "I was just 17 years old. I was a child. I was immature and I said some things that were inexcusable. It does not reflect on the person I am today. Obviously when you're a kid you tweet what's on your mind. There's no excuse for what was said. I'm deeply sorry for what was said."
Watch:
Josh Hader addresses the tweets that surfaced during the game pic.twitter.com/Zzh6uS2frH

— Ryan Fagan (@ryanfagan) July 18, 2018
Asked to explain the context of the tweets, Hader blamed rap music.
Josh Hader, part 2 of his comments addressing the tweets pic.twitter.com/tWs2zBmukS

— Ryan Fagan (@ryanfagan) July 18, 2018
Members of Hader's family, who were in the stands, removed jerseys they were wearing that had his name on the back and replaced them with generic jerseys.
Some members of Josh Hader's family, wearing his All-Star replica jersey, have taken them off and been given generic jerseys without his name on the back.

— Jeff Passan (@JeffPassan) July 18, 2018